Rep. J. Randy Forbes is chairman of the House Armed Services Readiness Subcommittee. The Virginia Republican has held several hearings on naval readiness in the current Congress. He will be part of a panel on the looming fiscal cliff— that could result in a 10 percent reduction in defense spending—at Defense Forum Washington hosted by the U.S. Naval Institute next week.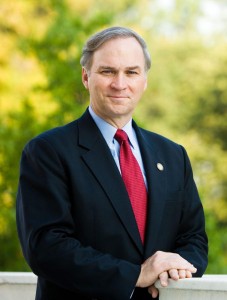 Rep. Forbes, you said Wednesday that you're expecting to see sequestration in some form in January. Could you expand on that?
Obviously we are still hopeful to divert sequestration from taking place. The clock is ticking. We continue to believe that defense has already paid its share and shouldn't be cut in such an arbitrary and drastic fashion. But it's going to take an awful lot to keep from going over the cliff.