USNI News polled its writers, naval analysts and service members on what they consider the most important military and maritime stories in 2015.
Mistral Sale to Egypt
After more than a year of lawsuit threats and Twitter drama, Russia and France settled their tiff over two 21,000-ton amphibious warships custom built for the Russian Navy.
In September, Élysée Palace announced it was going to sell the two Mistral-class ships — originally contracted by Moscow in 2011 for $1.3 billion — to Egypt for a reported $1.03 billion.
French President François Hollande suspended and ultimately canceled the deal with Russia over Moscow's support for separatists in the ongoing civil war in Ukraine.
Russia had gone as far as sending the first crew to France for training to man the first ship, Vladivostok, before recalling the sailors late last year.
Following the scuttling of the deal, Russia pledged to develop its own amphibious warships and cut its own deal with Egypt to outfit the two Mistrals with Russian kit and helicopters.
"Egypt plans to buy Mistrals from France, and Russia would be…a subcontractor that will provide these Mistrals with the necessary equipment. Without this hardware the Mistral, excuse me, is just a tin can," Kremlin's Chief of Staff Sergey Ivanov told Russia Today.
Indian Aircraft Carrier Program
India made moves in 2015 to accelerate the development of its second domestically built aircraft carrier and asked for U.S. and other international help.
The government of Prime Minister Narendra Modi is throwing resources behind building a domestic carrier force — largely seen as a hedge against China's expansion of its own blue water navy. Modi has put $5 million toward early design effort for India's indigenous aircraft carrier-II (IAC-II) program — the planned 65,000-ton carrier Vishal.
In January, India and the U.S. announced the creation of an aircraft carrier working group as part of a larger push for the two countries to cooperate more in defense arenas.
In July, India expanded its ask for carrier help by issuing letters of request (LoR) to U.K. firm BAE Systems, DCNS in France, Lockheed Martin and Russia's Rosoboronexport for cost proposals for work on the IAC-II program.
In December, Secretary of Defense Ash Carter and Indian Minister of Defense Manohar Parrikar visited USS Dwight D. Eisenhower (CVN-69) ahead of planned additional meetings between U.S. and India on carrier cooperation.
Saudi Naval Expansion
The U.S. and Saudi Arabia finalized the long awaited foreign military sales case to refresh the Royal Saudi Navy's Eastern Fleet in a $11.25 billion deal the State Department announced to Congress in October.
The Saudi's elected to use a derivation of the Lockheed Martin Freedom-class as the backbone of the estimated $20 billion total for the Saudi Naval Expansion Program II (SNEP II) after considering Lockheed rival Austal USA's Independence-class Littoral Combat Ship (LCS) and the Arleigh Burke guided missile destroyer (DDG-51).
The four Saudi derivatives, "will emphasize traditional anti-air warfare and will be built around two eight-cell Lockheed Martin Mk 41 vertical launch system (VLS) and an Airbus TRS-4D active electronically scanned array (AESA) air search radar," wrote USNI News following the notification.
In addition to the new ships, SNEP II will also pay for the refurbishment of the King Abdul-Aziz Naval Base on the Persian Gulf, new helicpoters and yet-to-be announced new patrol craft.
U.K. decision to buy 4 Successor SSBNs
In late October, the government of U.K. Prime Minister David Cameron elected to purchase four new Successor-class ballistic nuclear missile submarines (SSBN) — a one-for-one replacement for the Royal Navy's current Vanguard-class boomers.
"After years of indecision, caused largely by global economic crash-induced fiscal austerity, ministers have effectively acknowledged that reducing the SSBN force to three submarines would signal the end of a half century of continuous U.K. sea-based deterrence," wrote USNI News.
The submarines will be built in conjunction with the U.S. Navy's own Ohio-class Replacement SSBN program sharing a common missile compartment with the Successor program.
Japan's Networked Defense Buys
The Japanese Self Defense Force (JSDF) made several equipment buys that will give Japanese forces a greater ability to tie into U.S. battle networks.
In June, "the State Department notified Congress of a potential $1.7 billion foreign military sales (FMS) case for Japan to buy four Northrop Grumman E-2D Advanced Hawkeye information surveillance and reconnaissance aircraft for the Japanese Air Self Defense Force (JASDF)," wrote USNI News.
"In late May, the Pentagon announced a $70 million contract to Lockheed Martin to upgrade the Aegis combat system on its two Atago-class destroyers to the so-called Baseline 9 standard that would allow the two ships to simultaneously to target and track aircraft and ballistic missiles."
In addition to a planned buy of Lockheed Martin F-35A Lighting II Joint Strike Fighters (JSF), Japan's new defense buys could easily tie into the U.S. planned Naval Integrated Fire Control – Counter Air (NIFC-CA) the Navy is installing in its carrier strike groups.
Taiwan Arms Sale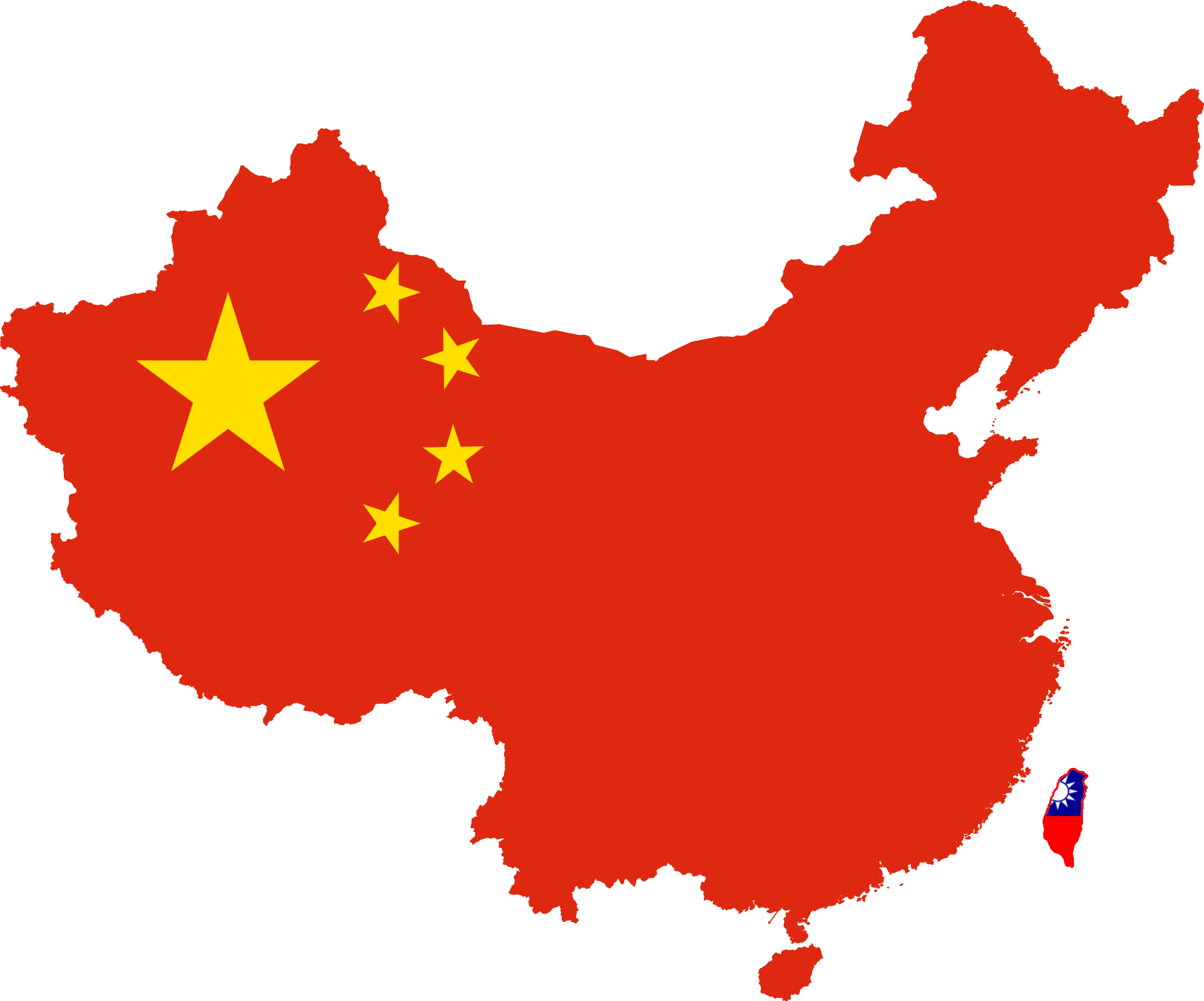 In mid-December, the State Department announced a long awaited arms package to Taiwan.
"The first in four years, the $1.83 billion deal is modest in scope and firepower compared to the last package of $5.9 billion that included upgrades for Taiwan's fleet of Lockheed Martin F-16 Falcon fighters and a 2010 package of $6 billion," wrote USNI News.
What made the deal significant — other than the time between defense packages — was the absence of any support for Taiwan's goal to build its own diesel-electric submarine (SSK) to replace its two Dutch-built, 1980s vintage 2,600-ton Hai-lang-class SSKs and two World War II era U.S. Guppy-class boats.
Taiwan also has a pending requirement for a next-generation fighter. The U.S. is the only country willing to sell arms to Taiwan and risk the ire of China.