The following was excerpted from the U.S. Naval Institute conference report.
Opening the U.S. Naval Institute's 2012 annual history conference "The History and Future Challenges of Cyber Power" at Alumni Hall on the grounds of the U.S. Naval Academy with the morning keynote segment was former Vice Chairman of the Joint Chiefs of Staff retired Gen. James Cartwright.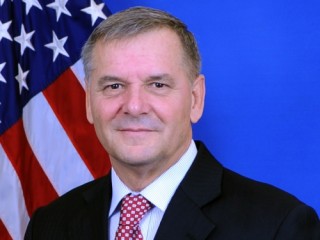 Cartwright was regarded as the Pentagon's top thinker on cyber warfare during his stint as the vice chairman. In his remarks, Cartwright emphasized why the cyber landscape is important – it is a medium that lies between sanctions and military power.
"The tools available to a president or nation in between diplomacy and military power were not terribly effective," Cartwright explained. "And so from my perspective at that time what I was looking for was a set of tools that had broad range capability, had no regard really for strategic depth and could be used in a way that would make a more logical transition, may even avoid the use of kinetic force to reset diplomacy, reestablish the ability to negotiate with whoever you're working with. So we were looking for a way to fill the gap."
Some of the methods Cartwright had said he looked at were electromagnetic pulse, directed energy, electronic warfare and cyber – all speed-of-light means used to extend the life of the diplomatic activities.
"We need to be able to work at no strategic depth and very large strategic depth," Cartwright said. "Speed-of-light weapons were well suited for those kinds of problems. That was really at the heart of what we were trying to get accomplished."