Several high profile legal actions for the Navy occurred in 2018 from the ongoing Fat Leonard investigation to several special operations cases and the ongoing accountability actions for the Western Pacific destroyer collisions that killed 17 sailors.
Western Pacific Collisions
Navy leadership issued criminal charges to sailors involved in the 2017 fatal collisions of USS Fitzgerald (DDG-62) and USS John S. McCain (DDG-56) as part of the ongoing accountability actions for the collisions.
In January, director of naval reactors Adm. Frank Caldwell, who is overseeing accountability actions for cases related to the collisions, charged the commanders of each destroyer and three junior officers on Fitzgerald with a mix of charges that include dereliction of duty, hazarding a vessel and negligent homicide.
In May, Lt. j.g. Sarah Coppick, the officer of the deck during the Fitzgerald collision, pleaded guilty to a single violation of dereliction of duty.
"In her plea, Coppock admitted that she violated ship commander Cmdr. Bryce Benson's standing orders several times during the overnight transit off the coast of Japan, violated Coast Guard navigation rules, did not communicate effectively with the watchstanders in the Combat Information Center, did not operate safely in a high-density traffic condition and did not alert the crew ahead of a collision," reported USNI News at the time.
She was sentenced to three months of reduced pay and a punitive reprimand.
McCain's former commander, Cmdr. Alfredo Sanchez, pleaded guilty to a single count of negligence in a special court-martial. Former McCain Chief Boatswain's Mate Jeffrey Butler, who was responsible for training enlisted watchstanders, pleaded guilty to one count of negligence in a summary court-martial.
Following a combined Article 32 hearing in May, the hearing officer recommended Lt. Natalie Combs, Fitzgerald's tactical action officer, and Lt. Irian Woodley, the surface warfare coordinator not face criminal charges for their roles in the collision.
The Navy dropped the criminal charges against Woodley in favor or an administrative board that would separate him from the service. Combs still faces a charge of negligence for her role in the collision.
Cmdr. Bryce Benson, former commander of Fitzgerald, has pleaded innocent to reduced charges of negligence and hazarding a vessel and is set to face a general court-martial in early 2019.
Fat Leonard
The Navy continued to grapple with the fallout of the more than five years of the Department of Justice investigation into the Leonard Francis and federal crimes he committed running the Western Pacific husbanding operation, Glenn Defense Marine Asia.
At least 22 people have pleaded guilty to various charges in the ongoing federal investigation led by the Department of Justice and the Naval Criminal Investigative Service, and about 33 people have been charged since the start of the corruption investigation by NCIS in 2012.
While Chief of Naval Operations Adm. John Richardson said in January he anticipated the case would be wrapped by the end of 2018, there are no indications the federal investigation is close to being closed.
On June 14, Secretary of the Navy Richard V. Spencer issued letters of censure to retired Rear Adm. Richard Wren, retired Capt. Timothy Conroy and Capt. Charles Johnson. The censure was "based on findings regarding each of those officers' improper interactions with and acceptance of gifts from Glenn Defense Marine Asia (GDMA), a defense contractor and prohibited source," according to a Navy statement provided to USNI News at the time.
In August, Capt. David W. Haas, 50, of Kailua, Hawaii, was charged with eight counts, including bribery, conspiracy to commit bribery and conspiracy to commit 'honest services' fraud for allegedly accepting money, luxurious travel, hotel accommodations and food as well as prostitutes' services from Leonard Francis, GDMA's owner and chief executive, according to an announcement by the U.S. Attorney for the Southern District of California.
The same month, Master Chief Petty Officer Ricarte I. David and Chief Petty Officer Brooks A. Parks – also were indicted by the federal grand jury on Aug. 16.
In November, retired Capt. Jeffrey Breslau, 52, of Cumming, Ga., admitted he was paid about $65,000 for public-relations consulting services from Francis, according to the U.S. Attorney's Office for the Southern District of California.
The same day, David was sentenced to 17 months in prison. David had pleaded guilty in September to corruption conspiracy charges and admitted to fraud by collecting bribes including $40,000 in cash and gifts from Francis in return for inflating invoices for services that GDMA never provided, according to court documents.
Also in November, Spencer issued a letter of censure related to the investigation to retired Rear Adm. Mark Montgomery. The Trump administration had put forward Montgomery to lead the United States Agency for International Development (USAID) but the nomination was withdrawn.
Special Operations Cases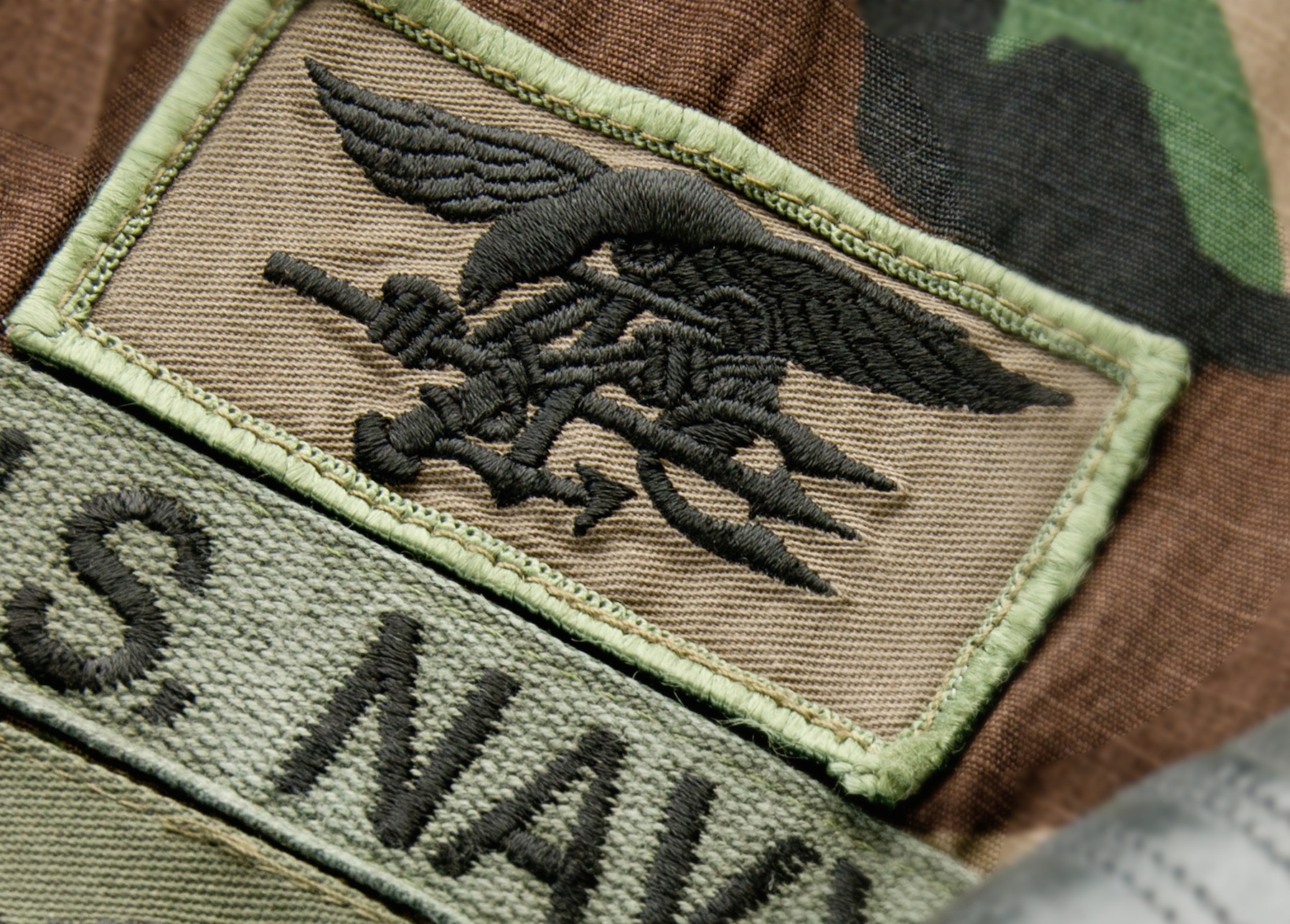 In May, USNI News reported that 10 Navy SEALs and a sailor who supports special operations would be separated from the service after testing positive for cocaine or methamphetamines.
"During a number of command drug tests from March to April 2018, 11 service members from East Coast-based Naval Special Warfare units tested positive for controlled substances," Cmdr. Tamara Lawrence said in a statement to USNI News.
"We have a zero-tolerance policy for the use of illicit drugs and as such these individuals will be held accountable for their actions. We are confident in our drug testing procedures and will continue to impress on all members of the command that illicit drugs are incompatible with the SEAL ethos and Naval service."
The expulsion of the SEALs come as senior leaders have cracked down on illicit drug use in special operations units.
After a lengthy investigation, two Navy SEALs and two Marine Raiders were charged with murder in the 2017 death of U.S. Army Staff Sgt. Logan Melgar in a house in Mali.
The charging documents allege the quartet had broken into Melgar's room in the house he shared with the SEALs, bound him with duct tape and choked him out until he died.
A medical examiner ruled Melgar's death homicide by asphyxiation.
The SEALS, Petty Officer Antony DeDolph and Chief Petty Officer Adam Cranston Matthews, are members of the Naval Special Warfare Development Group also known as SEAL Team 6 and are on administrative hold in Virginia. The Marines, Gunnery Sgt. Mario Madera-Rodriguez and Staff Sgt. Kevin Maxwell, are on hold in North Carolina.
An Article 32 hearing is scheduled for March.
Special Warfare Operator Chief Edward "Eddie" Gallagher faced a November Article 32 hearing on, "14 criminal counts, including premeditated murder for allegedly stabbing to death an alleged ISIS fighter Iraqi forces brought for medical care by his SEAL Team platoon in Mosul, Iraq, in early May 2017," reported Navy Times in November.
Prosecutors allege that Gallagher killed the ISIS fighter while his defense attorneys say his team was providing first aid to the injured fighter. He also faces additional charges of firing a sniper rifle at civilians in Mosul.
Gallagher has denied all charges.