Congress closed its 2010-2012 session by passing a fiscal package that delays deep cuts to the defense budget and other executive branch agencies for two months, averting the "fiscal cliff" that threatened to slash nearly $50 billion from DOD's 2013 appropriations ledger.
The negotiations offered a very public look at the high-drama posturing that has become a hallmark of dealings between the White House and Capitol Hill. To many casual observers, the back-and-forth signaled a new low in relations between the two branches, but to many on the inside, it was symptomatic of the legislative process that grinds on every day, usually outside of public view.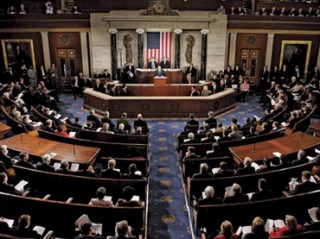 The hard work of crafting bipartisan legislation may take months of talks behind closed doors but produce only a few days of newsworthy drama. The annual National Defense Authorization Act (NDAA) is one of those must-pass measures that enjoy overwhelming bipartisan support but take months of meetings, briefings, hearings and tense negotiations among members of the House and Senate from both sides of the aisle and DOD. The Hill and Pentagon trade budget requests, legislative proposals, cost estimates, testing data, planning documents and long-term strategy to craft each year's spending priorities and an overarching national-security policy. The House Armed Services Committee (HASC) leads the four defense committees each year, followed by House and Senate Defense Appropriators — the HAC-D and SAC-D — and finally the Senate Armed Services Committee — SASC.