In the run-up to Election Day, both campaigns have put an increased focus on national security, foreign policy and defense spending. President Barack Obama has touted, among other things, the withdrawal of U.S. troops from Iraq, a strategic pivot to the Asian-Pacific and the killing of Osama bin Laden. Republican nominee Mitt Romney has criticized the President for his policies in the Middle East, decried defense-spending cuts from the Department of Defense efficiency push and the congressionally mandated sequestration process, and said he plans to pump more money into the Pentagon budget.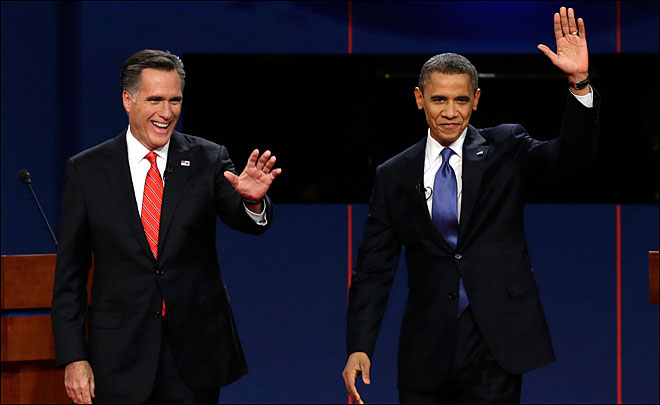 Most recently, Obama and Romney have clashed over Navy force structure. The President's plan invests in nearly ten new ships a year, bringing the aggregate to 307 vessels by 2042. The Romney camp is advocating a 350-ship Navy based on a procurement rate of 15 ships per year.
Both Obama and Romney want to buy more submarines, destroyers and aircraft carriers, but Romney also wants a new frigate and a dedicated missile-defense ship. Both the President and his challenger are advocating more tactical fighter aircraft, including a mix of F/A-18s and F-35s. Romney advisers have said they want more of the legacy Hornets, in addition to the new joint-service platform and want to add an 11th carrier air wing, to match air units to each of the Navy's eleven aircraft carriers.
The two also differ on the total number of ships the Navy needs. At the 19 October foreign policy debate, Romney stuck by his call for a 350-ship fleet. "Our Navy is smaller now than any time since 1917," Romney said. "I want to make sure we have the ships that are required by our Navy."
The stand prompted one of the more terse exchanges between the two candidates during this cycle.