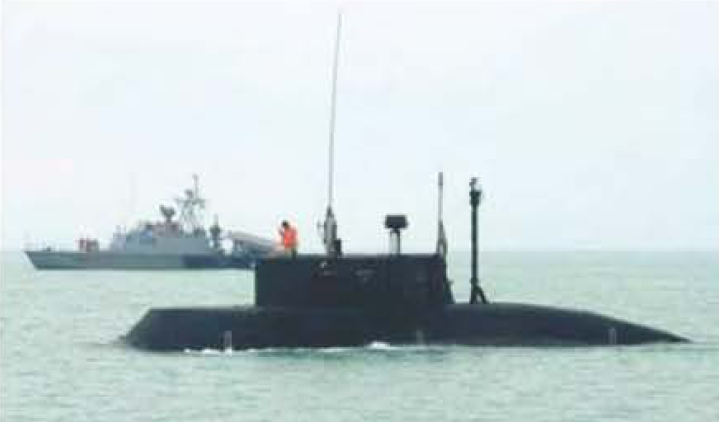 Reports in early June indicated that the Islamic Republic of Iran is in the early stages of developing nuclear-powered attack submarines, or SSNs. The initial response from many observers, myself included, was to concentrate on the mechanics. Iran has no tradition of building submarines, apart from a few mini-subs and, apparently, plans for a 1,000-ton "semi-heavy" boat. Iran's navy thus has no working Nautilus onto which to retrofit a nuclear plant. There are no shortcuts.
Iranian Kilo-class Nahang-class diesel submarine
Furthermore, the Islamic Republic has no tradition of naval nuclear propulsion. Combine the naval-architecture challenge with the nuclear challenge, and Tehran's entry into the SSN club confronts steep engineering and financial barriers. Considering these barriers and the time it will take to surmount them, it appears whimsical for Iranian officials to assign much priority to an SSN program.
On the other hand, it wasn't long ago that it appeared far-fetched to think China would invest lavishly in refitting an unfinished, 20-year-old hulk of an aircraft carrier it had purchased for scrap. And yet it did. Today the ex-Varyag plies the sea as a training platform for the People's Liberation Army Navy. We kid ourselves if we project our own assumptions and cost-benefit calculations onto foreign nations with very different histories, customs and worldviews.