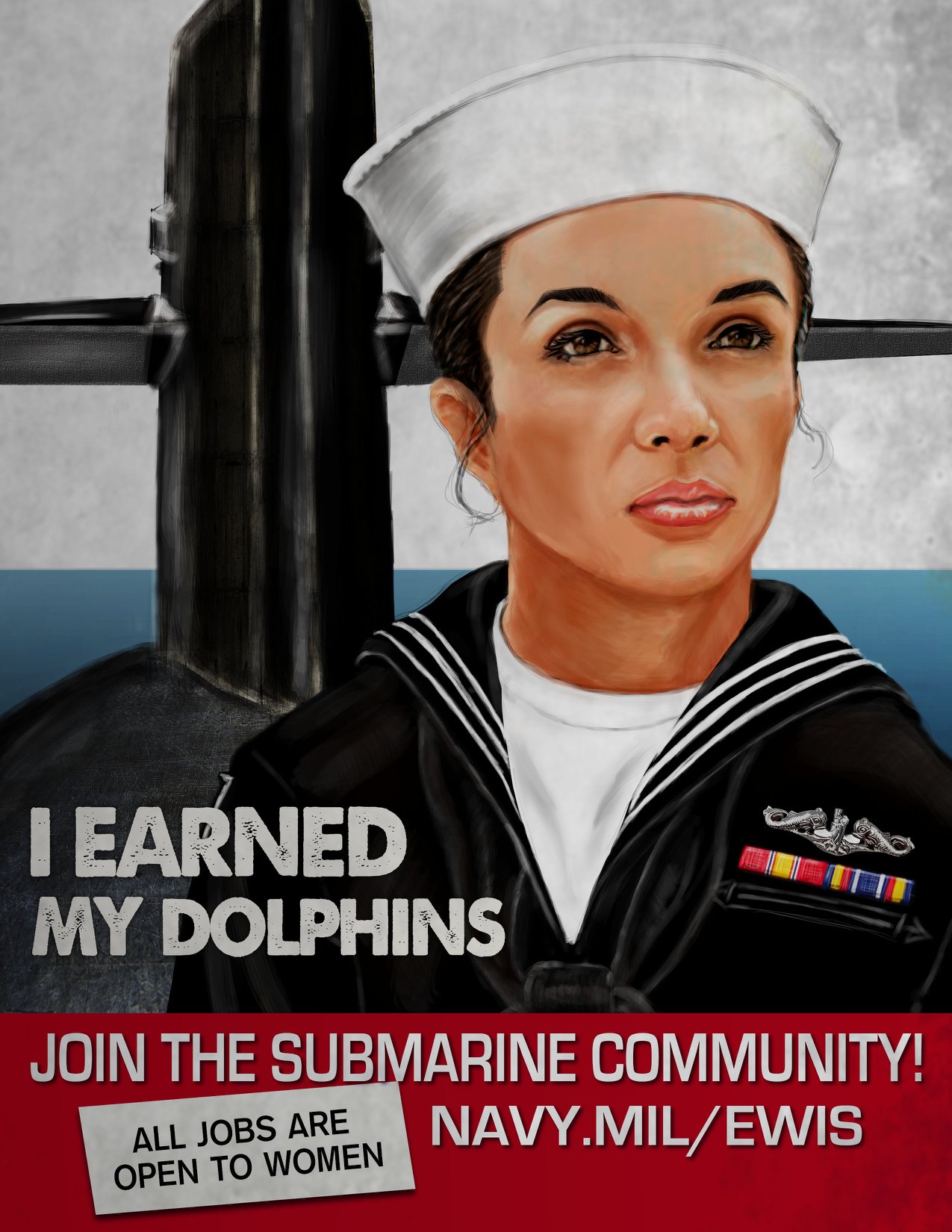 ARLINGTON, Va. — The Navy has more women seeking to serve on submarines that it has room for, according to both the Atlantic and Pacific submarine force master chiefs.
Master Chief John Perryman, the force master chief for the submarine force, U.S. Atlantic Fleet, and Master Chief Kevin Scarff, the force master chief for the submarine force, U.S. Pacific Fleet, detailed some of the staffing challenges facing the Navy's submarine community during the annual Naval Submarine League Symposium on Friday.
"We are having to turn women away from the submarine force," Perryman said. "We don't have enough billets for female officers. We have much higher demand than we have billets for, and the same thing is true at the recruiting command for enlisted females."
Currently, the Navy has 84 female officers and 219 enlisted female sailors serving on submarine crews. Female officers serve on 19 submarine crews, and female enlisted sailors are part of eight submarine crews. Lt. Cmdr. Adam Cole, a Navy personnel spokesman told USNI News.
A year and a half ago, USNI News reported the Navy had 18 submarine crews with female officers, and female enlisted sailors were part of four crews. The Navy's previously stated goal is to have female officers on 21 submarine crews and female enlisted sailors on 14 submarine crews by 2024.
"We have eight crews integrated," Scarff said. "Next up is Wyoming."
The Navy is in the process of preparing USS Wyoming (SSBN-742) to have both blue and gold cress on the submarine, Cole said.
"These crews will be integrated after the required berthing modifications are complete," Cole said. "Female enlisted sailors will begin to report to these crews in the third quarter of FY20."
In July, the Navy switched to a constant process of accepting applications from female sailors interested in serving on submarines. Previously, the Navy evaluated conversions to submarine service only a few times per year, and on a boat-by-boat basis, according to Cole. Vice Adm. John Nowell, the commander of naval personnel, announced the policy change in a July NAVADMIN.
The response was high-quality female sailors, the top performers from around the Navy, are seeking to switch to serving on submarines, Scarff said. The Navy rescinded its males-only on submarines policy in 2010,
The policy change is helping speed-up the Navy's ability to transfer female personnel to submarine crews, but the process takes time, Perryman said.
"We have to do it smart, but we have to go faster because we're leaving talent on the table," Perryman said.