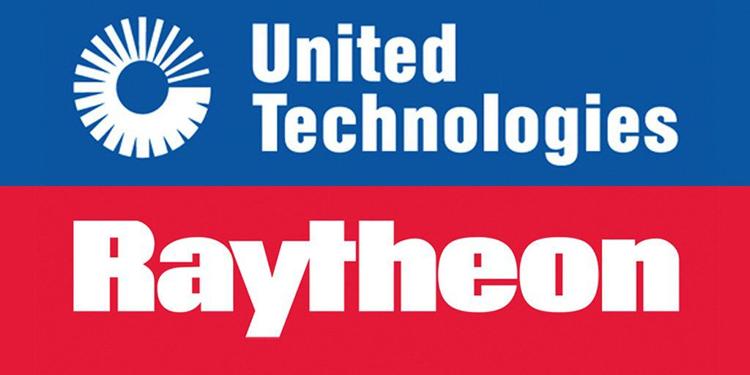 During a pair of special meetings scheduled for Friday, shareholders from United Technologies Corp. and Raytheon are expected to approve a proposed deal combining the firms and paving the way to create one the largest defense and aerospace companies in the world.
The two defense contractors announced the all-stock purchase in June. If completed, the deal creates a firm to be named Raytheon Technologies, which would have estimated annual sales of $74 billion. In the U.S., only Boeing will be larger among the defense and aerospace industry companies.
Since summer, executives from both companies have highlighted how Raytheon Technologies intends to use its cash flow from operations to fund the development of hypersonic and directed energy weapons. Their pitch revolves around signals sent by the Pentagon about its plans to invest heavily in emerging technologies.
The Pentagon's Fiscal Year 2020 budget request included $2.6 billion for all hypersonic-related research, with $157.4 million directed explicitly to hypersonic defense programs, according to a July Congressional Research Service report.
"I think fundamentally what Raytheon gives us is the scale to compete anywhere, anytime, in any program that we choose to," Greg Hayes, chief executive of United Technologies, told analysts during a conference call discussing second-quarter financial results with analysts.
Hayes is slated to become chief executive of the new Raytheon Technologies when the deal closes in 2020. Federal regulators are still reviewing the deal.
Both firms currently have significant defense industry lines of business. United Technologies, through its Pratt & Whitney subsidiary, builds jet engines such as those used by all variants of the F-35 Lightning II Joint Strike Fighter. Raytheon makes missiles and air and missile defense systems, including the AN/SPY-6 radars, which is an integral component of the new Flight III Arleigh Burke-class guided-missile destroyers.
If completed, stock ownership of the new firm roughly splits 57 percent to current United Technologies shareholders and 43 percent to current Raytheon shareholders, according to a joint proxy statement issued by both firms detailing the deal.
Analysts expect the deal to be approved, and barring opposition from federal regulators it will likely close in the first half of 2020. However, not all analysts are giddy about the proposed deal because some do not see enough benefit for shareholders.
While United Technologies finishes purchasing Raytheon, the company is in the process of selling a pair of non-defense related businesses – its Otis Elevator Company and Carrier refrigeration and air conditioning subsidiaries.
Bill Ackman, a significant United Technologies shareholder and early critic of the deal, at first threatened to fight the Raytheon acquisition because he did not see shareholder gains. Ackman's firm, Pershing Square Capital Management, has since opted to sell his stake in the company, according to a report posted by Bloomberg.
Some analysts do anticipate future growth of the combined company as it seeks to expand its hypersonic systems business. Raytheon has little debt and the United Technologies aerospace segment has long-term growth potential, noted Robert Spingarn, an analyst with Credit Suisse, according to investment research site Seeking Alpha.
Other analysts remain less enthused about the deal, viewing United Technologies' purchase of Raytheon as a neutral deal for shareholders.
Douglas Harned, a managing director at Sanford C. Bernstein and Co., summarized the neutral outlook of investors. According to Seeking Alpha, a research note from Harned states, "We do not expect significant value creation from this deal, although not much value destruction either."