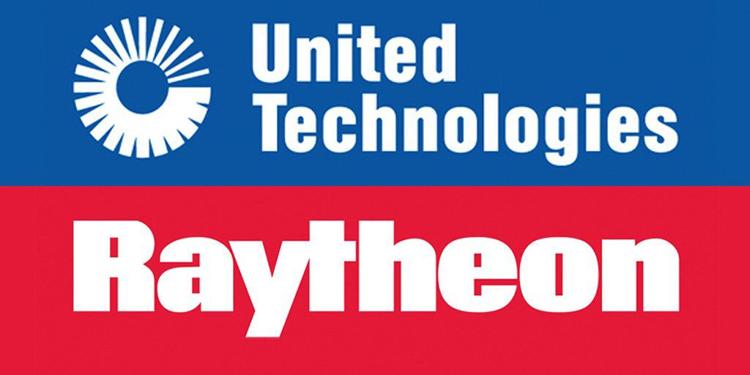 United Technologies Corp.'s planned purchase of Raytheon Company, announced over the weekend, is spurring lawmakers and the White House to ask questions on how the merger would limit competition in the defense industry.
Over the weekend, United Technologies (UTC) announced its plan, pending regulatory and shareholder approval, to purchase Raytheon in an all-stock deal. The new firm will be known as Raytheon Technologies and focus on government contracts, especially drawing on each company's aerospace and missile technology businesses.
"Like any merger, this one comes with a long list of questions," House Armed Services seapower and projection forces chairman Rep. Joe Courtney (D-Conn.), said in a statement. "Like any other merger, it needs to be looked at in totality to ensure that it doesn't threaten competition in the market. I look forward to hearing more from UTC leadership in the coming days to learn more about the details of the agreement, and the way forward."
The defense contracting business segments of United Technologies and Raytheon do not overlap. United Technologies, through its Pratt & Whitney subsidiary, builds jet engines, such as those used by all variants of the F-35 Lightning II Joint Strike Fighter. Raytheon builds missiles and air and missile defense systems including the AN/SPY-6 radars which is an integral component of the new Flight III Arleigh Burke-class guided-missile destroyers.
"These firms focus on delivering very different products, and the possibility of job reductions in Connecticut's manufacturing sector because of this merger seems to be quite low," Courtney said in his statement. He is concerned about whether there will be any job losses in Connecticut. The new Raytheon Technologies will be based outside of Boston, where Raytheon is currently headquarters. United Technologies is based in Farmington, Conn.
"Raytheon Technologies will maintain a strong presence in Connecticut for years to come," Greg Hayes, chief executive of United Technologies said during a conference call with analysts Monday morning. Hayes will be chief executive of the new Raytheon Technologies.
The deal between the two companies has been in the works since 2018 when United Technologies announced it was selling off two commercial subsidiaries – heating and cooling manufacturer Carrier and elevator and escalator maker Otis. What remains is a defense-focused company, which spurred Tom Kennedy, chief executive of Raytheon, to propose the deal, he said during the Monday conference call. Kennedy will become chairman of the new Raytheon Technologies.
"It's like a mirror. We're complementary, we don't' have overlap," Kennedy said.
Hayes agreed, saying a deal such as the one between the two companies, "has been on our radar screen forever."
However, not everyone is convinced the deal is a win-win for the companies, shareholders, and their biggest customer – the Department of Defense. Speaking Monday morning on CNBC Monday morning, President Donald Trump said, "I'm a little concerned about United Technologies and Raytheon." Aerospace companies have "all merged in, so it's hard to negotiate" with them, he said.
Anticipating possible scrutiny from the White House, Hayes said during the analyst call the new Raytheon Technologies will benefit from existing research and development capabilities and government contracts to allow the company to invest in new products and plant efficiencies that ultimately should help drive down costs.
"I think again it's one of a compelling reason why our biggest customer out there, which is DoD, is really going to like this deal," Hayes said.