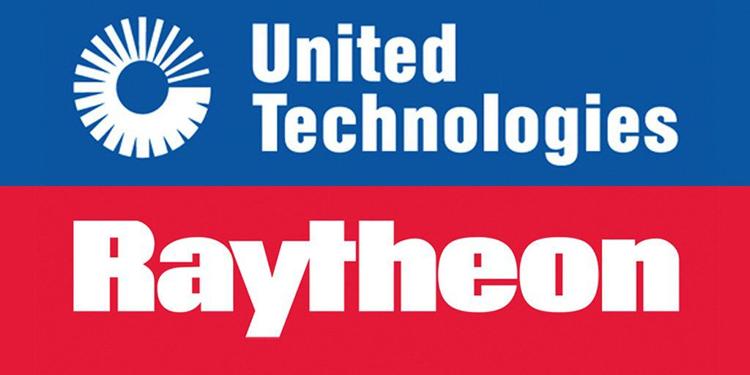 Raytheon and United Technologies executives spent this week pitching their proposed combined operations as a deal intended to create a defense industry research and development powerhouse.
Cash flows from the combined operations of both companies will fuel the development of directed energy weapons, hypersonic weapons and counter-hypersonic missile systems, the chief executives of both Raytheon and United Technologies said during separate conference calls with analysts this week.
The Department of Defense signaled to industry it's ready to spend on developing new weapons technologies, said Tom Kennedy, chief executive of Raytheon. The leaders of a combined Raytheon and United Technologies – to be called Raytheon Technologies – want to tap into this potential revenue stream.
The deal, announced in June, will create a defense and aerospace industry juggernaut with estimated annual sales of $74 billion. In the U.S., only Boeing will be larger among defense and aerospace industry companies.
"Given the growth in the DoD research and development spending and the broad shift to new technologies to provide solutions to counter peer threats in 2018 and 2019, the growth rates for the R&D accounts were higher than the growth rates of the base budget and overall modernization accounts," Kennedy said during a Thursday conference call with analysts. "This growth trend is expected to continue in 2020 and beyond to support the National Defense Strategy and plays to the strengths of the combined company that is well aligned to play to the NDS priorities."
The Pentagon's Fiscal Year 2020 budget request included $2.6 billion for all hypersonic-related research, with $157.4 million directed explicitly to hypersonic defense programs, according to a July Congressional Research Service report.
Developing hypersonic missiles and the counter-hypersonics is a growth area, Kennedy said, adding, "we see it becoming a big part of our portfolio moving forward."
However, the CRS report notes DoD has yet to establish any programs of record for hypersonic weapons. Requirements and long-term funding for the programs are still being considered.
The lack of programs of record presents the combined firm with multi-billion-dollar opportunities to create franchise programs that could run for decades, according to Kennedy and his counterpart, Greg Hayes, chief executive of United Technologies. The combined company, to be called Raytheon Technologies, will have the expertise and cash flows from operations to fund research and development even if the Pentagon's long-term funding plans are not fully formed, they said.
"I think fundamentally what Raytheon gives us is the scale to compete anywhere, anytime, in any program that we choose to," Hayes said on Tuesday during his company's conference call with analysts. Hayes will be the chief executive of the combined Raytheon Technologies.
"I think it gives us the ability to capitalize on their technologies and for them to capitalize on our technologies. And with 60,000 engineers between the two companies, I've got to believe we are going to find some savings on some of these programs as we are able to capitalize on each other's technology."
Hypersonic and directed energy programs are examples of how both companies can combine their expertise, Kennedy said. Raytheon's work with directed energy weapons can potentially benefit from United Technologies' work with power sources. Raytheon's development of hypersonic weapons can likely benefit from United Technologies' experience building and developing airbreathing engines.
"We can start creating these revenue synergies immediately," Kennedy said. "These are sizeable and in the multi-billions of dollars."
The deal still needs approval from federal regulators, including DoD, and shareholders from both firms.