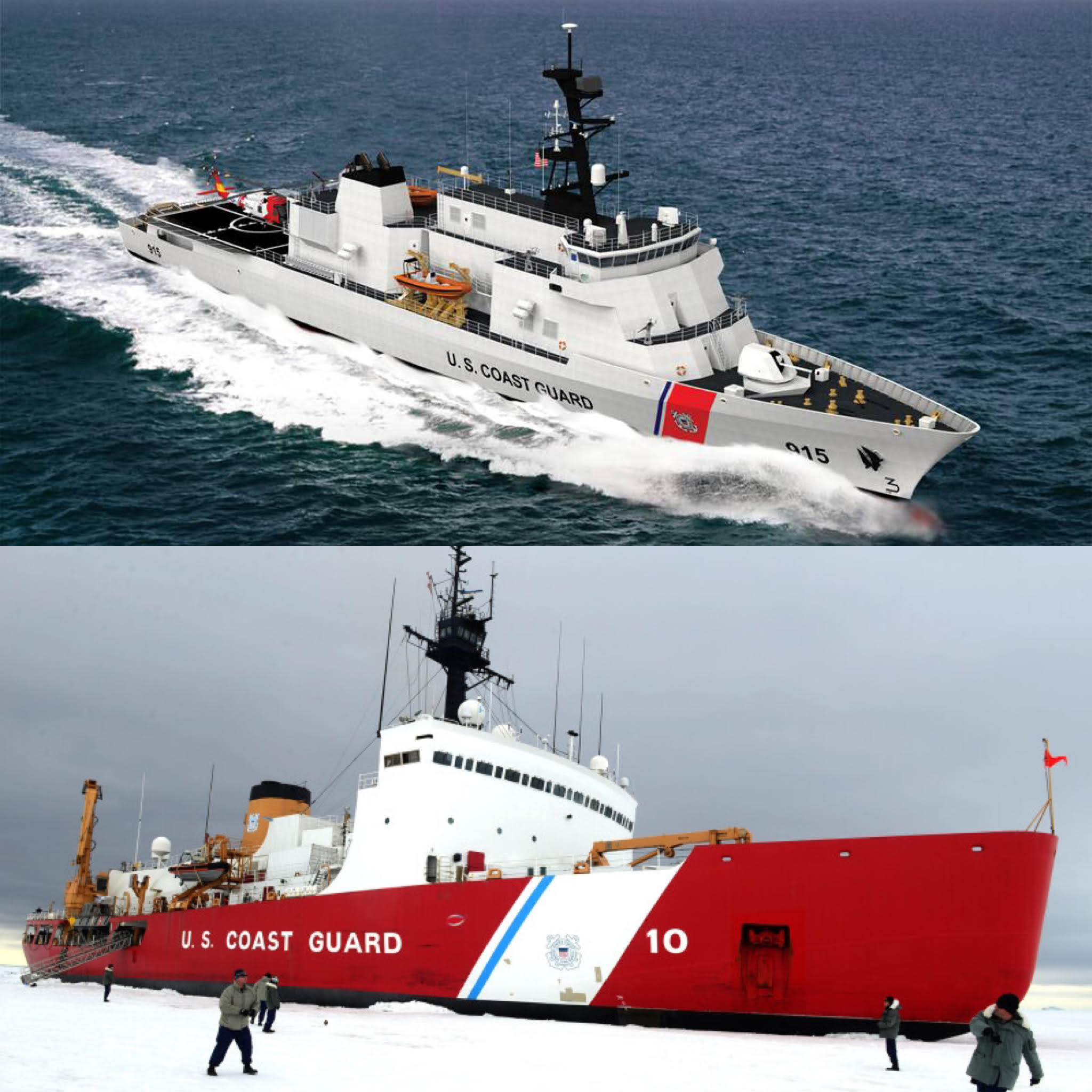 The Coast Guard needs to present a 20-year fleet modernization plan that identifies what it intends to buy and what they project the costs to be, particularly in light of current plans to buy heavy icebreakers and offshore patrol cutters at about the same time, the Government Accountability Office reported Tuesday.
While not issuing new recommendations on how to proceed, GAO repeated findings of a 2014 study calling for the same approach. Then, the study was looking at projected costs for command, control, computers, communications, intelligence, surveillance and reconnaissance for fleet modernization of vessels and aircraft. The Department of Homeland Security and the Coast Guard accepted the recommendations.
This study, while not offering new recommendations, deals specifically with the potential risk of going ahead with the replacement for Polar Star and buying, building and launching of the Offshore Patrol Cutter, a program projected to cost $12.1 billion through 2032.
A Coast Guard spokesperson referred USNI News to its response in the GAO report when contacted.
In its latest study, GAO acknowledged the Coast Guard has been submitting a five-year Capital Investment Plan annually to Congress, but these submissions "do not match budget realities in that tradeoffs are not included." It added that in the 20-year plan "all acquisitions needed to maintain current service levels and the fiscal resources to build the identified assets as well as tradeoffs in light of funding restraints" need to be identified.
On replacing USCGC Polar Star (WAGB-10) , the service's only heavy icebreaker, GAO reported the Coast Guard has not completed an official cost estimate of a limited service life extension program to keep it operational until a replacement is in the fleet.
Adm. Paul Zukunft, commandant, has ruled out trying to bring back Polar Sea to duty. In an address at the Center for Strategic and International Studies, a Washington, D.C., think tank in May, he said the Coast Guard's long-range thinking calls for six icebreakers — three heavy and three medium.
"Consequently, the Coast Guard expedited its acquisition of new heavy icebreakers with delivery of the first polar icebreaker scheduled in 2023."
GAO identified the risk as potentially coming from the accelerated schedules need to have the required acquisition documents ready to award the contract for the heavy icebreaker in 2019 and fully funded in that year. The preliminary cost estimate is $1.15 billion.
"The Coast Guard has not articulated how it will prioritize its acquisition needs given its Offshore Patrol Cutter is expected to absorb half to two-thirds of its annual acquisition funding requests — based on recent funding history — starting in 2018," GAO said in its study.