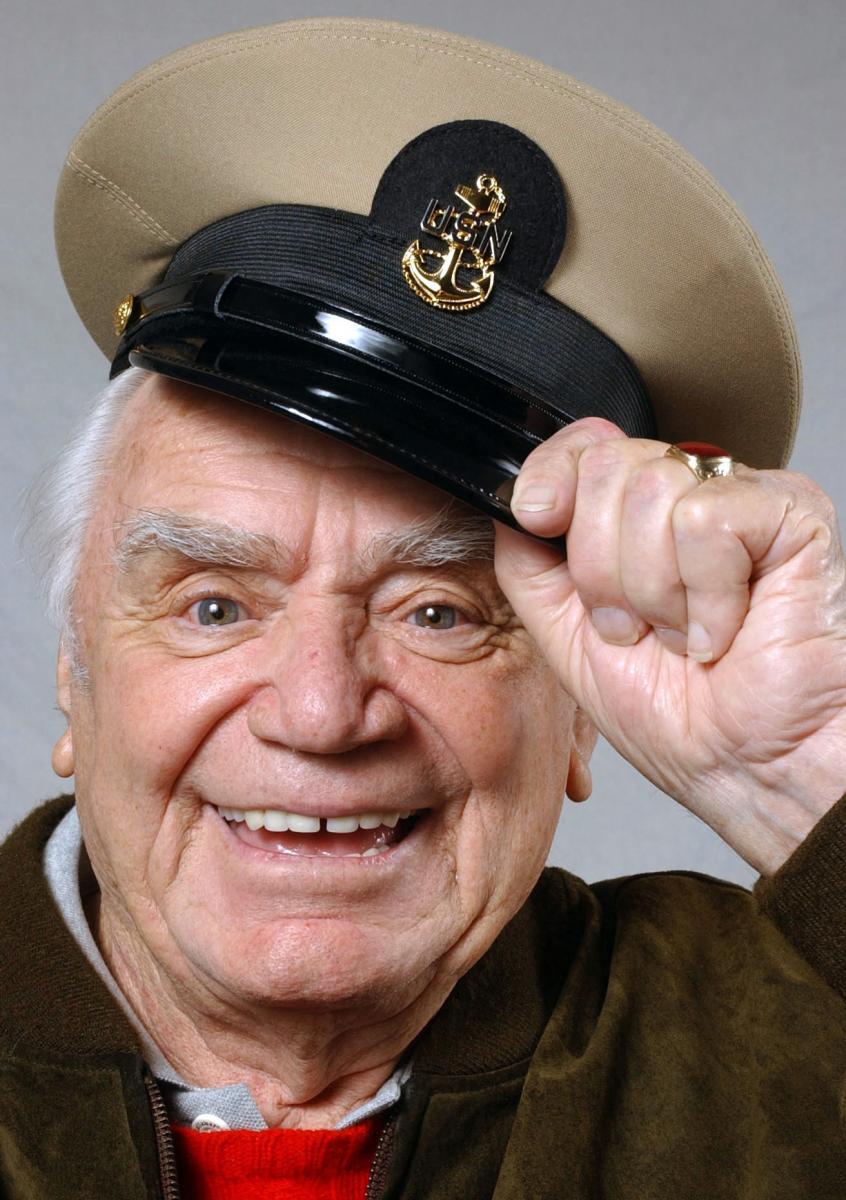 On Sunday, Ernest Borgnine died at 95.
Best known for his screen roles in films like Marty, From Here to Eternity and television shows McHale's Navy and Airwolf, Borgnine also spent ten years in the U.S. Navy retiring as a Gunner's Mate First-Class. Borgnine was a lifetime member of the U.S. Naval Institute.
By Ernest Borgnine
Proceedings April 2009
It was just like in the movies.
The year was 1935, and I was right out of high school, restless, and bored with my temporary job working on a vegetable truck. One day, on a delivery run through New Haven, Connecticut, I spotted a sign on a storefront that said "JOIN THE NAVY—SEE THE WORLD." Hey, I thought, I ought to look into that. So I stopped in to see the recruiter. Two days later, I was on a bus to the U.S. Naval Training Station in Newport, Rhode Island. more