The following is the Republic of China National Defense Report 2023.
From the report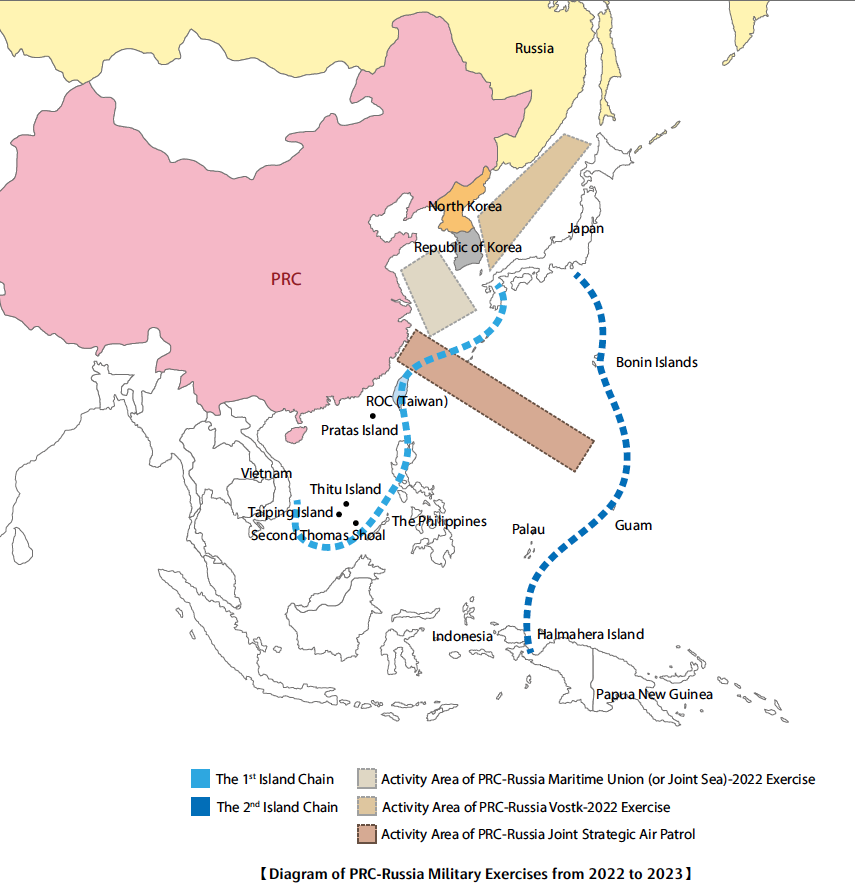 Facing fast-changing and complex security situations across the Taiwan Strait and the region, the ROC Armed Forces (hereinafter as the Armed Forces) are determined, with the belief that "our country's survival is our own responsibility" and Master Sun Tzu's saying that "do not rely on the enemy's not coming, but one's ability to meet it," to maintaining combat readiness at all times and carrying out rigorous training activities, so as to go all-out to safeguard our sovereignty, our people, and our beloved homeland.
This is the 17th edition of the National Defense Report. It is stipulated by Article 30 of the National Defense Act that the Ministry of National Defense (MND) shall periodically publish a national defense report. Domestically, it is used to elaborate our current security environment and the status and performance of the Armed Forces' combat readiness and our defense policies' implementation to the people to allow them to understand our defense activities, recognize the contributions of the Armed Forces, strengthen their confidence in our national defense, support our defense buildup, and achieve a civil-military unity to collectively safeguard our homeland. Externally, it is to show our resolute determination for national defense, the transparency of our military, and our effort to maintain regional peace and stability.
Opened with the Introduction, this report is divided into 5 parts: Regional Posture, National Defense Capabilities, Policy Reform, National Defense Governance, and Heritage of Honor and Glory. It begins with elaborating on the current security situation in the Indo-Pacific region, explaining accordingly our national defense strategic guidelines, development of our combat capabilities, our military force realignment plan, consistent refining reform of our reserve force, and multiple results of our defense undertakings. Moreover, it reveals our efforts to promote all-out defense education and deepen communication with civil society so as to instill a rooted all-out defense concept, exert the power of civil-military unity, consolidate people's willingness for all-out defense, and construct whole-of-society defense resilience.
Download the document here.