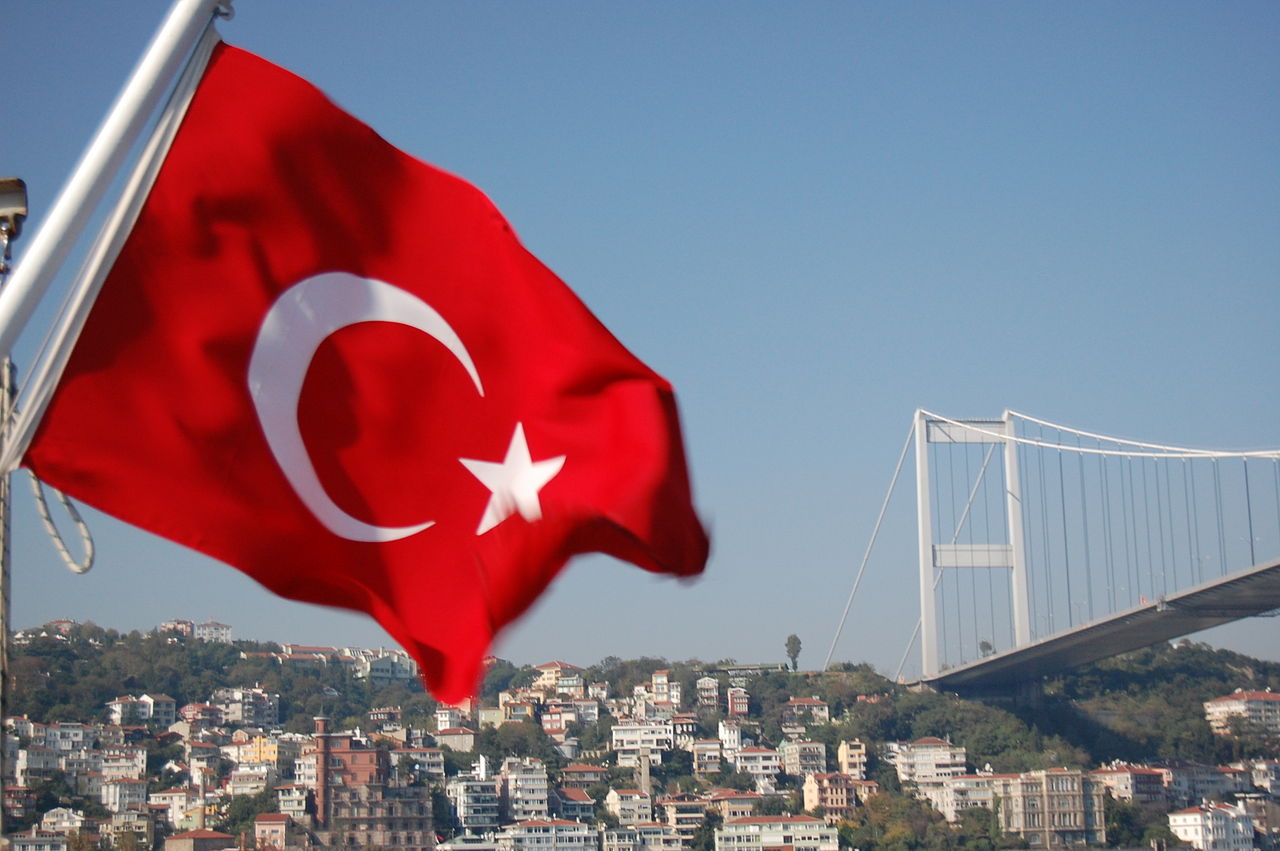 Several U.S. military-industrial projects in cooperation Turkey are in question – including the production of the F-35 – if Ankara goes through with the acquisition of a Russian S-4000 air defense system, a senior State Department official said on Tuesday.
The potential consequences of the Turkish decision will have a "ripple effect" on other joint production projects, A. Wess Mitchell, assistant secretary of state for Europe and Eurasian affairs, said at the Heritage Foundation in Washington, D.C.
The Russian system is a major sticking point in U.S.-Turkish relations when the Trump administration's National Security and National Defense strategies are placing new emphasis on NATO's southern frontier and the eastern Mediterranean.
Mitchell conceded, "Turkey has legitimate security concerns" about Kurdish separatists inside its borders, Islamic terrorists operating in Syria and other neighboring countries and parts of its own citizenry possibly plotting another coup attempt.
At the same time, the United States can't be quiet about Turkish jailing of American citizens rounded up in the wake of the failed coup and its forcible crackdown on internal dissent, as well as its looking to Moscow for sophisticated arms.
NATO needs to "keep Turkey pointed to the West for its future politically and strategically."
He ticked off the reasons why Ankara remains "a critical partner" in NATO that includes the effort to defeat the Islamic State in Syria and Iraq, continuing counter-terrorism work throughout the Middle East with the alliance and hosting the air base at Incirlik, key for U.S. military operations in the region and a defense against Russian air intrusions.
Earlier, Mitchell noted Turkey "is the only country with the throw-weight" to counter Iran's ambitions to dominate the region.
Turkey also has ports on both the Mediterranean and the Black Seas. Russia used defense of its naval base at Sevastopol in Crimea on the Black Sea as a major reason it needed to act in the Ukrainian province in 2014. That Kremlin move laid the groundwork for a pattern of aggressive military actions in Ukraine and constant threats to Baltic and central European neighbors to cut off their energy supplies and wreak havoc on their cyber and communication networks.
"We have to buttress the eastern Mediterranean to keep it on a permanent Western track," he said.
Mitchell added this means working closely with Greece and Cyprus as well on resolving long-standing divisive issues that also involve Turkey in this important maritime domain.
"Russia is active in the Mediterranean" and has been so for years with a port in Syria, Mitchell said. A new dynamic is the presence of China, flashing its wealth and eagerness to invest in the region. Mitchell said Moscow and Beijing offer nations in southern and Eastern Europe different models of governance and economic development that the United States and the European Union need to address by showing their commitment to democratic values and willingness to invest in needed infrastructure in those nations.
That means "we need to be clear-eyed the challenges we face … until President Putin changes policies" away from threats of armed force and economic disruption and China's enticements to join southern Europe and the eastern Mediterranean in its "One Belt/One Road" initiative. He termed the border regions of NATO as "a new playground for China" in his opening remarks to marks its emergence as a global power — not only economically but militarily with its naval base in Djibouti on the Horn of Africa.
On the defense front, Mitchell reassured American allies and partners that the United States is committed to the alliance and is demonstrating that in a number of ways — the European Reassurance Initiative building up the United States' military presence on and around the continent, the sending of lethal defensive arms to Ukraine and Georgia to roll back separatists trying to throw those nations back into a Russian sphere of influence and showing the way in the alliance to meet the set goals on security spending and force modernization.
"We have been slow to recognize" the importance of issues — counterterrorism being more than a national policing responsibility and the continuing flow of migrants from war-torn Syria and economically-depressed North Africa — not only in the eastern Mediterranean but also in southern Europe as affecting overall security, he said.
"We have to stabilize Europe's southern frontier" to keep those nations and the western Balkans "moored in the West."
He expects at the alliance's summit in Brussels next month that an agreement will be reached to "turn NATO's attention to a southern vector" to address those challenges and the Kremlin's stepped-up disinformation and political meddling campaigns.