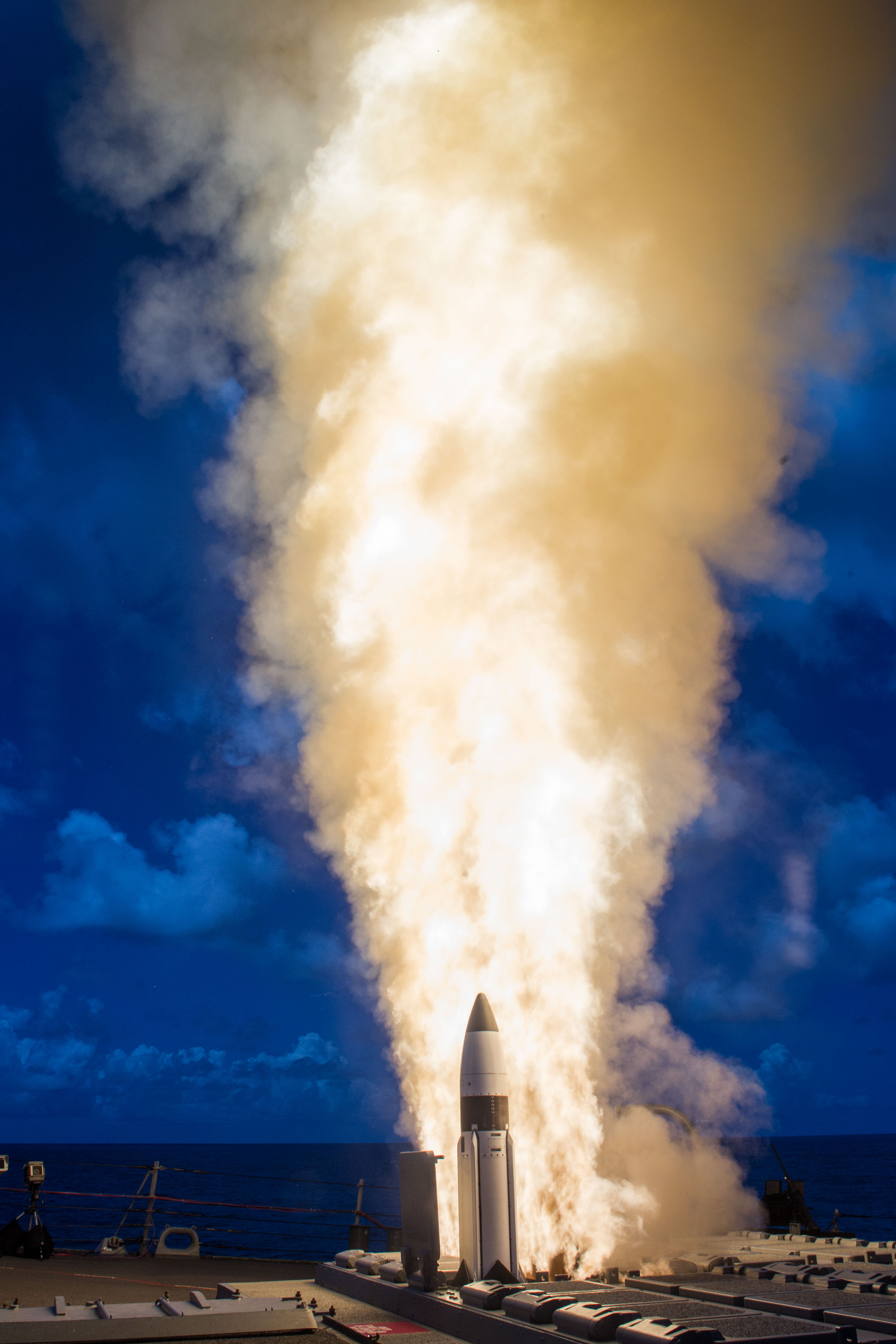 The Missile Defense Agency and U.S. Navy tested an upgraded Standard Missile-3 (SM-3) Block IB missile aboard USS Hopper (DDG-70) this week, successfully demonstrating the performance of a more reliable third-stage rocket motor (TSRM) nozzle.
The so-called SM-3 Block IB Threat Upgrade missile was fired twice, in Controlled Test Vehicle (CTV)-01a and CTV-02, on May 25 and 26 off the west coast of Hawaii. No live target missile was fired, but Hopper's Aegis Weapon System was prompted to generate a fire control solution against a simulated ballistic missile and launch the SM-3 Block IB.
"Based on the early data, the missiles performed as designed and validated the design modifications we made to further improve the reliability of the SM-3 Block IB," MDA Director Vice Adm. Jim Syring said in an MDA statement on the ballistic missile defense (BMD) test.
"I was very proud of the government and industry team in their performance this week and am appreciative of the support provided by USS Hopper and her great crew."
MDA will buy the new Threat Upgrade missiles in a future full-rate production contract, MDA spokesman Chris Johnson told USNI News. MDA plans to buy as many as 246 SM-3 Block IB missiles through Fiscal Year 2021 for a cost of $2.6 billion, he said, though it is unclear exactly when the new contract would be approved and ready to be awarded to Standard Missile producer Raytheon.
"The objectives of these tests were to collect SM-3 IB third stage rocket motor (TSRM) performance data to verify the SM-3 TSRM nozzle engineering change proposal (ECP) design," Johnson said.
"The ECP design modifications are being done to increase SM-3 IB reliability. SM CTV-01 and 02 were designed to verify the TSRM performs per design against simulated dynamic test targets, and the results of these flight tests will support the future SM-3 Block IB production authorization request" to the assistant secretary of defense for acquisition, technology and logistics.