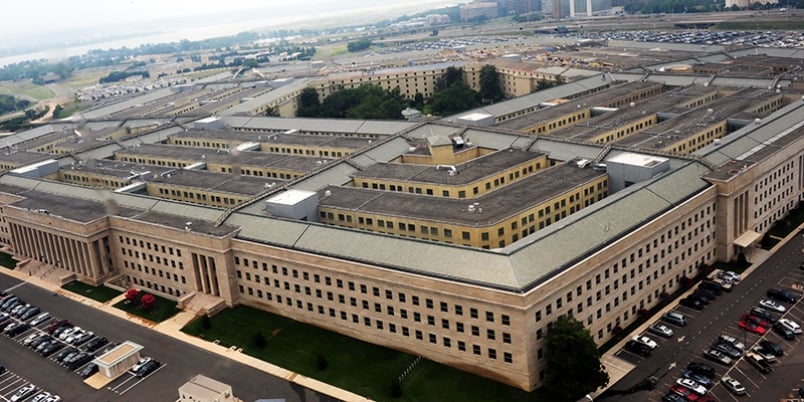 NATIONAL HARBOR, Md. — Foreign military sales by the United States are growing because its products are considered well-made and reliable, but it is a complicated area not only involving foreign governments but various departments inside the American government and Congress having to sign off on those agreements.
Speaking Tuesday at the Navy League's Sea-Air-Space 2016 Exposition, Mike Miller, director of the State Department's office that works these sales, said, "Any arms transfer is an act of foreign policy," and "what this all gets to is a case-by-case review" that leads to long times between reaching an agreement in principle, signing it, paying for it and delivery.
While the department tries "to do as much as you can at the front end," not all participants take the same step.
Steve Bowdren, director of technology, security and cooperative programs for the Navy, said, "We need ahead-of-time review" to expedite requests for arms sales or technology transfers.
He said customers from 140 countries are looking for best value on a good schedule for them. But he added that the customers also are making "a lot of requests for non-standard items" and that lengthens timelines.
Bowdren said his office processes 12,000 requests for technology transfers annually with about one-third involving foreign military sales. He said it is policy not to encourage these sales, but the office has to weigh questions of interoperability and direct or indirect impact of the defense industrial base in making a decision when it receives the request.
"We've only raised the bar" in efficiently processing the requests, he said. But unlike the private sector, the Navy cannot add more workers to do this work. "We have to take a different approach."
Unlike other program executive officers, Rear Adm. Mark Darrah said his office for unmanned aviation and strike weapons handles "people who are asking for things" such as a Harpoon missile or a micro unmanned aerial system rather than one kind of ship, where they may be buying a single vessel. "Weapons are bought in quantity."
He said, "We don't have a dedicated FMS work force" in the office whose job is to understand requirements and how to get money on the way.
Darrah added customers need to understand "we can't go on contracts unless we have the money" to move product.
Lorna Propser, chair of the Foreign Procurement Group, said the process has gotten better but the customers still want increased visibility into the American way of military acquisition. They also want to be assured "our requirements are passed through and our insights are put into the end contract."
Although there are better metrics to measure how quickly requests are handled, she said, "It can take a long time" to reach a decision and begin the sale.