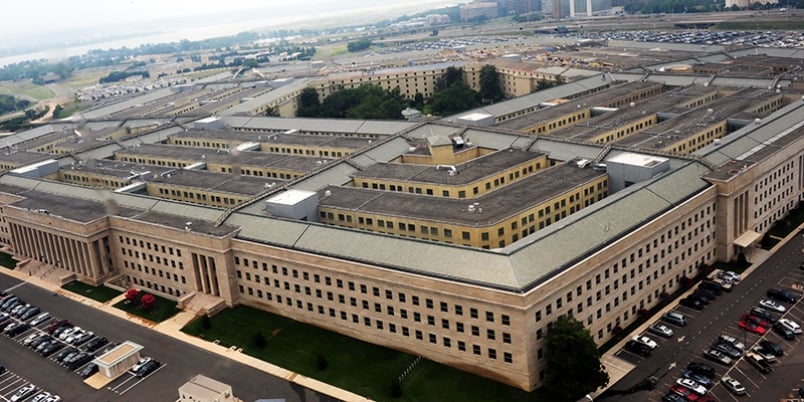 The emphasis in the Fiscal Year 2017 $583 billion Pentagon spending request is to deliver effects from range, knowing innovation is not just new technologies but also how to better use existing ones and leverage areas of sanctuary—including at sea or underwater—to deter potential adversaries, a senior Pentagon budget official said on Monday.
Jamie Morin, director of Cost Assessment and Program Evaluation (CAPE), used the $40 billion in spending projected over the next five years for the Navy's undersea efforts—starting with building more submarines—as an example of how the department will do those three things.
For example, the Virginia–class Payload Module (VPM), with more than triple the number of missile tubes from the current 12 is "a big deal" for an adversary to have to weigh, as a starter.
As part of that thinking in meeting those goals, Morin told a forum at Center for Strategic and International Studies, a Washington, D.C., think-tank that long-term Navy investment includes money for quieting, improved sensors, heavyweight torpedoes and unmanned system.
Morin called modifications projected for the Tomahawk cruise and the Standard missiles to give them anti-ship capabilities "a dual threat."
Robert Scher, assistant secretary for strategy, plans and capabilities, said the challenges in building the budget means "how do you change and adapt" it to meet the new security environment of potential threats from Russia, China, Iran, North Korea and terrorists operating in different spots around the globe. "How you deal with these risks has to be different."
"We're not in an either/or mode," Mike McCord, Pentagon comptroller, said in addressing those threats in every domain—including cyber and space.
In its reassessment of "how much of the force should be out and about" versus in training, the submitted $165 billion request for the Navy calls for a reduction from 52 littoral combat ships to 40. Morin said that even with this drop the 40 vessels will provide "more presence than the legacy fleet" of mine countermeasure ships, postal patrol boats and the retired Perry-class frigates.
"It's a matter of balance" in cutting the LCS buy and it will help the Defense Department "get the naval aviation enterprise right" and free funds for investments in the Tomahawk and Standard Missile 6 modification programs.
Scher said the total budget, plus the request for additional warfighting funds and to cover the more than $3.4 billion asked for the European Reassurance Initiative to counter Russian moves in the Baltics and Ukraine, is a matter of balance. He added that decisions were made with "a bias toward modernization and readiness" without jeopardizing presence. Scher mentioned investments in countering anti-access/ area denial threats on land as well as sea as examples of modernization, readiness and presence.
"Potential adversaries need to understand . . . the capabilities the United States can bring to bear" in a crisis, Morin said. The idea is "to make an adversary think twice" before making such a move.
Morin said, "The Navy has been working hard to find ways to optimize carrier presence" as it returns to an 11-vessel force. He also noted that "it would be a major decade-plus endeavor" on the industrial base to raise that force to 12 and doubted that it would occur. There is one shipyard in the United States now capable of building a nuclear-powered aircraft carrier.
In answer to a question, Morin said Pentagon spending on nuclear programs historically falls into a "crest and trough cycle." He acknowledged a bow-wave of spending on the Ohio-class replacement ballistic missile submarine, the new long-range bomber, the modernization of the land-based intercontinental ballistic missile and warheads will begin in Fiscal Year 2021 and continue through the decade.
The current five-year spending plan with White House approval provides for an uptick in spending on the strategic force in FY 2021. Morin said in the middle of that decade costs "will grow significantly" as one ballistic missile submarine is being built each year. He put that cost of each at "$12 to $18 billion above where we are now."
Decisions on how to proceed with these programs will in the hands of the next two administrations and Congresses, he added.
McCord said the two-year budget deal put the Pentagon "in a better place" as it looks to the future. It provided "some near-term certainty" and removed the immediate threat of across-the-board budget cuts. "We need to make another leap up next year [FY 2018]" to continue work on the "Third Offset Strategy" of finding the new technology such as stealth and precision guidance introduced in the past.
That means taking risks in investments and realize "not every investment you make is going to turn into military capability," Morin said. When that happens, he said, cut that program.
Agility comes in different forms, McCord said. "We do have to respond to the here-and-now contingency." He cited the department's response to the Ebola epidemic in west Africa as an example of that because it could shift funds around to meet that need.