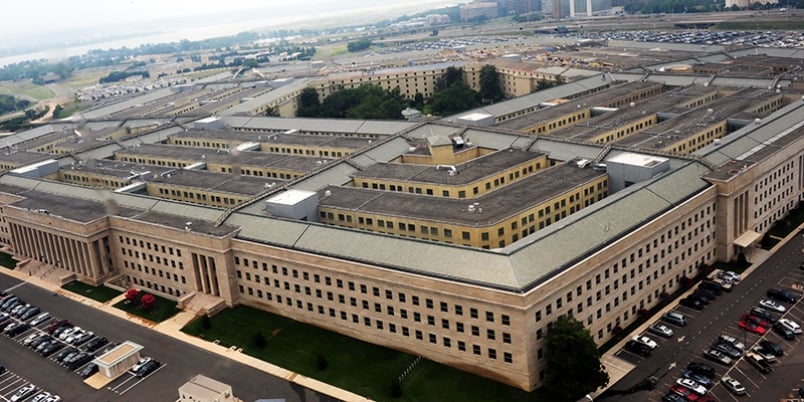 Cutting the size of staffs, from the combatant commands to the services to the Office of the Secretary of Defense (OSD), and scaling back the number of combatant commands are ways to shape the Pentagon for future roles and missions, a panel of national security experts told the Senate Armed Services Committee Thursday.
Retired Air Force Lt. Gen. David Deptula said, in answer to a question, "You can do things better with smaller staffs." He added that also would address the risk-adverse environment in the defense bureaucracy. He specifically called for a 25 percent cut in Office of the Secretary of Defense.
"Defense institutions are stuck in the last century," said Deptula, currently dean of the Mitchell Institute for Aerospace Studies. He suggested the committee itself should reconsider how it is organized—creating separate panels for air, land, cyber and space, as it has for seapower.
The combatant commands "have become like mini-State Departments," said Robert Martinage of the Center for Strategic and Budgetary Assessments.
Bryan McGrath, from the Center for American Seapower at the Hudson Institute, said, "Jointness [called for in the Goldwater-Nichols defense reorganization law] works at the level of warfighting," but not as a strategy.
On the Navy putting priority on nuclear deterrence, Michael O'Hanlon, from the Brookings Institution, said the $6 billion estimated cost per vessel in the Ohio Class replacement program was troubling.
"We live thousands of miles from our national security interests," McGrath said. That requires a Navy and a Marine Corps that can respond to a crisis quickly with "a modulated response." It also requires a Navy that can exercise sea control.
He said there were essentially two paths that could be followed in looking to the future: "Increase defense spending across the board" because "we remain a very prosperous country," or adjust spending to inflation where "where certain roles and missions are prioritized."
McGrath added that the adjustment of spending "is not my first choice."
Deptula listed a number of areas of redundancy and overlap across the services from intelligence, surveillance and reconnaissance to deep attack and close air support that could be examined in a review of roles and missions. McGrath urged caution in that review and said that during the Cold War redundancy served the nation well in being prepared for a possible great power conflict.
O'Hanlon said the Army should not be cut below the 450,000 soldiers in the active force that is now in its future spending plans. In answer to a question, he added that based upon the experience of the past 14 years it would take the Army six to eight years to grow 15 percent.
"It would be very difficult to imagine a Navy growing that fast," McGrath said, because like the Air Force, it is capital intensive.
O'Hanlon said the Marine Corps was sized about right.
Martinage told the committee it should consider elevating cyber and space to separate commands because they "require different types of warfighters." He also would move Special Operations Command into a separate service.
Chairman John McCain (R-Ariz.) said although he was concerned about the proliferation of commands, "I am not opposed to a cyber command."
In looking at future weapon systems, Deptula said terms such as "strike fighter" and "bomber" to designate new aircraft are outdated. "They're flying sensors and shooters" and should be considered that way.