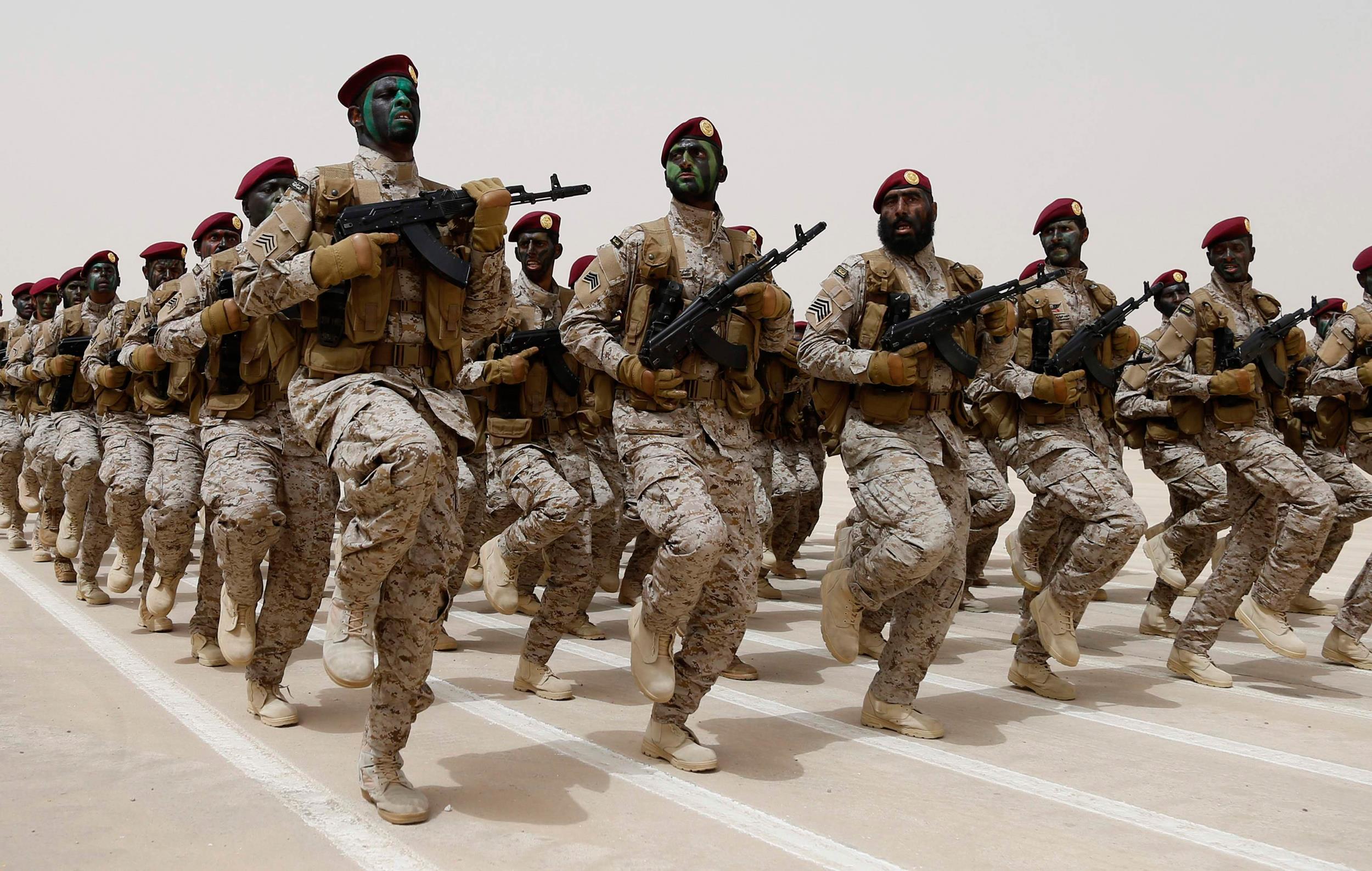 One lesson Saudi Arabia took from its 2009 encounter with Houthis in Yemen, raiding its border posts and harassing tribes in that region, was the value of Saudi special forces in those conflicts. Since then it has built up those capabilities as part of its evolving military doctrine, Prince Sultan bin Khaled al Faisal said Thursday.
Speaking at the Center for Strategic and International Studies, a Washington, D.C., think-tank, the former commander of the Royal Saudi Naval Forces said those forces have proved their worth in the kingdom's current operations against the Houthis—Shi'ite insurgents who allied themselves with former President Ali Abdullah Saleh.
"The order then was to eject them … push them outside of our borders, but not pursue. The king was very adamant [that] we're not entering Yemen," he added, "This operation today relied heavily on special forces" for gathering intelligence, training and equipping the Yemenis loyal to the government of President Abd Rabbeh Mansur Hadi and "lasing" targets for air operations.
Prince Sultan said that in his opinion the coalition of Arab states led by Saudi Arabia and the Hadi government "will slowly take back the areas still under the control of the Houthis," but "I don't think this is going to end very quickly." He said 75 percent of Yemen is under the control of the Hadi government, with medical and food supplies coming into the areas that were re-taken, and schools and hospitals have reopened.
Nawaf Obaid, a visiting fellow at Harvard University, said the Saudi doctrine is evolving because events in the Middle East "are happening at such a fast pace." He cited the rise of non-state actors, such as the Houthis, the Sunni extremists in the Islamic State, al Qaeda and its affiliates, as well as the challenges from Iran.
The doctrine's key points are to defend the homeland, secure the kingdom's national interests and secure the environment in the region, he said.
Prince Sultan said, although it could fight on its own "Saudi Arabia is more and more involved in building coalitions" to secure the region. In one image used in his presentation coalition partners could include not only the Gulf states and Turkey but possibly Egypt, Jordan, Pakistan and Malaysia. Egypt is participating in the air campaign in Yemen.
The kingdom "has the resources a lot of other governments don't have" and it is seen "as an island of stability," he said.
On the United States' nuclear agreement with Iran, Obaid said, "We don't have our hopes high."
Where are the guarantees for us," Prince Sultan asked. Saudi Arabia "has 400 seconds to respond to any incoming missile from Iran."
"The rhetoric is so high from Iran it is not conducive to sit down and talk" now about differences, he said. He also mentioned "Iranian meddling and destabilizing" Arab countries, such as Lebanon, Iraq, Syria and Yemen as a continuing issue.
Obaid added that Russia and Iran have "delusions of grandeur" when they look at their military capabilities. Prince Sultan said the Saudis have called on the Russians to pull their forces from Syria. Moscow's military involvement backing the regime of Bashar al-Assad "is just exasperating the problem" of resolving the civil war. What happens in Syria "affects what is happening in Lebanon and Iraq," Obaid said.
Regarding the humanitarian crisis from the fighting, Prince Sultan said Saudi Arabia has taken in 1.5 million Syrians since the fighting began. Rather than being relegated to camps, the Syrians have been given work permits and their children are enrolled in Saudi schools. "They are being treated now in a way that no other Arab national is treated. . . . We don't call them refugees and we don't treat them as refugees."
As for the United States' role in the Middle East, Prince Sultan said, "It can be more forceful." The United States could "put more pressure on Iran to pull out of Syria and have their subordinates go back to Lebanon. But the United States "has to want to do it" economically, diplomatically and militarily if necessary.