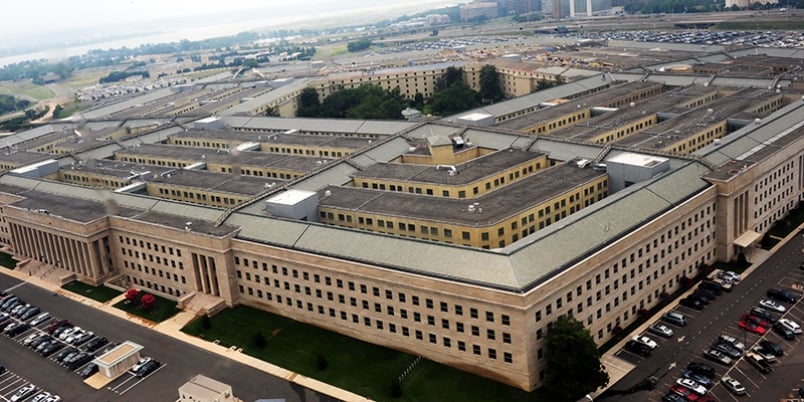 In the defense budget to be unveiled Monday, a senior analyst said he didn't expect Congress to slash manpower in the Marine Corps or the Army this year or training dollars.
"I think the cuts are going to come in acquisition." Todd Harrison of the Center for Strategic and Budgetary Analysis (CSBA) added the services "are ramping up programs that I don't think they will be able to execute" in the future.
"The Navy has been forthright they can't squeeze the Ohio replacement [ballistic missile submarine] in its shipbuilding budget," but to put it in another budget category in the Defense Department really means "you're taking budget share from the other services."
"It's a zero sum game in a budget cap environment," he said.
A number of news organizations have reported the administration will ask for $534 billion in base budget $51 billion in supplemental spending. The congressionally-set budget caps are $499 billion.
Harrison said similar arguments could be made for new intercontinental ballistic missiles, long-range bombers, even satellites, but they all are part of the same budget.
Some, including retired Marine Gen. James Mattis, recommended to the Senate Armed Services Committee (SASC) this week moving away from a triad of nuclear forces – ballistic missile submarines, bombers and land-based ballistic missile to a diad of submarines and bombers to better defend the nation at a more reasonable cost. Harrison said, "I don't think it's up yet" as part of the national security debate for 2016.
One way around the mandated caps, as part of the Budget Control Act of 2011, for some programs is to shift them from the base budget into the supplemental spending bills as Congress and the administration has been doing in recent years, even as troop levels in Afghanistan come down. The supplemental bills are designed to cover unexpected expenses such as operations in Iraq and Syria. As he pointed out in a slide, this funding is not exempt from cuts but does not count against the budget cap and does not affect dollar amount of required cuts if sequestration take hold in 2016.
Speaking on Friday at CSBA, Harrison said he expects the Pentagon proposal to again target legacy systems, such as the A-10 Warthog, and recommend a new round of base closures and consolidations (BRAC).
"Often the biggest savings comes from cutting people," but "you need to do a BRAC," so the civilian and service members are not simply re-assigned. Both proposals went nowhere in the last Congress.
He also expects some recommendations to change the military compensation system to be included in the submission but not the full-scale overhaul detailed in a special panel's report on military retirement and health care released this week.
"They left alone basic pay, housing allowances," he said.
"Think how many people you keep" in the labor-intensive Army and Marine Corps if the panel's recommendations became law, Harrison said.
He estimated the savings at $4 billion for a year and $26.5 billion across the five-year defense spending plan. "This is a big change," in changing the retirement funding formula and offering portable 401K savings plans with vesting after two years for the 83 percent of service members who do not stay for 20 years.
As envisioned by the panel, the recommendations on health care would offer stipends to join civilian health networks and offer dependents, retirees under 65 and reservists more choices for care.
Those on active duty now and current retirees would be grandfathered into the existing system.
Harrison said he expected pushback on the recommendations from military and veterans service organizations and said Congress needed to go into the field and talk to lower-ranking enlisted and their families about what they think of these proposals.
On the congressional side, he said he expected the new chairmen of the Armed Services Committees – Sens. John McCain (R-Ariz.) and Rep. Mac Thornberry (R-Texas) — to affect the current military acquisition system.