The first of two 27,000-ton amphibious warships was commissioned into the Royal Australian Navy on Friday, according to information from the service.
HMAS Canberra (L-02) entered the RAN fleet on Friday during a ceremony at the service's Fleet Base East in Sydney.
Canberra and sister ship HMAS Adelaide will be the two largest ships in RAN history as part of about a $2.5 billion (USD) shipbuilding program.
The ship's design is based on a Spanish amphibious assault ship Juan Carlo I and built and designed by Spanish shipbuilder Navantia and BAE Systems Australia.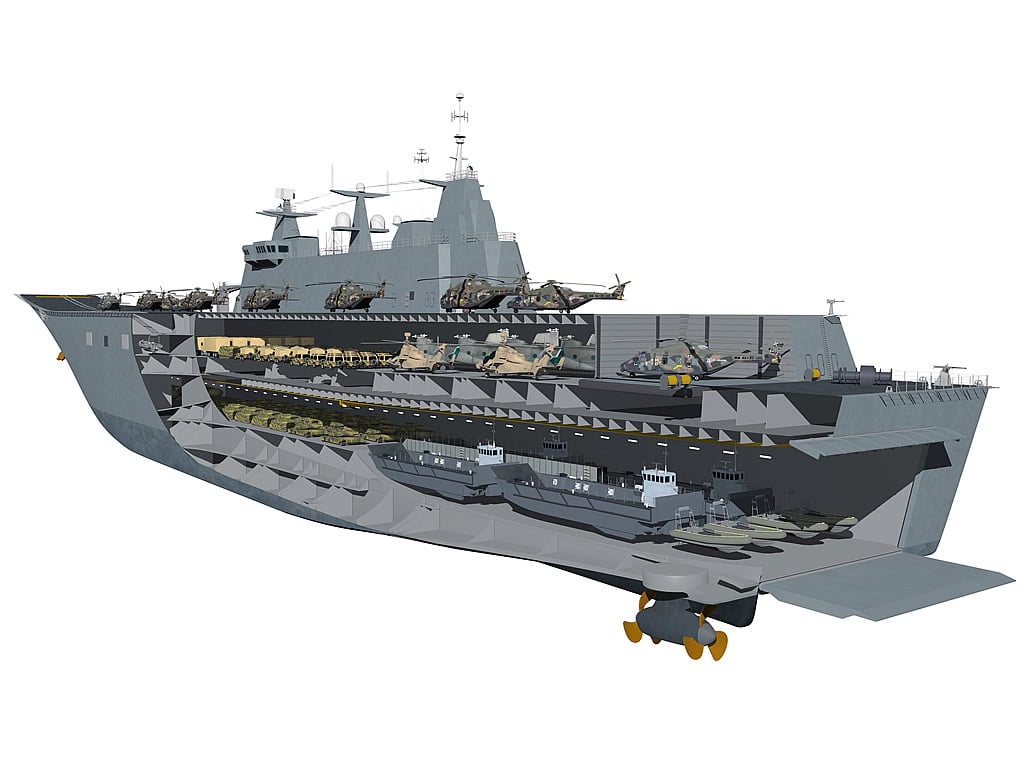 The pair will be the first ships since the 1980s capable of operating short takeoff/vertical landing (STOVL) fighters, but the Australian government said it has no plans to by the STOVL variant of the Lockheed Martin F-35 Lighting II Joint Strike Fighter (JSF).
"HMAS Canberra is an exciting addition to the Royal Australian Navy. This very capable ship will serve the nation well for decades to come," said RAN Chief of Navy Vice Adm. Tim Barrett on Friday during the commissioning ceremony.
The ships will be crewed by about 400 RAN sailors and can transport about 1,000 troops with four landing craft and eight helicopters in an amphibious configuration. The ships can field up to 18 helicopters in an aviation centric configuration.

Next ship in the class, Adelaide, is set to commission in 2016.