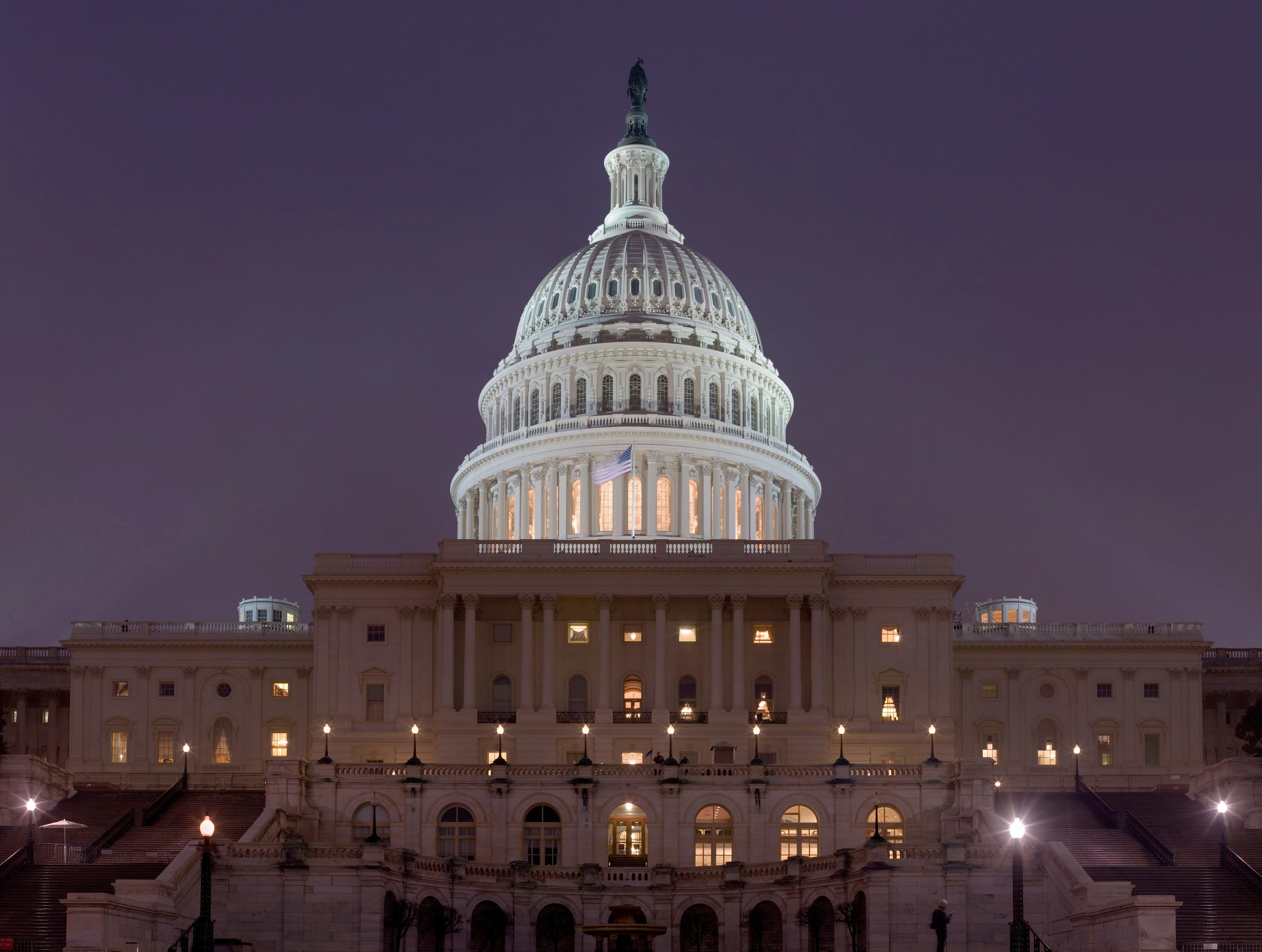 Members of the Senate Armed Services Personnel Subcommittee said repeatedly during a Wednesday hearing that their work on reforming the way the Department of Defense treats military sexual assault cases was not over—further questioning the so-called "good soldier defense" in weighing an accuser's testimony against a superior.
During the hearing, called to explore the links between sexual assault, post traumatic stress, and suicide, former Marine LCpl. Jeremiah Arbogast told the panel how he was drugged by a supervisor and then raped. He explained that he wore a recording device to help bring the man to a court-martial.
At trial, the defense attorney raised the staff sergeant's 23 years of service against the junior Marine's time in service in judging whether to acquit or convict; he also referred to Abrogast's "mental unstability." The NCO was not convicted of the sexual assault charge and was not imprisoned.
"Nothing was done. To this day, I don't know where my perpetrator is," Arbogast said.
Arbogast was medically discharged with a 30 percent disability and diagnosed as suffering from post traumatic stress. In the wake of a suicide attempt that came after his release, he is being treated for severe spinal cord injuries and uses a wheelchair. While praising the VA for the care he is receiving for the spinal cord injuries, "I only saw one counselor, [who] was not trained in military sexual assault" Arbogast testified. He later attempted suicide.
Later witnesses from the Department of Veterans Affairs and DoD said that mental health care outside their systems was an option and Abrogast was using it through TRICARE. Jessica Kenyon, who had served in the Army as an Apache attack helicopter crew chief, testified that she was unaware of that option.
Through the whole process, from the assault to the suicide attempt, Abrogast said, he felt alone and "discarded." He told the subcommittee that the Marine Corps Wounded Warrior Regiment "has made a huge step"—through district injured support coordinators—in assisting Marines in cases of sexual assault, combat stress, and others who are ill or injured.
Kenyon said she was administratively punished for seeking counseling and told the members she would provide them with that paperwork.
Because she now works with other veterans suffering from post traumatic stress from sexual assault, she found problems remain in receiving care. "Good counselors [in the VA] are the stuff of legend. They are always 50 miles away."
Ranking subcommittee member Sen. Lindsey Graham (R-S.C.) said, "I do think there is a gap" in what service members and veterans know about possibly using the civilian sector for this counseling.
Kenyon said progress has been made, especially in recognizing that sexual assault in the services differs from civilian cases because of "the betrayal of trust," several times comparing it to incest. Susan McCutcheon, the VA's national mental health director, said all veterans entering that system are screened for sexual assault and sexual harassment and told of services available to them. Last year, she said 77,000 female veterans and 57,000 male veterans screened positive.
Looking to extend protections for special victims' counsels against retaliation, Sen. Kelly Ayotte (R-N.H.), said that any acts against the counsels created in last year's Defense Authorization Act "should be actionable." Subcommittee Chair Kirsten Gillibrand (D-N.Y.) said the panel will "make sure they can't be bullied."
Nathan Galbreath, a clinical psychologist and senior executive adviser in the Sexual Assault Prevention and Response Office, called the counsels "a deal changer for victims of sexual assault in the military" that "builds victims' confidence" they will be helped.
Although the data are limited, he said that victims who have these counsels are more likely to change their cases from "restricted" to "unrestricted," meaning criminal prosecution is possible even though an accuser's mental health history is available to the defense.
He added that he tells those seeking counseling from him that he could be required to turn over that information and that can deter service members from seeking treatment or continuing treatment when they learn of that possibility.
Galbreath said he was encouraged by the increased numbers of service members seeking counseling for sexual assault, including cases that occurred before entering the armed forces.
Panel members also pressed Pentagon and VA witnesses for more accurate data on over-medication, gaps between referrals and treatment, and the actual number of sexual assaults in the military versus the number reported.
"Two out of ten report" sexual assault, but "we don't know the raw number" of sexual assaults in the armed forces, Gillibrand said. A new survey on sexual assault will be conducted next year.
Kenyon and Abrogast both recommended that commanders be removed from sexual trauma cases but the committee, like the Senate, remained divided on that. Gillibrand has a bill to do that, but it lacks a 60-vote supermajority to bring it to a floor vote. Graham said, "The role of the commander is essential." Gillibrand agreed that commanders' involvement was vital "to set this climate of dignity and respect."