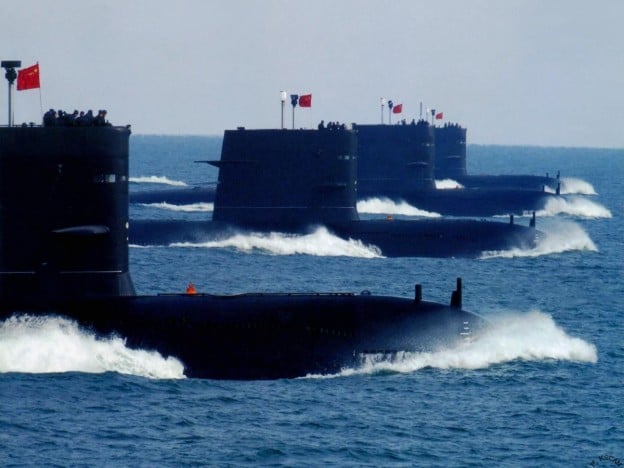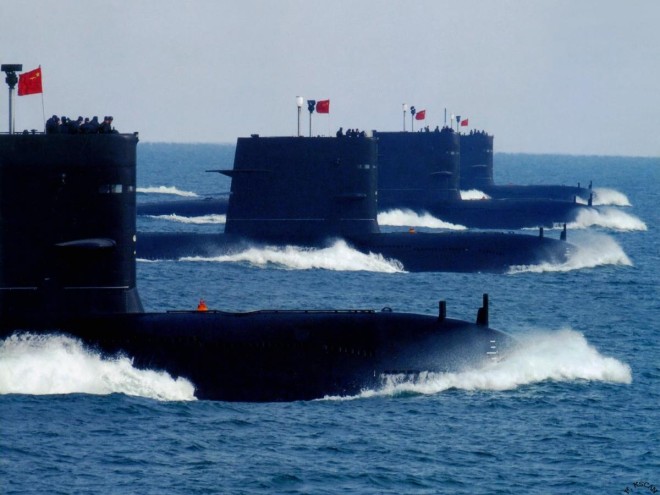 China's economy may have significant problems ahead that would put the brakes on military spending for ships, missiles and aircraft in the next decade, therefore its leaders may see the next few years as the best time to improve its positions in the near seas, military and China experts told a key congressional defense committee on Wednesday.
Seth Cropsey, senior fellow at the Hudson Institute, and Ronald O'Rouke, specialist in naval affairs at the Congressional Research Service, presented the assessment before the House Armed Services Seapower and Projection Forces subcommittee during its hearing on China's growing naval capacity and its challenges to the Navy and U.S. allies in the region.
China's naval spending in the last decade as concentrating on anti-access/area denial (A2/AD) systems that were indigenously designed and produced, said Jim Thomas, vice president and director of studies at the Center for Strategic and Budgetary Assessments.
The weapons development has given China advanced submarines, sea-borne air defenses, 100 advanced land-based strike aircraft and the DF 21D missile [often called the "carrier killer"] with a range of just under 1,000 miles to create an image of itself as a hegemon in Asia, Thomas said.
China "will not return to minor power status," Cropsey warned even if its defense spending slips.
O'Rourke said that he expected China "to continue putting pressure on its neighbors" short of war in the East China and South China Seas to get its way in the region.
Earlier Andrew Erickson, an associate professor at the Naval War College, said that moves by China such as creating an air identification zone over islands also claimed by Japan and its coast guard's probes of islands claimed by the Philippines were examples of it "trying to establish a zone of exceptionalism" that was "not in concert with international law."
The United States was sending mixed signals to China and its own allies in its response to China's newly established air defense identification zone — flying B-52s through the area without prior notification but warning American commercial carriers to alert China of their presence. The witnesses said Japan is not asking its commercial carriers to take that step.
Cropsey said what complicates matters now and into the future is "The United States has no strategy to deal with the most populous nation in the world," one that could have a fleet of more than 313 ships [including 60 submarines] in the late 2020s. That time might also see the United States fleet fall from 306 ships to as low as 250, O'Rourke said.
"You have the option of examining the classified war plans and decide if they reflect a strategy for conducting an upper-level war," O'Rourke said at one point. "For situations short of war, it is not clear to me we have a strategy for that."
To check this growth, the United States "must present China with a multitude of challenges," Thomas said — from Virginia-class submarines to the electro-magnetic rail gun and directed laser energy weapons.
O'Rourke said the Navy needs "more investment in unmanned air vehicles [launched from surface vessels and submarines with extended reach] and underwater unmanned vehicles" of different sizes and capabilities.
Now and in the near future, Thomas said fleet logistics need to be addressed particularly as forward presence is increasingly employed. "We have got to find a way to reload our submarines" without having them return for new payloads and to maximize stealth.
O'Rourke added that these advances would also apply to countering and deterring Iran and "other nations that are rising in their military capability" as well as China.
It also means strengthening allies in the region and meeting existing treaty commitments, the witnesses said.
Turning again to the immediate future, Thomas said, "China's increasing reliance on nationalism, almost as a replacement for Communist ideology, is cause for concern."