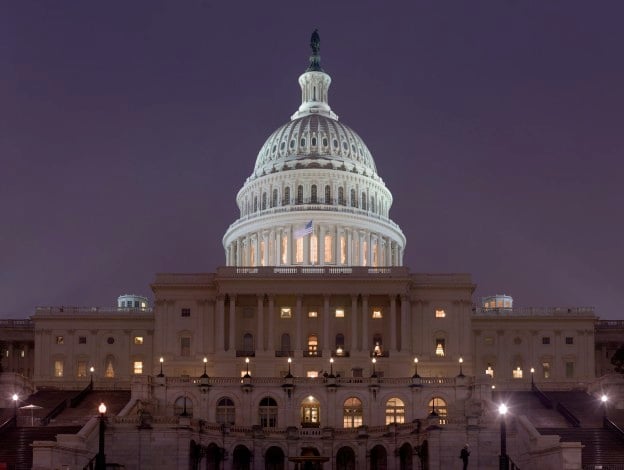 Saying "we're making it harder and harder for good people to serve in the system," the vice chairman of the House Armed Services Committee said Monday that for "roughly the next two years" the panel will focus on how to overhaul the acquisition process in all its hearings, including personnel policies limiting program managers to relatively short periods of service in their positions.
Rep. William "Mac" Thornberry (R-Texas), speaking at the Center for Strategic and International Studies in Washington on Monday, said the committee will be seeking answers to question such as: "What does the system encourage you to do? [It tells you to] spend all the money you have before the end of the year or you get less next year."
As the services and Congress are doing with cyber, "we have to adjust our policies accordingly" in terms of length of time on the job and pay.
Thornberry said that in this effort he has the support not only of the committee's chairman, Rep. Howard "Buck" McKeon (R-Calif.), and ranking member, Rep. Adam Smith (D-Wash.), but their counterparts in the Senate. He termed it the latest attempt at "not micromanaging, but accountability" in the acquisition process and a way to cut organizational bloat.
Acknowledging that "Congress has contributed to this problem" of micromanagement, pet projects, et al, "we need to thin [Title 10] out" and scrape away the "barnacles" of regulation where needed.
He cited Adm. Hyman Rickover's insistence that it was more important to have "doers" who are more empowered to complete the mission rather than "checkers" overseeing the process.
Thornberry said that hearings will not be solely on fixing blame for cost overruns, schedule delays, and "requirements creep" in shipbuilding and aircraft manufacture, but also looking for examples of successful acquisition programs that could serve as models to the rest of the Department of Defense. He endorsed former Defense Secretary Robert Gates' proposal to look for the 70 to 80 percent solutions in designing and buying weapons, not only to resist rising requirements and later higher costs, but as a means of fielding good equipment faster as was done in the Afghanistan and Iraq wars.
"Today, there is no room for error. . . . The pace of technology is going faster and faster and the difficulty of catching up when you fall behind is increasing."
"We don't really punish contractors who don't do a good job," nor reward the ones who do a good job, even in a time where the defense industrial base has shrunk to six large firms from 25 just two decades ago, he said.
Over the years, Thornberry said, it has "become harder and harder to do business with DOD" and the federal government generally. Ten percent of the federal budget—or $360 billion—was spent last year on defense contracts for services and good. Yet "fewer want to do business with it" because of the long delays in the process, more and more bid protests in a time of tight defense budgets for the foreseeable future, while at the same time "other countries are not sitting still."