Adm. John C. Harvey Jr., the outgoing commander of U.S. Fleet Forces, sent the following message to U.S. Navy surface forces commanders Sept. 1, 2012. The email was presented as a parting message before his retirement on Sept. 14, 2012. The message and subsequent attachments were addressed to flag officers in leadership roles in the U.S. Navy's surface community.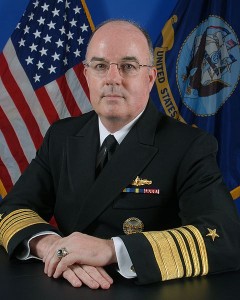 Fellow Surface Warfare Flag Officers,
I'm communicating with you today in my capacity as the senior Surface Warfare Officer on active duty, otherwise known as "the Old Salt," who is soon to retire and who, upon retirement, will relinquish that status and the honorific that accompanies it to VADM Terry Blake. This e-mail is my first "Old Salt-gram" to you, the leaders of our community, and it will be my only one.
Having had the great privilege of serving as a SWO for many years in a wide array of duties, the last 12 years as a Flag officer, I've watched our community grow and develop in both capability and professionalism across the wide array of mission sets for which we are responsible. And while there is certainly a great deal that is very positive for us to focus on, from the quality and performance of our ships to the quality and performance of our Sailors, there is a significant issue I want to discuss with you because of the painful lessons-learned we've accumulated over the years and the potential implications for the surface force if we don't take those lessons-learned to heart.