What began with 250 American Marines and sailors at Australia's "Top End" 12 years ago has grown into a Marine air-ground task force of 2,500 that spends its seven-month rotation spread across Australia and the western Pacific.
As U.S.-Australia military relations have grown closer, Marine Rotational Force-Darwin's focus has evolved, too. Lately it's helping refine operational concepts – like Expeditionary Air Base Operations it conducted last year – the Marine Corps needs to have a more agile, lethal force positioned to win in the future fight, as outlined in its Force Design 2030 modernization strategy.
This year's Marine Rotational Force-Darwin "is at the cutting edge of Force Design 2030," said Col. Brendan Sullivan, the MRF-Darwin commander and regimental commander of 1st Marines, 1st Marine Division from Camp Pendleton, Calif.
"We are actually realizing Force Design 2030 capabilities right now in a forward-deployed unit west of the international date line," he said.
Sullivan spoke with USNI News by phone last week from Royal Australian Air Force Base Scherger, a remote airfield in northeastern Australia used as MRF-D's forward base during Talisman Sabre '23, a large multinational training exercise that wrapped up Aug. 4.
"MRF-D is a combat-credible, standing-force MAGTF. Just like all MAGTFs, we're able to operate across the broad spectrum, from humanitarian on one end to cutting-edge, all-domain operations on the other," he said.
Before they deployed to Australia, the forces trained as a "full-spectrum" MAGTF, "a really substantial change" from prior rotations, Sullivan said. That means it will work through concepts like communications, sensors and logistics critical to a future force embroiled in an island fight or thwarting peer threats.
"We're at a competition phase here," he said, "and it's important that we use this time as best as we can to strengthen our posture and develop capability as much as possible to really get after Force Design. In doing so, we're going to build deterrence, we're going to demonstrate capability and we're going to reinforce deterrence."
One of the first major training events came during Southern Jackaroo '23, a month-long joint exercise held June 19 to July 15 with Australian Defense Force units and the Japanese Ground Self-Defense Force at Townsville field training area in northeast Queensland. The exercise, geared to small-unit tactics and operations, put 2,800 participants through the paces together in a communications-degraded environment, according to the Marine Corps.
"We were able to train alongside the JGSDF and work alongside ADF brigades," Sullivan said, with opportunities to explore "sensor-to-shooter innovation at the company level" and employ small unmanned aerial systems to support "an opportunity-based kill chain."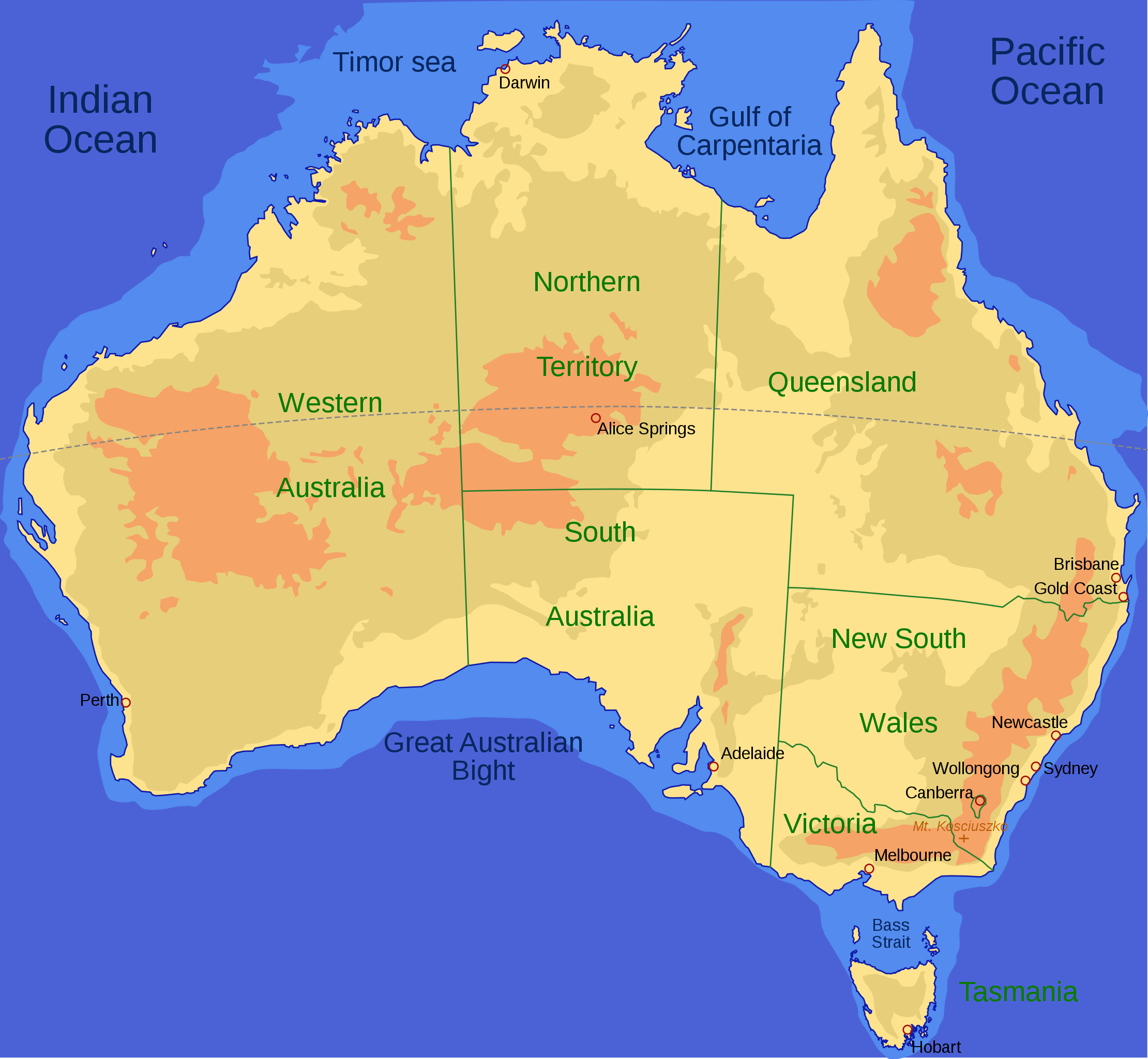 Last month, during Talisman Sabre, Sullivan said the MAGTF was "operating across a hub-and-spoke network that stretches over 1,400 nautical miles. We are operating over incredibly long lines of communication."
"We are practicing at the end of that, seizing key terrain and exercising key terrain, and then exercising all-domain command and control," he continued. "We are leveraging and feeding joint and maritime 'sensor-and-effector' networks, (and) that's enabling us… to execute fires and sea control activities."
"It's important," he added, "and we need to move our with a sense of urgency to ensure we are making the best use of our time here."
They're not doing it alone. During its annual April-to-October rotation, MRF-Darwin will work with the ADF, which is also modernizing its ground, air and maritime forces with security interests across the broader Indo-Pacific in mind.
"As we're moving out and leveraging training opportunities like Talisman Sabre… to get after, in very specific and detailed ways, elements of force design," Sullivan said, "a lot of our ADF partners up here are kind of going through the same thing, as they are orienting on guidance of their recent Defence Strategic Review," which the Australian government released in April.
"It's generating a lot of momentum, a lot of overlap in mutual support between us and our ADF partners," he added.
Expanding the reach
This year, Talisman Sabre stretched MRF-Darwin's operational reach across northern Australia from its hub at Robertson Barracks, the Royal Australian Army base near Darwin.
"We were able to project far out of Darwin out of a 'hub, spoke and node' chain that extended (1,600) miles, all the way from the northwestern corner of the Northern Territories at Timber Creek all the way around to the central Queensland coast," Sullivan said.
"Working over those distances and the mobility challenge has been just incredibly valuable training," Sullivan added. "We're operating in an incredibly robust joint combined environment, which gives us a whole bunch of resources to solve problems," he said, adding that moving troops and equipment over large distances"allows us to really get creative."
This year's MRF-Darwin rotation includes 10 MV-22B Osprey aircraft from Marine Medium Tiltrotor Squadron 363 based at Kaneohe Bay, Hawaii and a detachment of four UH-1Y Venom Hueys and four AH-1Z Viper Cobras from Camp Pendleton-based Marine Light Attack Helicopter Squadron 367. A two-plane KC-130J Hercules detachment from Marine Aerial Refueler Transport Squadron 352 from Miramar Marine Corps Air Station, Calif., also joined MRF-Darwin for Talisman Sabre.
For the exercise, MRF-D's forward headquarters and large slices of its ground, air and logistics support deployed by air or by roads from Darwin to RAAF Base Scherger via the port at Weipa.
"As we deployed the force, we did it in the manner that embraces the challenges of deploying a force in a littoral environment, meaning you can't use roads," Sullivan said. "So we used a lot of air. We used MV-22, we used C-130 and we also used (expeditionary fast transport) USNS Millinocket (T-EPF-3)… That was critical in moving a lot of our cargo from Darwin up here" to Scherger, a distance of about 700 miles as the gulls fly, on the Cape York peninsula that juts from northern Queensland.
For this rotation, a detachment from Miramar-based Marine Air Control Group 38 staffs a Multi-function Air Operations Center (MAOC) that provides a critical command-and-control node for all operations.
"They are really a conduit to the all-domain, joint and combined picture, and serve as a conduit for us (not only) to feed the all-domain and combined joint sensing and effective enterprise but also pull those joint and combined effects… and meet our needs in a maritime fires context," Sullivan said. The MAOC "is a real game-changer for us."
They established the Sensor Expeditionary Advanced Base, with the AN/TPS-80 Ground/Air Task Oriented Radar (G/ATOR), in Timber Creek, a rugged training area several hundred miles south of Darwin. There, "they're doing sector air defense and air control activities," he said. From Base Scherger, "we launched the Fires EAB to the forward node" south of Townsville, a city on the Coral Sea.
The forces include a meteorological section and a Marine wing support section, which enables the MAGTF to run several FARPs, or forward arming and refueling points. The FARPS let the MAGTF support multiple aircraft "at the same time, which is a critical capability for the future fight," Sullivan added.
MRF-Darwin forces also integrated with Royal Australian Navy P-8A Poseidon maritime patrol aircraft for maritime fires, Sullivan said, and "we are integrating Australian space effects folks into our maritime fires events in order to enhance the lethality of our MAGTF. It's just a rare training opportunity that's bringing a lot of resources in one place and really mimics what the real operating environment will look like… (and) produces a superb and uniquely robust training environment."
Shrinking the supply chain
With Logistical support from ADF units and MRF-Darwin's Combat Logistics Battalion 1,MRF-Darwin conducted simultaneous operations across 1,600 miles during Talisman Sabre.
"There's so much joint and combined resources around, it presents opportunities to solve that problem… in a very dynamic manner," Sullivan said. The exercise focused on "logistics interoperability, supply chain interoperability and command and control interoperability… (and) figuring out ways to get our informational systems to talk and to work and find ways to share information."
For example, the Marines were able to tap the ADF's supply chains rather than waiting for a repair part to arrive from the U.S. for, say, an M777 lightweight towed howitzer.
Getting medical supplies from ADF's sources also "ensure(s) that our Role 2 (surgical) capability is fully stocked and resupplied in a very fast manner," he added. Company-level medical treatment capability, which includes two trauma surgeons, "buys us the ability to treat significant injuries for a period of time," Sullivan said. "It's a vital capability to have if you're operating inside an adversary's weapon engagement zone."
Laying the groundwork
MRF-Darwin's ground element is anchored by 3rd Battalion, 1st Marines, reinforced with detachments including an M777 artillery battery and a platoon of combat engineers. The battery isn't yet equipped with launchers for the anti-ship naval strike missile with the Navy Marine Expeditionary Ship Interdiction System the service plans for its Marine littoral regiments to counter waterway access threats.
"We are playing a scenario that the battery is simulating NMESIS," Sullivan said, using Joint Light Tactical Vehicles whose chassis will carry the launchers as a surrogate. "We're simulating the heavy logistics requirement… (and) forcing ourselves to do the hard work" in moving the NMESIS platforms.
As Talisman Sabre wrapped up, half of MRF-Darwin's forces geared up for other training events, including the Indo-Pacific Endeavor exercise. Four of its MV-22B Ospreys and a reinforced rifle platoon will embark on the Royal Australian Navy's big-deck amphibious ship HMAS Canberra for the multinational amphibious exercise, slated to run Aug. 15 to Aug. 31. "They'll sail north from Darwin and conduct vertical assault and amphibious operations throughout the Philippines archipelago," Sullivan said.
Other American Marines will join the Australian Army's 1st Brigade in force-on-force training during exercise Predator's Run, which goes Aug. 21 to Sept. 8 near Darwin, said 1st Lt. Lamar Ramarro, a MRF-Darwin spokesman. That event will be the culminating exercise as the unit becomes a littoral combat brigade.
Other planned exercises include exercise Hari'i Hamutuk in Timor Leste, a bilateral aviation exercise in Papua New Guinea, and Super Garuda Shield, an annual ground combat exercise in Indonesia.
"We are very, very busy out here," said Sullivan. "We've got a lot going on and we're getting a lot done."