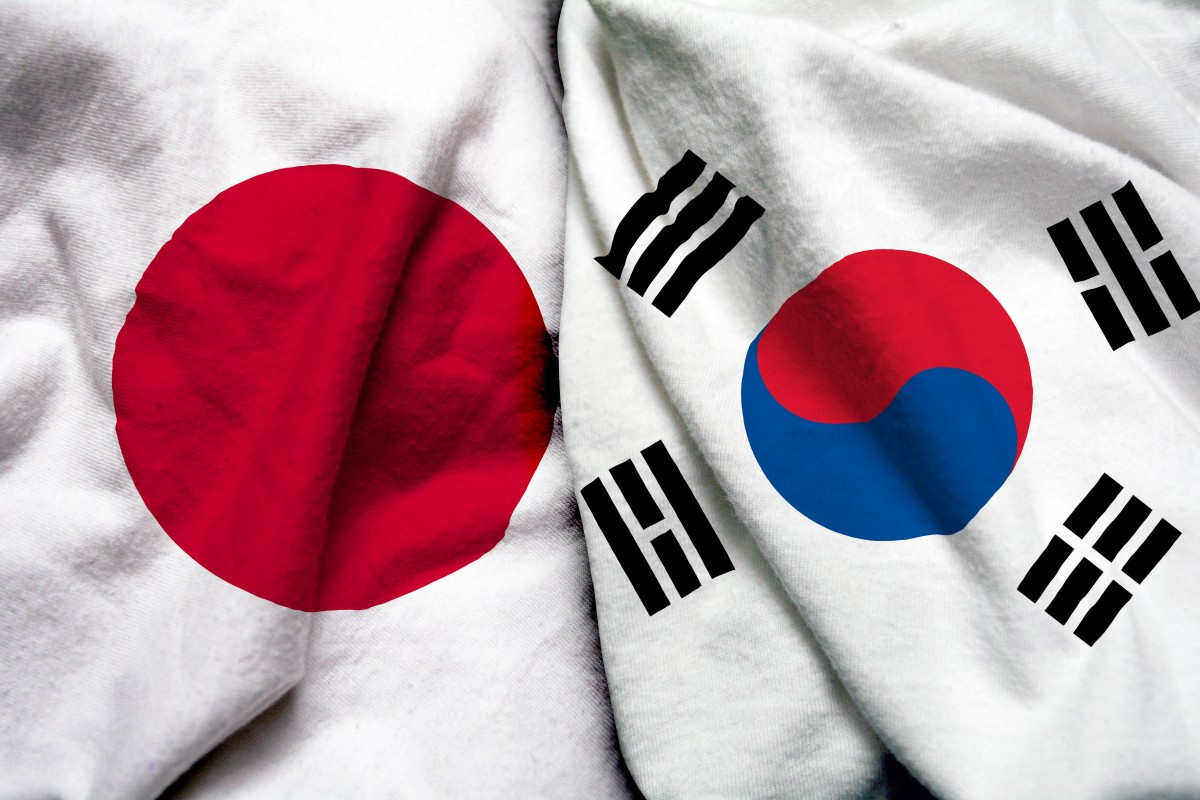 The South Korean government's intent to end an intelligence-sharing agreement with Japan is more than a slight toward its neighbor, but a blow to U.S. efforts at monitoring North Korean activities and countering Chinese influence, experts say.
South Korea announced Thursday it doesn't plan to renew the General Security of Military Information Agree (GSOMIA) with Japan and the U.S., the latest escalation in a brewing diplomatic spat between Seoul and Tokyo.
The announcement from South Korea's Moon Jae-in administration follows moves by each side remove the other from preferential trade agreements. However, the move will likely harm much more than the easy exchange of North Korea missile intelligence, wrote Victor Cha, a senior advisor and the Korea Chair at the Center for Strategic and International Studies (CSIS).
"No policy action of this type takes place in a vacuum. This development is beneficial to countries opposed to the U.S. alliance system including North Korea, China, and Russia," Cha wrote.
"The Department of Defense expresses our strong concern and disappointment that the Moon Administration has withheld its renewal of the Republic of Korea's General Security of Military Information Agreement with Japan. We strongly believe that the integrity of our mutual defense and security ties must persist despite frictions in other areas of the ROK-Japan relationship. We'll continue to pursue bilateral and trilateral defense and security cooperation where possible with Japan and the ROK," said a statement from Army Lt. Col. Dave Eastburn, a Pentagon spokesman.
Relations between the two nations have been frosty for decades, dating back Japan's colonization of Korea following the Russo-Japanese war. The current flare-up is related to a December incident when Japan claimed a South Korean warship locked its fire-control radar onto a Japanese maritime patrol aircraft. Korea countered the Japanese aircraft first buzzed the warship, according to a paper by Patrick Buchan, the director of the U.S. Alliances Project and a fellow for Indo-Pacific Security at CSIS, and Ben Rimland, a research associate at CSIS.
Buchan and Rimland suggest one of the likely paths to bring the two nations closer together involves increased military interactions between nations.
"Military-military cooperation, particularly between the two navies, has seen the U.S. leverage its role as senior alliance partner to offer a neutral practice ground for both nations," Buchan and Rimland wrote.
In the past, the U.S. Navy has helped foster better communication and cooperation between all three nations. The 2016 Pacific Dragon exercise an example of all three navies working together. The exercise included coordinated live ballistic missile tracking event designed to test each nation's Aegis Ballistic Missile Defense System capabilities, according to a Navy statement.
"The stakes could not be higher for the United States," Buchan and Rimland write. "With President Trump's on-again, off-again nuclear diplomacy with North Korea again taking off, and further Chinese moves to demonstrate a claim to hegemony in East Asia, maintaining a united front among allies is critical."