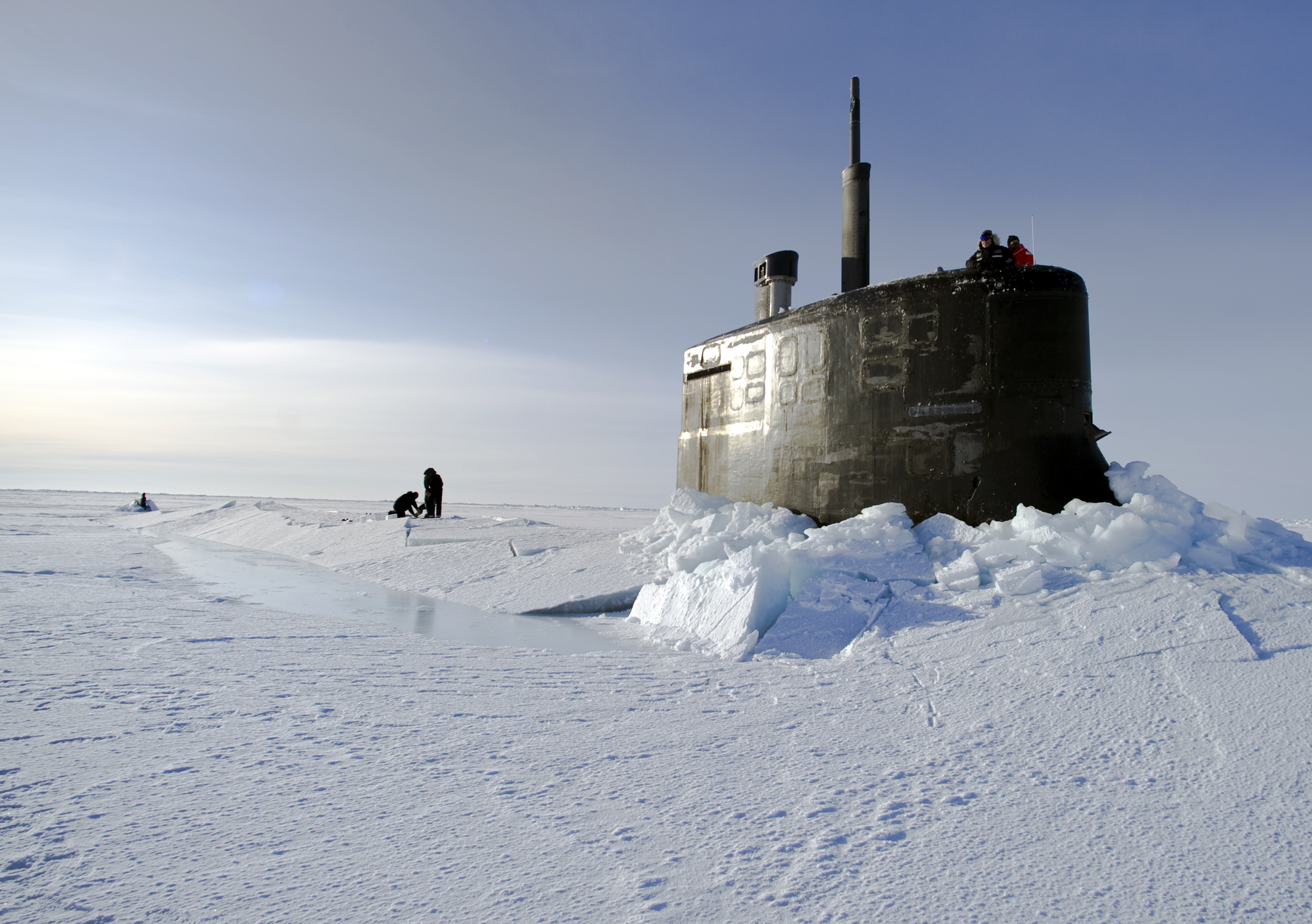 WASHINGTON, D.C. – The Navy may follow up October's carrier strike group operations in the Arctic with another foray into the icy High North, with leadership considering sending a group of ships into a trans-Arctic shipping lane this summer, the Navy secretary said.
Much has been made of potential Arctic shipping lanes opening up as ice melts and more areas become navigable. An expected uptick in commercial shipping and tourism in the Arctic region has put some urgency on the U.S. Coast Guard's plans to build a fleet of icebreakers, as well as the Navy's interest in having a more visible presence in the region.
Navy Secretary Richard V. Spencer said this morning at a Center for a New American Security event that the Navy has been in the Arctic regularly since the 1960s, but most of that presence has been with submarines or patrol aircraft rather than with warships on the sea.
With three potential trans-Arctic routes potentially opening up, he said, the Navy's discussion about Arctic presence has changed dramatically in the past two years.
"As an example, this summer, the [chief of naval operations] and I have talked about having some ships make the transit in the Arctic. It's going to be a multi-service task – I think you'll see the Coast Guard involved. We're just fleshing it out right now. But what is the purpose of that? We have to learn what it's like to operate in that environment," he said.
Spencer said the Ticonderoga-class cruisers were the last class of Navy ships to be designed with steam systems to remove ice from the ship, and that newer classes are not ice-hardened or equipped with systems to remove ice.
When the Harry S. Truman Carrier Strike Group operated north of the Arctic Circle for several weeks this fall, the carrier itself handled the environment well, but its smaller escort ships and the supply ships the carrier relied on had a tougher time in the high sea states and icy waters. Similarly, when the Iwo Jima Amphibious Ready Group sailed from Iceland to Norway in October, the larger amphibious assault ship made the journey safely, but the smaller dock landing ship was damaged in heavy seas and had to turn back.
Though the Navy is currently capable of meeting the Joint Staff's requirements for Arctic operations, Spencer said, "is that requirement a full requirement? I think we can do more. We're starting to do more in the Navy as we flesh it out."
"A strategic port up in the Bering [Sea] area is being explored, but that would be a whole-of-government approach: that would be Coast Guard, Navy and [Department of] Commerce in that regard. But it's an area we have to focus on, most definitely," the secretary continued.
"You're hearing more and more conversations; I think [Alaska senators Lisa Murkowski and Dan Sullivan] talk about it being our northern border, which is true."
Noting increased Russian activity in the Arctic region in the name of search and rescue capability, Spencer joked that "I guess we should be up there looking for search and rescue too."
"I say that tongue-in-cheek, but no, freedom of navigation should be plied up there. We're going to try to do it," he said. "We're going to learn our way."