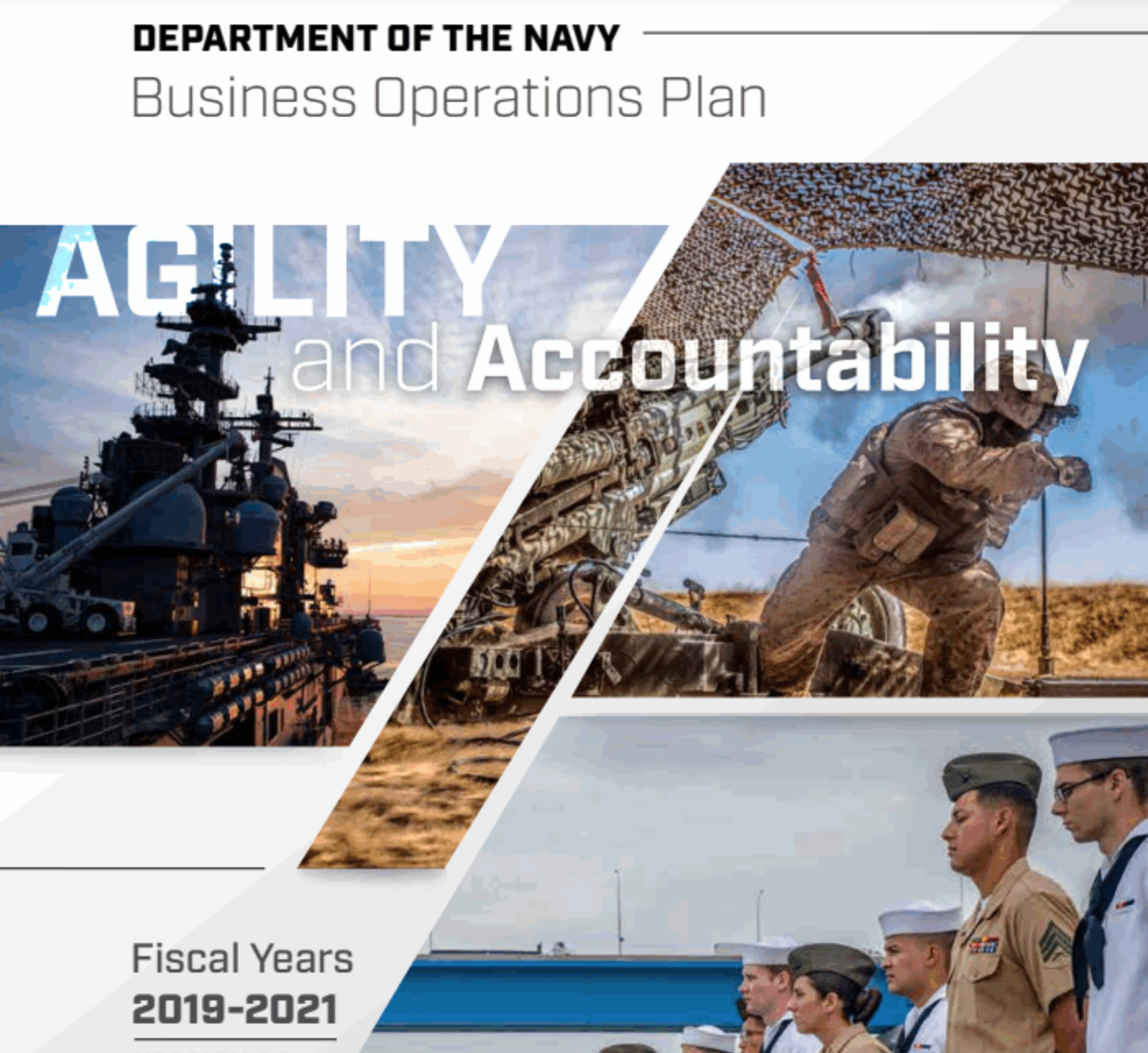 The Department of the Navy released a new Business Operations Plan Wednesday, designed to align the department with the National Defense Strategy and to set the tone for how the Navy and Marine Corps function for the next four years.
The plan focuses on three lines of effort – rebuilding readiness, strengthening alliances with allies, and reforming how the department operates.
"If we can execute this plan, the end result is a more agile and accountable entity," Thomas Modly, Undersecretary of the Navy, said during a media call Wednesday.
The Navy and Marine Corps leadership are expected to develop plans addressing these lines of efforts fast, with targets for many action items set for the first half of 2019. A series of oversight boards will monitor the progress.
The department considers reforming business practices as a means of increasing the affordability of programs. The plan focuses on reducing redundancies in the Navy and Marine Corps operations and creating a less centralized decision-making process by delegating authority away from Pentagon leadership.
An enterprise-wide audit, due in the middle of next month, Modly said, will help the department identify areas to streamline or cut.
Regarding readiness, the plan focusses on improving shipyard operations and strengthening industrial base by increasing the use of multi-year contracts as a way to encourage more defense industry companies to bid on projects.
The plan focuses on ethics training, including providing detailed ethical guidance to sailors and Marines. The department is to quickly identify and resolve possible conflicts of interest.
The Navy and Marine Corps will continue working with allies and partners around the globe, including increasing the interoperability between with other forces, performing joint operations and security exercises
The plan is not intended to be static, Modly said. Status reports are due every quarter, with updates to the plan expected in six months. A revamped version is due in about a year, around the start of Fiscal Year 2020.
"This is putting a stake in the ground and improving the plan over time," Modly said.