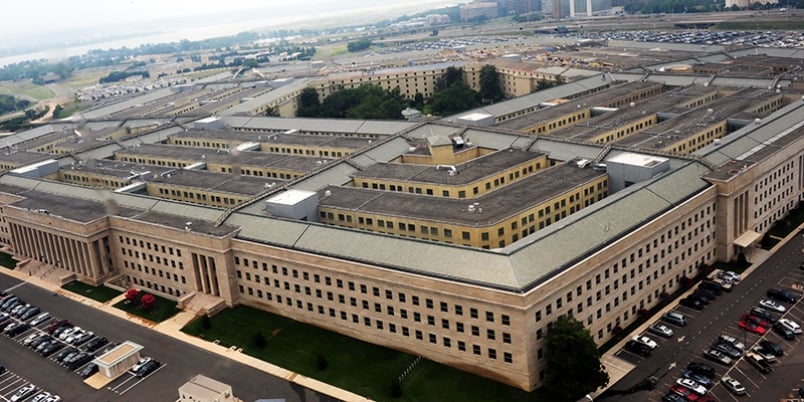 Defense industry leaders expect Fiscal Year 2019 – which starts Oct. 1 – to be the crest of the current defense spending cycle, with many insiders expecting a downward slide to a funding trough to start as early as FY 2020.
Since World War II, defense spending has gone in cycles, with stretches of year-over-year funding increases only lasting a couple of years before Congress slows down the flow of cash, Todd Harrison, the director of budget analysis at the Center for Strategic and International Studies, told USNI News this week.
"The one thing you can count on is it won't continue indefinitely," Harrison said.
Harrison told USNI News that all signs point to prolonged FY 2020 budget approval process, which could drag on for 12 to 18 months.
Historically, when budgets are delayed, Congress passes continuing resolutions, which freeze spending to the previous year's level. But, there's a huge caveat heading into FY 2020 – the Budget Control Act of 2011, which capped federal spending for 10 years, was never repealed.
"The budget caps would go into effect in January 2020," Harrison said. "We'd be back to a sequester" if FY 2019 spending levels were allowed to go into effect at the beginning of FY 2020.
Without congressional action, the decrease in defense funding would be dramatic. The base Department of Defense budget would drop to $549 billion in FY 2020 and $564 billion in FY 2021, according to a July 2018 report by the Congressional Research Service. The FY 2019 defense budget, recently signed into law, set spending at $717 billion.
The defense industry knows what a looming congressional budget fight could do to the Pentagon's current high levels of spending. Executives are preparing Wall Street analysts for what likely lays ahead: Congress reducing the cash flow to the Pentagon and what that will mean to corporate bottom lines.
During second-quarter earnings conference calls earlier this month, some chief executives hinted defense industry is preparing for the downward federal spending trend to start in a year.
USNI News previously reported that Mike Petters, chief executive of Huntington Ingalls Industries, told analysts, "this is the most exciting time I've seen in shipbuilding in 30 years."
He listed a host of Navy contracts awarded to HII and reported second-quarter revenues of $2 billion, an increase of 7 percent from a year earlier and a big part of why HII reported total revenue growth of 8 percent from a year earlier. Petters also detailed a few major projects the company was bidding on.
Yet during the same call, when asked by analysts about the future, Petters suggested HII expects the Pentagon spending to soon decrease and reaffirmed a previous prediction of 3 percent revenue growth for the next several years.
"Yes, we've had a couple of good quarters, but we're comfortable with our 3 percent estimate over a longer timeframe," Petters said.
Bruce Tanner, the chief financial officer of Lockheed Martin, similarly hinted to analysts the company expects Pentagon spending will soon slow down. Answering an analyst's question, Tanner said Lockheed Martin's recent string of successes winning government contracts was at the upper end of what should be expected. He warned analysts not to interpret the recent Pentagon spending trend as being long-lasting.
"This is not a pull forward; this is an upper for both to 2018 and future years as well," Tanner said about the rate and size of recent contract awards.
Meanwhile, leaders at BWX Technologies, a supplier of nuclear propulsion equipment and missile launch tubes to Navy aircraft carrier and submarine builders, are hedging their bets on what to expect in terms from future contracts.
When discussing second-quarter results with analysts, Rex Geveden, chief executive of BWX, said the company's current $150 million capital expenditures plan – money it is reinvesting in its production capabilities – is based on the Navy's current plan to build two Virginia-class submarines each year.
When considering proposed additional Virginia-class submarine building and a proposed increase in Ford-class carrier production, he said funding has yet to be appropriated and contracts have not been awarded. BWX isn't ready yet to include these projects in its capital expenditures plans.
"What we haven't capitalized and built into our operating plans and our capital plans are the upside things, such as the additional Virginias in 2022 and 2023, which would hit our books in 2020 and 2021 because of long-lead nature of the equipment that we supply," Geveden said.