This post has been updated to correct the age of Vice Adm. Doyle. He was one month shy of his 93rd birthday when he died.
Retired Vice Adm. James H. Doyle Jr., whose 34 years of commissioned service culminated with his work developing and fielding cruisers and destroyers with the Aegis Combat System and associated systems, died on Feb. 23. He was 92.
Doyle – the son of Vice Adm. James H. Doyle, who earned honors as commander of amphibious forces during the Korean War – graduated from the Naval Academy in June 1946 with the war-accelerated class of 1947.
He served at sea on cruiser USS Chicago (CA-136), destroyer USS John W. Thomason (DD-760) and minesweeper USS Bulwark (MSO-425), and then commanded coastal minesweeper USS Ruff (MSC(O)-54) and minesweeper USS Redstart (MSF-378). After a tour of duty with the Judge Advocate General, Doyle served as executive officer of destroyer leader USS John S. McCain (DL-3) in the western Pacific and then commanding officer of destroyer USS John R. Craig (DD-885) during operations off Vietnam.
Following completion of nuclear power training, he served as executive officer of heavy cruiser USS Newport News (CA-148) and then commanded nuclear cruiser USS Bainbridge (CGN-25), during which time he deployed again off Vietnam and was involved in the search for survivors of the deadly fire that ravaged USS Enterprise (CVN-65).
His performance at sea earned him two Legion of Merits and a Bronze Star, as well as selection for flag rank.
His flag officer assignments included chief of the International Negotiations Division on the Joint Chiefs of Staff, which afforded him the opportunity to be involved in the SALT I nuclear arms reduction negotiations and serve as the JCS representative to the Law of the Sea Conference.
Doyle then returned to sea as commander of Cruiser-Destroyer Group 12 and commander of Attack Carrier Striking Group Two aboard the USS Forrestal (CV-59) deployed in the Mediterranean. He commanded U.S. 3rd Fleet from 1974 to 1975.
In his final assignment as Deputy Chief of Naval Operations for Surface Warfare from 1975 until his retirement in 1980, Adm. Doyle played an influential role in the development and fielding of Aegis warships, the Tomahawk missile, the Vertical Launching System and gas turbine propulsion, all of which are crucial components of today's Navy.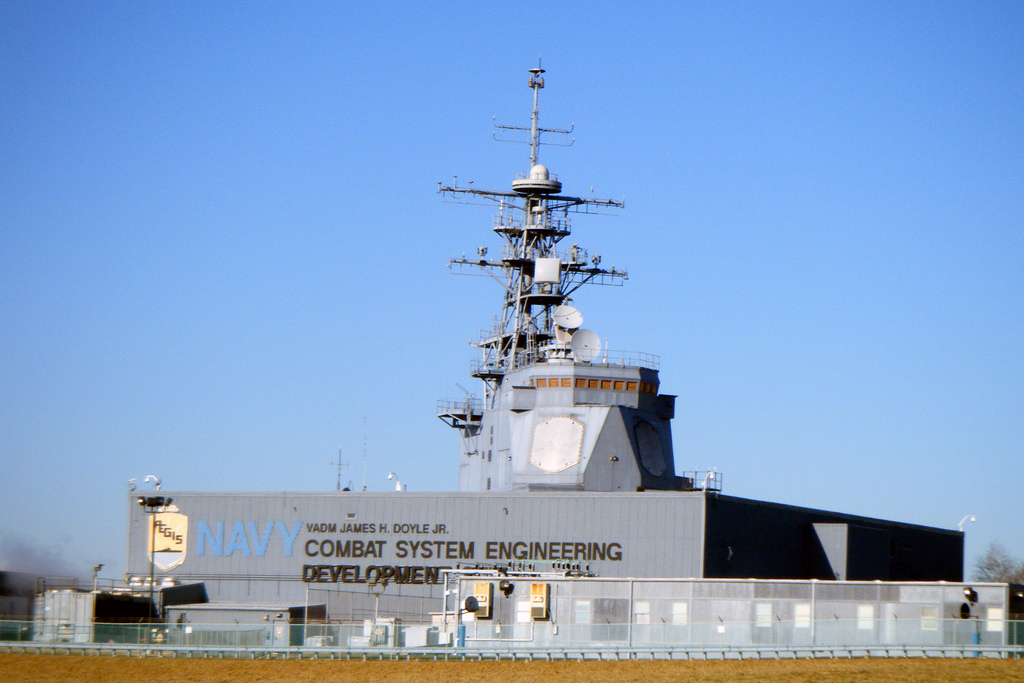 For his later service, he was awarded two Distinguished Service Medals. As an ongoing tribute to his work and legacy, the Aegis development site in New Jersey was named the VADM James H. Doyle Jr. Combat Systems Engineering Development Site in 2008, and a Navy acquisition award recently was named in his honor.
After retirement, he served as vice chairman of the Strike and Air Defense Division of the National Defense Industrial Association, and was an advisor to the Johns Hopkins Applied Physics Laboratory, the Naval War College and the Center for Oceans Law and Policy at the University of Virginia. He also taught International Law of the Sea at George Washington University's National Law Center from 1982 to 1989.