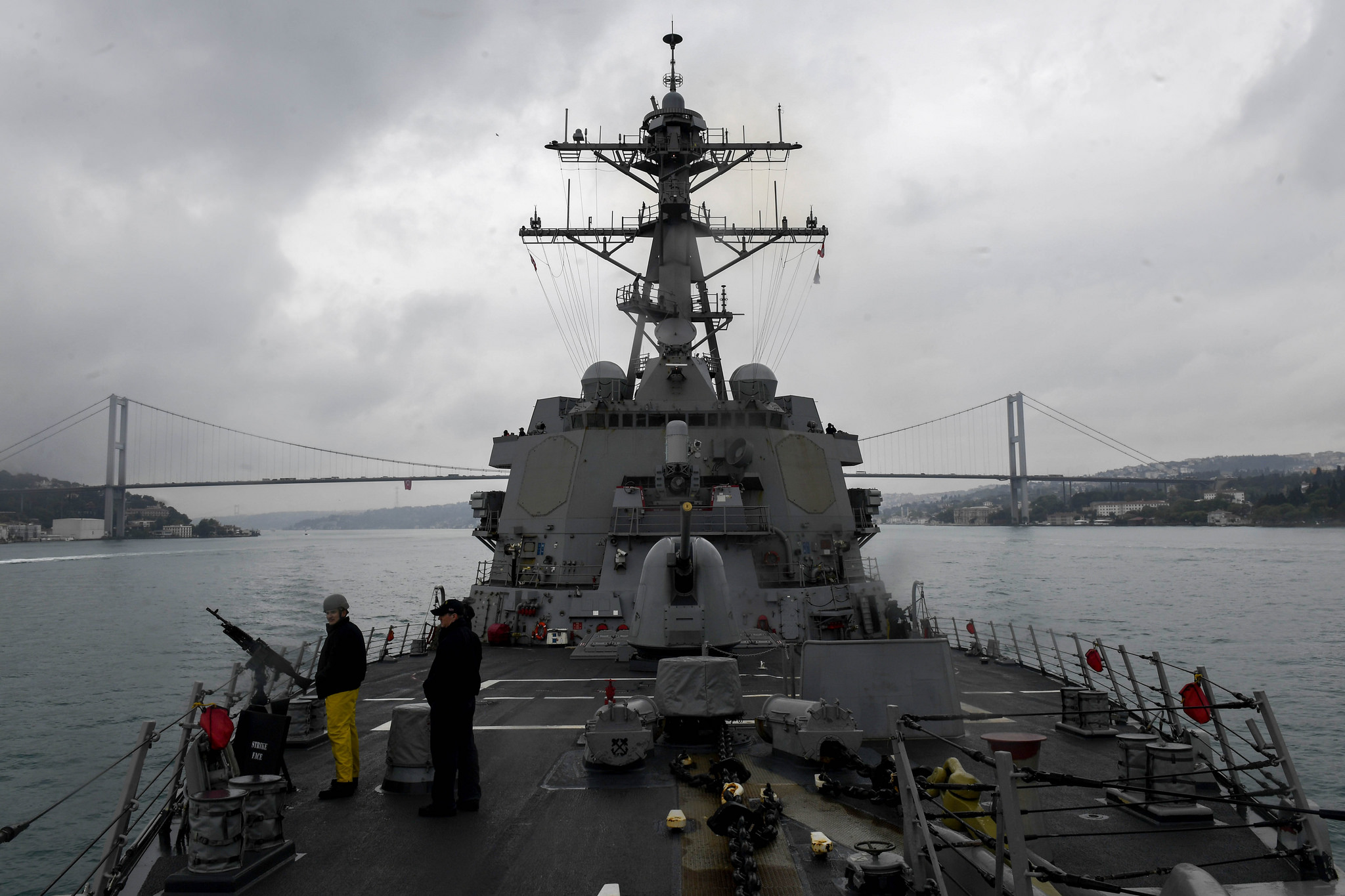 The guided missile destroyer USS Oscar Austin (DDG-79) left the Black Sea on Sunday after more than two weeks of operations in the region, according to Turkish ship spotters.
The Norfolk-based destroyer crossed the Bosphorus Strait into the Mediterranean Sea on Sunday to continue an independent deployment to Europe and the Middle East.
Arleigh-Burke class @USNavy destroyer USS Oscar Austin departs BlackSea after 16days & transits Mediterranean-bound Bosphorus @USNavyEurope pic.twitter.com/ieMryOz2zW

— Yörük Işık (@YorukIsik) May 21, 2017
Austin's mission is part of the stepped up NATO presence operations in the Black Sea since Russia seized Crimea from Ukraine in 2014.
U.S. 6th Fleet released little information on the deployment, however, Russian media reported that the ship docked in Bulgaria.
Previous to Oscar Austin, the last U.S. ship in the Black Sea was the amphibious warship was USS Carter Hall (LSD-50). The ship was embarked with Marines from the 24th Marine Expeditionary Unit that exercised with Romanian military forces as part of bilateral Spring Strom 2017 exercises.
Previous to Carter Hall, the destroyer USS Porter (DDG-78) had operated in the Black Sea and was buzzed by Russian fighters during its time in the region.