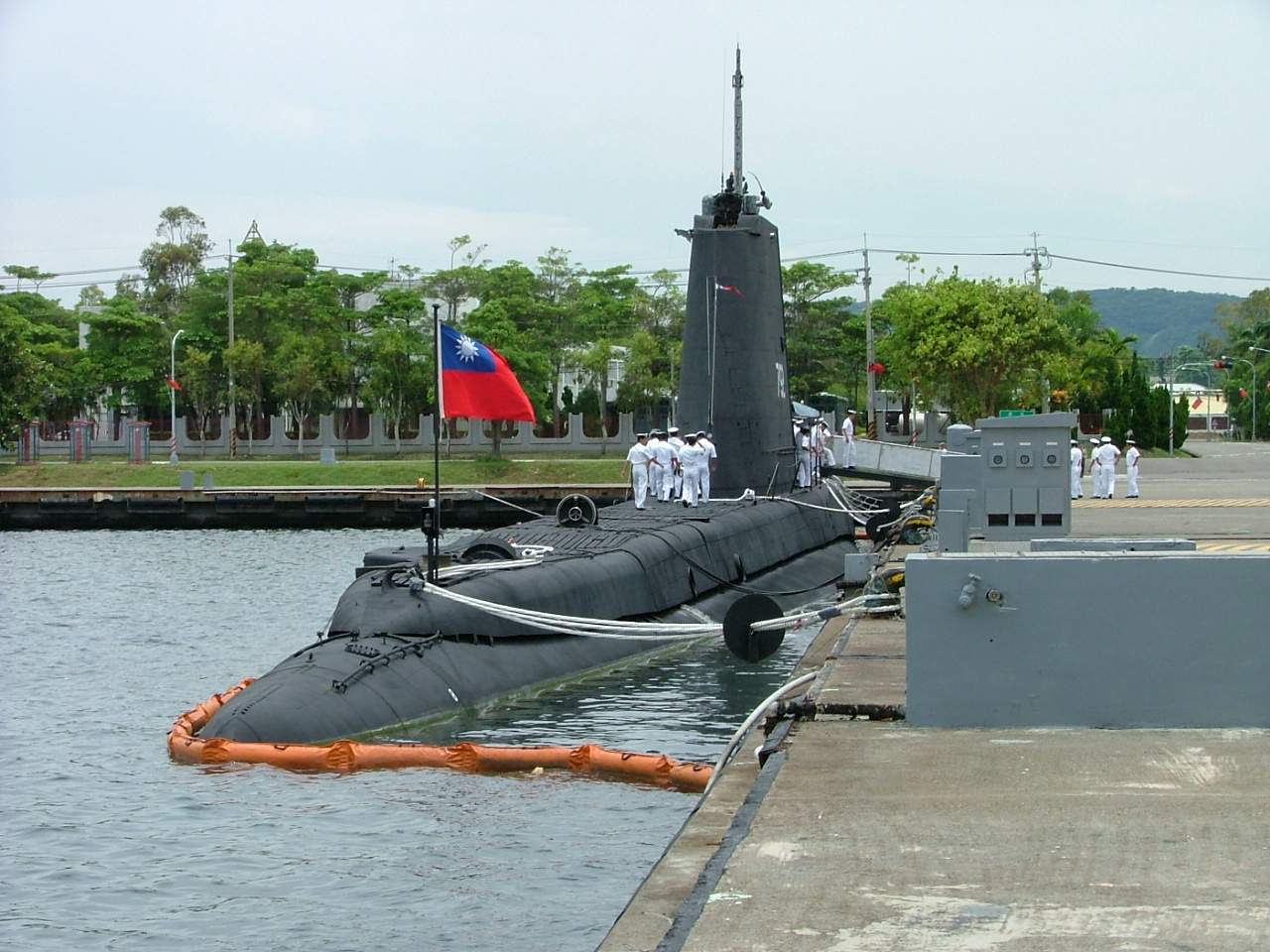 The president of Taiwan announced the start of a domestic submarine program in a Tuesday ceremony, according to local press reports.
President Tsai Ing-wen made the announcement at a Republic of China naval base and signed, "a procurement contract and memorandum of understanding on cooperation between local shipbuilder CSBC Corp., Taiwan, the navy, and the National Chung-Shan Institute of Science and Technology," according to Kyodo News.
In December, CSBC won an $80 million design contract for the first of a new class of domestic diesel-electric submarines (SSK) after the U.S. failed to make good on a 2001 George W. Bush administration promise to develop a conventional attack boat.
Additional attempts by Taipei to buy a conventional submarine from other countries have been thwarted by a litany of threats from China. Beijing takes a hard line at any country that supplies arms to what they consider their own territory. While the U.S. regularly sells arms to Taipei, the fear of any inadvertent submarine technology transfer to Beijing has caused the Pentagon to drag its feet on aiding the Taiwan SSK effort, USNI News understands.
"Strengthening underwater combat capabilities is most needed in Taiwan's defense," Tsai said during a tour of a submarine at the southern naval port of Zuoying, reported Voice of America.
"This is a problem everyone recognizes. We have been unable to solve this in the past. As commander of the armed forces, I am determined to solve this problem."
Taiwan's existing submarine force is badly dated and a modern attack boat is a key defense priority for RoC military that is built to repel an amphibious invasion from mainland China.
Military leaders have told Taiwan's Legislative Yuan they need four boats.
"At present, the navy's demand is submarines ranging from 1,200-3,000 tons," Vice Adm. Hsiao Wei-min with the Republic of China Navy said in 2015.
Currently, the RoC Navy fields two Dutch-built, 1980s vintage 2,600-ton Hai-lang-class SSKs and two World War II-era U.S. Guppy-class boats used for training.
Taiwan estimates the process will take ten years for the first attack boat to be ready – four for design, four for construction and two additional years of testing.