China's creation of military-relevant facilities on its newly-created islands in the South China Sea is a cause for concern for countries in Southeast Asia, and several of its investments in the Indian Ocean are raising more questions over the possibility of China's first dedicated naval support facility overseas.
As China expands its reach into the Indian Ocean and wraps up construction in Southeast Asia, the same sort of assets that built-up the seven Spratly features that China occupies into artificial islands may decamp for ports in the Indian Ocean, potentially strengthening China's logistics chain for its naval activities in what its strategists term the Far Seas.
Dredging up 'Pearls'
China's controversial island-building in the South China Sea — especially in the Spratlys — has been the subject of foreign speculation as well as international litigation since it began on an industrial scale more than 18 months ago.
While some foreign sources prematurely asserted that China was already establishing a "String of Pearls" composed of formal military "bases" across the Indian Ocean, China's extant reclamation efforts have instead constituted a step toward establishing militarily-relevant facilities in the South China Sea. China's construction work on the reefs in the Spratlys is by no means new, though; in 1988 the PLA had already started stationing troops in huts on bamboo poles in the island chain.
Rather than novelty, the main reasons that China's construction has only recently made headlines is because of both the sheer scale and speed at which it was executed and the implications it has for neighboring countries. China is also the first country in the area to turn fully submerged reefs into full-fledged man-made "islands," and is the only one to build at least one high-capacity 3,000 meter airstrip with a taxiway on a feature it controls. Such a runway has already been completed at Fiery Cross Reef, with another well underway on Subi Reef and yet another possibly emerging at Mischief Reef. The last is suggested by grading and tamping by bulldozers in two strips visible in satellite imagery of Mischief's northwest portion.
The speed at which China was able to create these islands owes itself completely to China's dredger development over the past decade, and the movements of several of China's largest dredgers have been tracked in the area. China's large self-propelled cutter-suction dredger (CSD) Tianjing was spotted at the Union Banks and Tizard Banks in 2013 and early 2014, then at Hughes Reef between 20 March and 3 April 2014 conducting land reclamation. The trailing suction hopper dredger (TSHD) Tiankai was also seen operating at Mischief Reef between 14 January and 16 February of this year, while the CSD Xinhaitun was identified in the same location from 24-28 February. According to a Sina.com report, China's dredgers were able to expand two different islands in the Spratlys to the point that they could support normal construction in the span of only three months, a concrete manifestation of China's large and rapid construction capacity. Both Tianjing and Tiankai are operated by China Communications Construction Company (CCCC) Tianjin, though their website makes no mention of any active projects in the South China Sea region. Pictures in an article on the New York Times website also show dozens of Chinese dredgers working simultaneously at Mischief Reef, demonstrating the sheer numbers China has deployed for feature augmentation.
The Pentagon has stated that although these sand castles are of limited military utility due to their smallness and vulnerability, they could be used to provide logistics support to maritime patrols or an air defense identification zone (ADIZ) in the long term. The idea of using these islands as a way to extend patrols fits China's larger "maritime rights" enforcement strategy in the South China Sea, whereby it prevents other countries from pursuing fishing, energy exploration, construction, or other activities in the area, regardless of whether other countries accept China's claims or not, thereby asserting effective control. This strategy already seems to be paying dividends for China. As Ding Zhile, Chairman of the Qionghai Tanmen Fisheries Association in Hainan province, relates, when fishermen previously went to the disputed Huangyan Island (Scarborough Shoal), they would always see fishermen from the Philippines, whereas now all they see are Chinese government vessels. Chinese fishermen now feel much safer fishing in disputed waters, Ding adds, as they know Chinese patrol boats are poised to intercede should they encounter trouble.
Beijing's assertiveness regarding its position in the South China Sea is thus far unwavering, even in the face of international litigation brought against it by Manila and increasing pressure from Washington. The United States has been conducting freedom of navigation exercises in the area in an attempt to ensure that China's "islands" do not interfere with innocent passage, though Chinese officials have taken the position that freedom of navigation does not extend to warships and planes in territorial waters. Flights near the islands have repeatedly been subject to warnings from China's navy that they are entering a military zone and should turn back, lending credibility to the possibility of China setting up an ADIZ in the area—as it did over much of the East China Sea in 2013. However, the recent sailing of several Chinese warships within 12 nautical miles of U.S. soil in the Aleutian Islands off Alaska presents a contradiction between China's words and its actions, and will make it harder for Beijing to object to U.S. naval ships operating closer to China's "islands" in the Spratlys.
China's island construction in the Spratlys is not quite finished, with recent photos of Subi Reef showing another 3,000m runway under construction, China's third on South China Sea features, along with several ships from China's large dredging fleet. However, this part of construction should wind down soon, with China shifting to fortification of islands thus built, and then these dredgers will leave to find work elsewhere. The question remains of where they might go once their Spratlys building is finished. While China's own domestic market is impressive, expected to reach between 5 and 7.5 billion cubic meters by sometime this year, the country's "Maritime Silk Road" program also has a heavy emphasis on port construction, channel dredging, and land reclamation. China's large construction capacity and new dredger technology will undoubtedly find itself useful along the Maritime Silk Road, expanding ports in the Indian Ocean Region (IOR) and beyond through investment both from the Chinese government and China's State-owned Enterprises (SOEs). This construction and expansion has raised the concern of other countries active in the region, notably India, leading to fears of the eventual implementation of some form of a "String of Pearls" network—however difficult and uncertain it might be for China to attempt this in practice.
China's Maritime Silk Road
China's Maritime Silk Road project, initially proposed by Xi Jinping in 2013, was initially pitched as a way to develop economic ties between ASEAN countries and China. It has expanded to also include countries in south Asia and possibly even east Africa. This policy envisions the investment in and building of large infrastructure projects along the historic Maritime Silk Road from Fujian province, through the Indian Ocean, and over to the Mediterranean, including several high-profile projects within in the IOR.
Since the proposal of this new strategy, China has invested in the expansion and operation of several ports throughout South and Southeast Asia. Projects extend from Pakistan to Sudan to Singapore. Several prominently feature China's large SOEs, including CCCC, China Merchants Holdings (International) (CMHI), and China State Construction and Engineering Company (CSCEC). CCCC recently integrated its three dredging subsidiaries, CCCC Tianjin, CCCC Shanghai, and CCCC Guangzhou, into one company—CCCC Dredging—which controls more than half of China's 1 billion+ m3/year dredging capacity. The majority of CCCC's overseas business is conducted through its overseas subsidiary, China Harbor Engineering Company (CHEC).
CCCC, through CHEC and other branches, has been involved in several large infrastructure projects in the IOR. In Pakistan's Karachi, CHEC has signed a contract for a container terminal yard and housing construction at Karachi Deepwater Port, which is the fourth continuing project undertaken by CHEC at Karachi. At the port of Qasim, also in Karachi, CHEC carried out maintenance and channel dredging, as well as dredging for a U-turn extension project from 2010-11. It is currently involved in constructing the Qasim International Container Terminal (QICT), which involves the dredging of the waterway to a depth of 16m and will result in an annual capacity of 1.17 million TEU. Outside of Karachi, CHEC was also involved in the deep-water port of Gwadar, reportedly engaging in talks with Port of Singapore Authority (PSA) about taking over operation of the port in 2012 before the port was handed over to China Overseas Port Holdings in 2013. CHEC was involved in the original construction of the port at Gwadar.
CCCC has also funded the $1.4 billion (US) Colombo Port City project in Sri Lanka, which involved the expansion of the port and the services of several dredgers, including CCCC Guangzhou's 10,000m3 Junhai-02 TSHD. While this project initially came under scrutiny in 2014 for corruption, environmental issues, high interest rates and exclusive rights over air space above the Colombo Port City land, work has continued, and the port is currently under a 35-year build, operate, and transfer agreement between the Sri Lanka Ports Authority (SLPA) and China Merchants Holdings (International) (CMHI), which owns an 85 percent stake in the port. On the other side of the island, CHEC, along with Chinese partner Synohydro, also constructed Phase I of Hambantota Port. In 2013, Sri Lanka granted CMHI and CCCC operating rights to four berths at Hambantota Port in exchange for an easing of loan conditions for the port's development. Loan relief was needed, with Phase I costing over $300 million (US) and Phase II, also involving CHEC, totaling around $800 million. Whereas Chinese companies have effective control of over 100 hectares of land in Colombo, all of the land in Hambantota will be owned by SLPA, including Phase II's artificial island.
The company's extensive projects also include the $705 million (US) construction of an underwater tunnel below the Karnaphuli river and port expansion at Chittagong in Bangladesh, the design, construction and maintenance of proposed docks and related structures at Tuas South port in Singapore, a $213 million contract for a crude oil terminal and channel dredging project in Myanmar, as well as the construction of a salt pier in Djibouti. In 2013, CHEC also signed a cooperative agreement on the expansion of the Aden Container Terminal in Yemen before internal instability in the country came to a head.
CCCC is far from the only company operating in the IOR, though, as other Chinese SOEs have further augmented regional investments. CMHI holds 23.5% stake in Port de Djibouti S.A., which includes two-thirds of the port's Doraleh Container Terminal. Construction of the Damerjog livestock port and the multipurpose Doraleh port, with both projects launching in 2013, are being funded by China Merchants Group. CSCEC won the bid for the engineering, procurement, and construction (EPC) project of Phase I of the Doraleh Wharf in August of 2014, which includes the construction of a 1,200m long frontage for five multi-purpose deep water berths, a 175m long service berth, and related supporting facilities, all in Djibouti.
On land, Chinese companies also opened a new oil pipeline from the Chinese-built Kyaukpyu port in Myanmar to Kunming, Yunnan province, in early 2015. Additionally, CCCC subsidiaries are involved in building educational infrastructure in Djibouti and three highways in Sri Lanka, although a proposed a railroad line in Myanmar between Kyaukpyu and Kunming has been cancelled.
Ports or Pearls?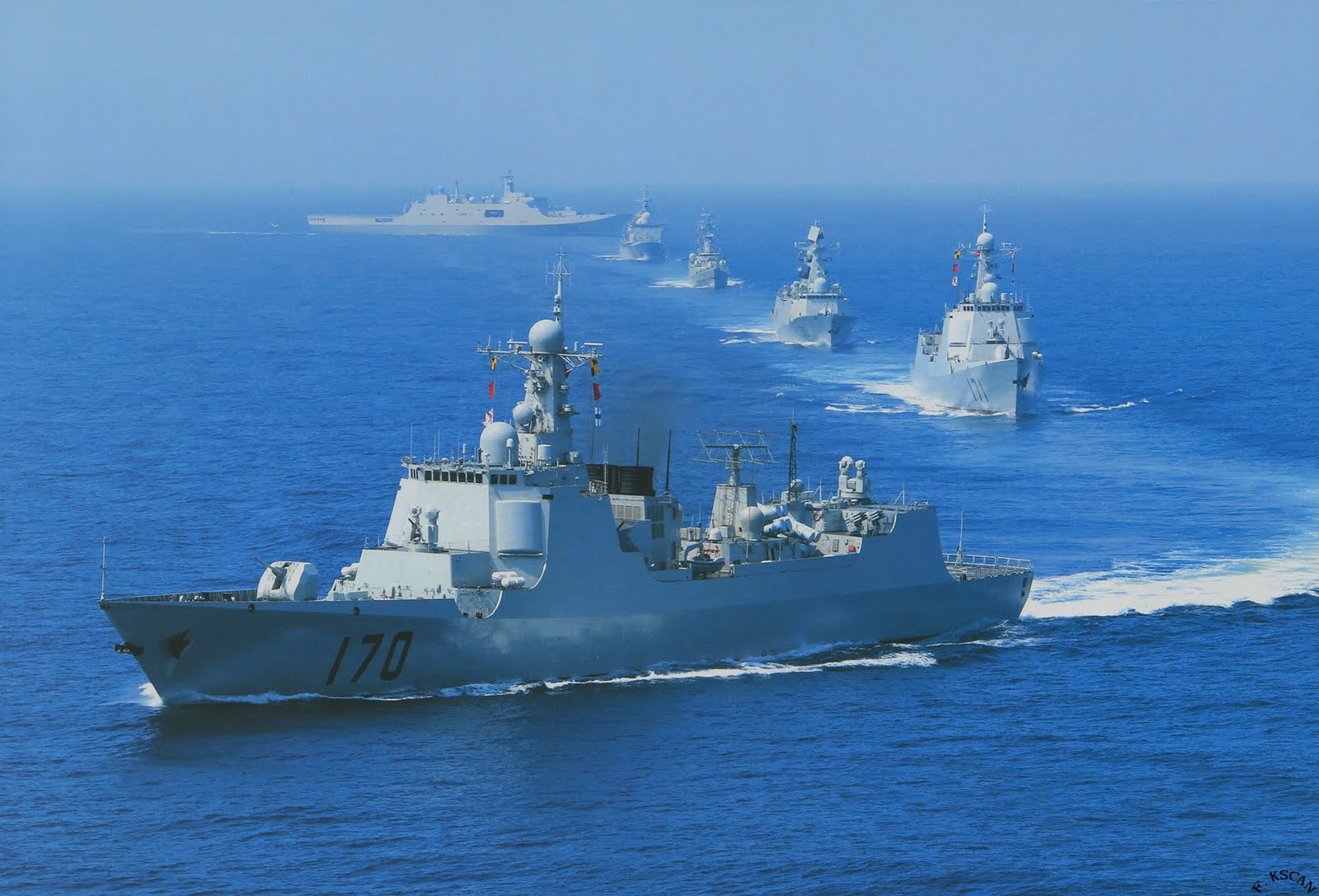 Chinese overseas investment is nothing new, and has steadily increased since China's reform and opening up period. From January-June 2015, the turnover from Chinese overseas contracted projects reached $67.54 billion (US), with a total contract value of China's contracted projects overseas totaling $1.4485 trillion. While investment in the IOR is partially encouraged by Xi Jinping's Maritime Silk Road Strategy and related grants and loans, Chinese investment in this region also accompanies increased Chinese investments in other regions, including ports in Piraeus, Greece and the west coast of Africa.
CCCC Second Harbor Consultants Co., Ltd. even signed the contract for a feasibility study project of the port part of Nicaragua Canal, with a contract value of $4.32 million in 2013. The Economist has argued that far from pursuing geopolitical goals, China is simply exploiting lower prices sparked by a downturn in trade between 2007 and 2008, and subscribing to a "supersized vision of the industry in which an elite group of ports caters to a new generation of mega-vessels," supporting the argument that Chinese interests in these ports are purely commercial. Increased trade, improved architecture, and better trade relations benefit both China and the countries receiving the investment. However, Chinese port investments have generated rumors of Chinese overseas naval support facilities creation. Rumors aside, they are offering China a larger, more reliable logistics network with potential military applications.
Such an emerging network can better support the protection of its citizens overseas and of Chinese overseas interests. Examples include PLAN anti-piracy operations in the Gulf of Aden, the evacuation of Chinese and foreign citizens from Libya and Yemen, and the escorting of Syrian chemical weapons for destruction. Protection of overseas Chinese citizens is increasingly important for China's government, with the case of Chinese workers being taken hostage by rebel groups in Sudan in 2012 but one of many challenges to which Beijing must respond. These overseas actions require a logistics network that would allow for China's navy to operate efficiently and effectively for extended periods of time in international waters. Recently, Chinese ships have relied on commercial ports and facilities to support anti-piracy patrols in the Gulf of Aden, mainly using the commercial port facilities in Oman's Salalah, Yemen's Aden, Djibouti, and Singapore to replenish, refuel, and overhaul. They have also called on Pakistan's Karachi, the Seychelles, Sri Lanka, Bangladesh's Chittagong, and Myanmar's Sittwe for friendly visits or joint drills. China also has active investment projects in all of these locations, as well as several others; these have the potential to expand the number of ports available to the PLAN for resupply during anti-piracy missions and any future peacetime operations. As the crisis in Yemen shows, a diversity of possible access points is necessary in order to ensure constant, reliable support.
China's infrastructure investment has also revived Indian fears of encirclement, especially as it pertains to the Seychelles, Pakistan and Sri Lanka. In 2011, China's Minister of Defense responded to a report that China was invited to establish a base in the Seychelles, stating that, "According to escort needs and the needs of other long-range missions, China will consider seeking supply facilities at appropriate harbors in the Seychelles or other countries." In Pakistan, China's Yuan-class submarine hull 335 reportedly docked in Karachi for replenishment in May, and in 2014, two PLAN vessels, a submarine and a submarine support vessel, docked at the Chinese-run Colombo South Container Terminal instead of the SLPA berths mandated to host military vessels, raising anxiety in India about a greater Chinese presence in the Indian Ocean. While visits to foreign ports to refuel and replenish are not out of the norm, the manner in which the ships docked in Sri Lanka, India's strained relationship with Pakistan and China's failure to deny the possibility of a supply facility in the Seychelles have all increased concern over a renewed Chinese push for a permanent presence in the IOR.
The Seychelles also is not alone in offering China its first possible overseas support facility. Djibouti's President Guelleh acknowledged in an interview in May that China has been engaged with Djibouti in negotiations for a naval "base" in the small African nation, which already hosts American, Japanese, and French forces, saying that Beijing's presence would be "welcomed." In February 2014, Chinese General Chang Wanquan and Djibouti's Minister of Defense signed a security and defense strategic partnership agreement, under which Djibouti is offering itself as a home port for China's navy, in exchange for rent and military cooperation to strengthen the Djiboutian armed forces' operational capacities. When asked about negotiations concerning a Chinese military base in Djibouti, China's Foreign Ministry responded by neither denying nor confirming reports, instead saying that regional stability is beneficial for all countries and China is willing to increase its contributions towards this goal.
India's fear of encirclement by China is, in part, a result of the perception that China is constructing a "String of Pearls," or military-relevant facilities in ports around the Indian subcontinent. India's fears may be misplaced, though, as the potential locations for a Chinese presence all present strategic vulnerabilities that would make it difficult to covertly construct a base and then protect it from the aircraft and missiles of India or another major power. Instead, what appears more likely, according to an October 2014 NDU report, is the creation of several "dual-use" facilities, or commercial facilities that would provide limited Chinese Naval deployments in the IOR with logistics support, along with a few logistics bases that would house 100-500 Chinese personnel. However, both a "String of Pearls" model and a "dual-use" model require that China maintain a strong enough political and economic relationship with the host country to ensure Chinese access to commercial facilities, and China's extensive investments in the region have set the foundation for this kind of strong economic and political relationship.
Conclusion
With the large number of Chinese investments and renewed focus in the Indian Ocean, China's navy is here to stay. Beijing's push to develop a "Far-seas"-capable navy that can project increasing influence and reach out as necessary to protect its citizens and economic interests overseas requires a strong logistics chain. This likely means the adoption of a "dual-use" strategy whereby PLAN ships use largely commercial facilities for resupply and replenishment with the host nation's approval, necessitating strong political and economic relationships. Investments from the Chinese government and SOEs have proven that China has laid the foundations for these relationships in several IOR countries. China's dredger fleet in the South China Sea has proven China's construction capacity and the speed at which it can bend shorelines to Beijing's will.
Now that island construction in the Spratlys appears almost complete for now, many dredgers and related machinery recently engaged there may move to the Indian Ocean, where they can accelerate ongoing port construction projects. Should China seek to establish any official logistics "bases" or other facilities capable of providing naval support, China's dredging fleet has proven in the South China Sea that it has the horsepower to construct the required infrastructure expeditiously. China has the requisite tools and a firm foundation already set to build the supporting infrastructure for a strong logistics chain in the IOR. The idea of at least one Chinese logistics "base" is appearing more and more to be more a question of when and not if. Keep an eye on Djibouti.