The Navy commissioned its latest Virginia-class nuclear attack boat in a Saturday ceremony honoring its namesake, former U.S. Senator and Secretary of the Navy John Warner.
The commissioning of USS John Warner (SSN-785) at Naval Station Norfolk, Va. — attended by Warner, director of Naval Reactors and prospective Chief of Naval Operations (CNO) Adm. John Richardson and current CNO Adm. Jonathan Greenert — marks the induction of the 12th boat-in-class.
"This boat is the latest incarnation of American sea power, and is a strategic asset for this country," Greenert said in keynote remarks at the ceremony.
"This affords us what we refer to as global access, and it is fundamental to any mission that you ask your military to do. Frankly, we are challenged in space, we are challenged in cyber, we are challenged in the air and we are challenged on the surface. We are not currently challenged in the undersea. We own the undersea domain. We must keep that situation as we go into the future."
Warner, 88, who served as an enlisted sailor in World War II and as a Marine officer in the Korean War, stressed how important it was for the U.S. Navy to keep the oceans safe.
"Let them know of your presence and your determination to defend freedom," said Warner during remarks.
"Defend the sea lanes of the world which are the very arteries of international commerce. Manned by our submarines, our surface ships, and naval aircraft, we are carefully working to keep those sea lanes open – not just for us but for all."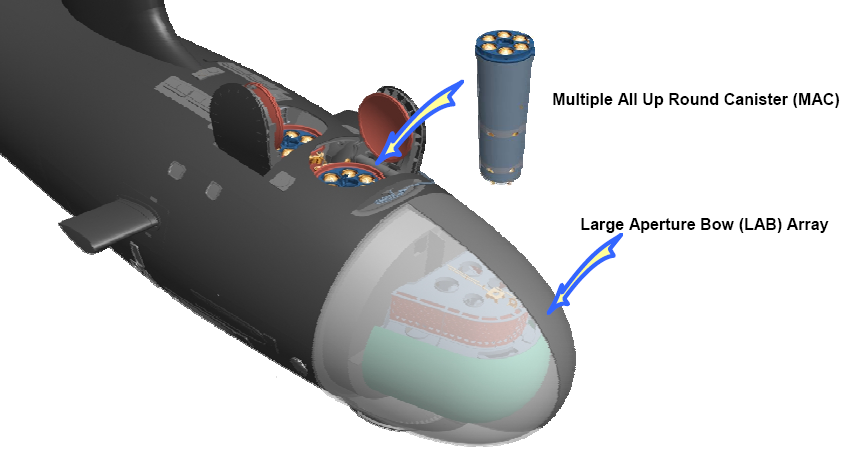 The $2.5 billion, 7,800-ton Warner delivered to the service in late June, three months ahead of schedule. It's the second Block III Virginia in the class.
The first Block III boat, USS North Dakota (SSN-784), commissioned late last year amidst a Naval Sea Systems Command (NAVSEA) investigation into third party suppliers to prime contractors Huntington Ingalls Industries (HII) Newport News Shipbuilding and General Dynamics Electric Boat.
The investigation into the suppliers was a rare misstep in the Virginia program (SSN-774) — widely considered to be the best shipbuilding program in the Navy.
Most of the Block III modifications are in the boat's bow to accommodate a new water-backed Large Aperture Bow (LAB) sonar array and the addition of two Multiple All Up Round Canisters that can each hold six Tomahawk Land Attack Missiles (TLAM).
The Navy plans to build eight Block III attack boats and then move to the Block IV with the planned Vermont (SSN-792).