A 24,000-ton helicopter carrier has formally entered the fleet of Japan's Maritime Self Defense Force (JMSDF) on Wednesday making the ship the largest warship Japan has fielded since the close of World War II.
The commissioning ceremony JS Izumo (DDH-183) — the first of two for the JMSDF — was held in Yokohama and attended by Defense Minister Gen Nakatani.
Billed by the Japanese as a platform to assist in anti-submarine warfare (ASW) and humanitarian aid and disaster relief (HADR) operations, the ship has flared regional tensions in neighbors— China especially — who view the ship as a power projection platform with a historically aggressive name.
"The original Izumo, an armored cruiser that participated in the Battle of Tsushima, was purchased with reparations from the first Sino-Japanese War," wrote USNI News contributor Kyle Mizokami in 2013.
"There is little doubt all parties, particularly the Chinese, are aware of the lineage."
Japanese paper, Asahi Shimbum, quoted an unnamed JMSDF official saying the ship would be of particular help against the growing number of Chinese submarines.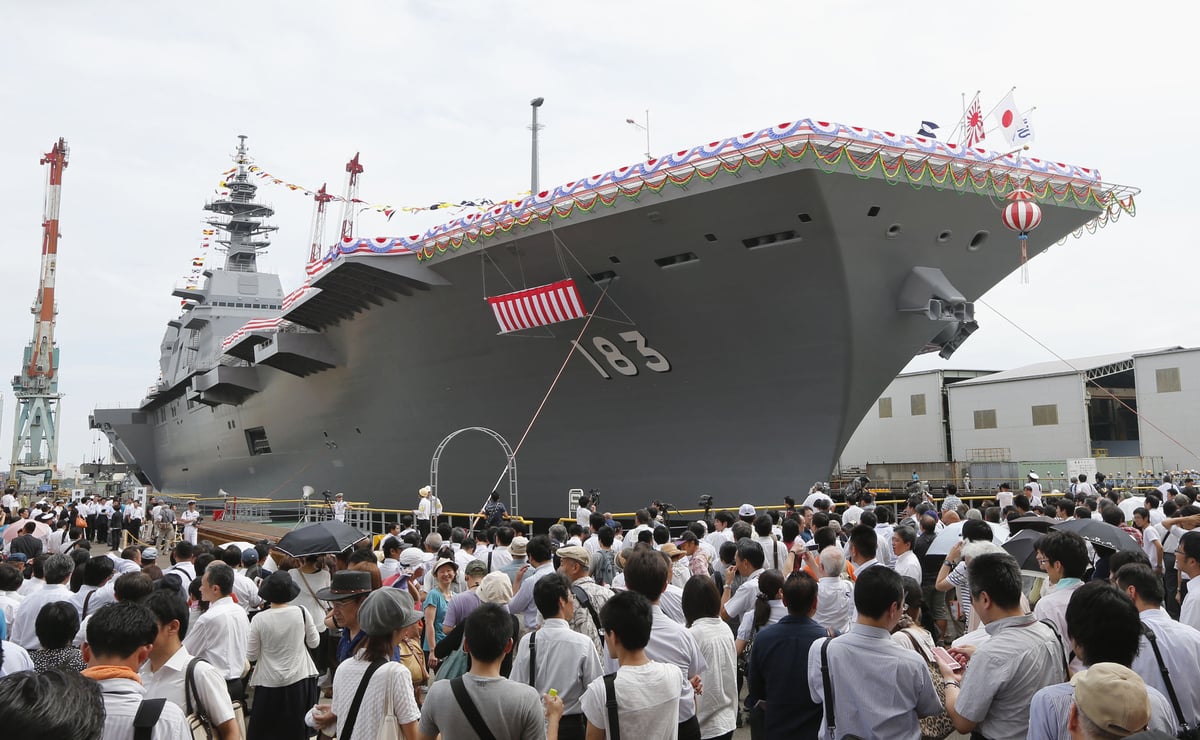 "This heightens our ability to deal with Chinese submarines that have become more difficult to detect," the officer told the paper.
The ships can field up to seven Mitsubishi-built SH-60k ASW helicopters and seven AgustaWestland MCM-101 mine countermeasure (MCM) helicopters and carry up to 400 troops, according to U.S. Naval Institute's Combat Fleets of the World.
The ship would also be able to field American MV-22s and potentially the short takeoff and vertical landing variant of the Lockheed Martin F-35 Lighting II Joint Strike Fighter (JSF), however Japanese defense officials have repeatedly said they have no plans to use the JSF on the Izumo.
The second ship in the class — the unnamed DDH-184 — is currently under construction at IHI Marine United shipyard in Yokohama and is planned to enter the JMSDF fleet in 2017.
Izumo will join two 18,300-ton Hyuga-class helicopter carriers already in commission.
The ship will be based in at the naval base in Yokosuka, also the home of the U.S. 7th Fleet.