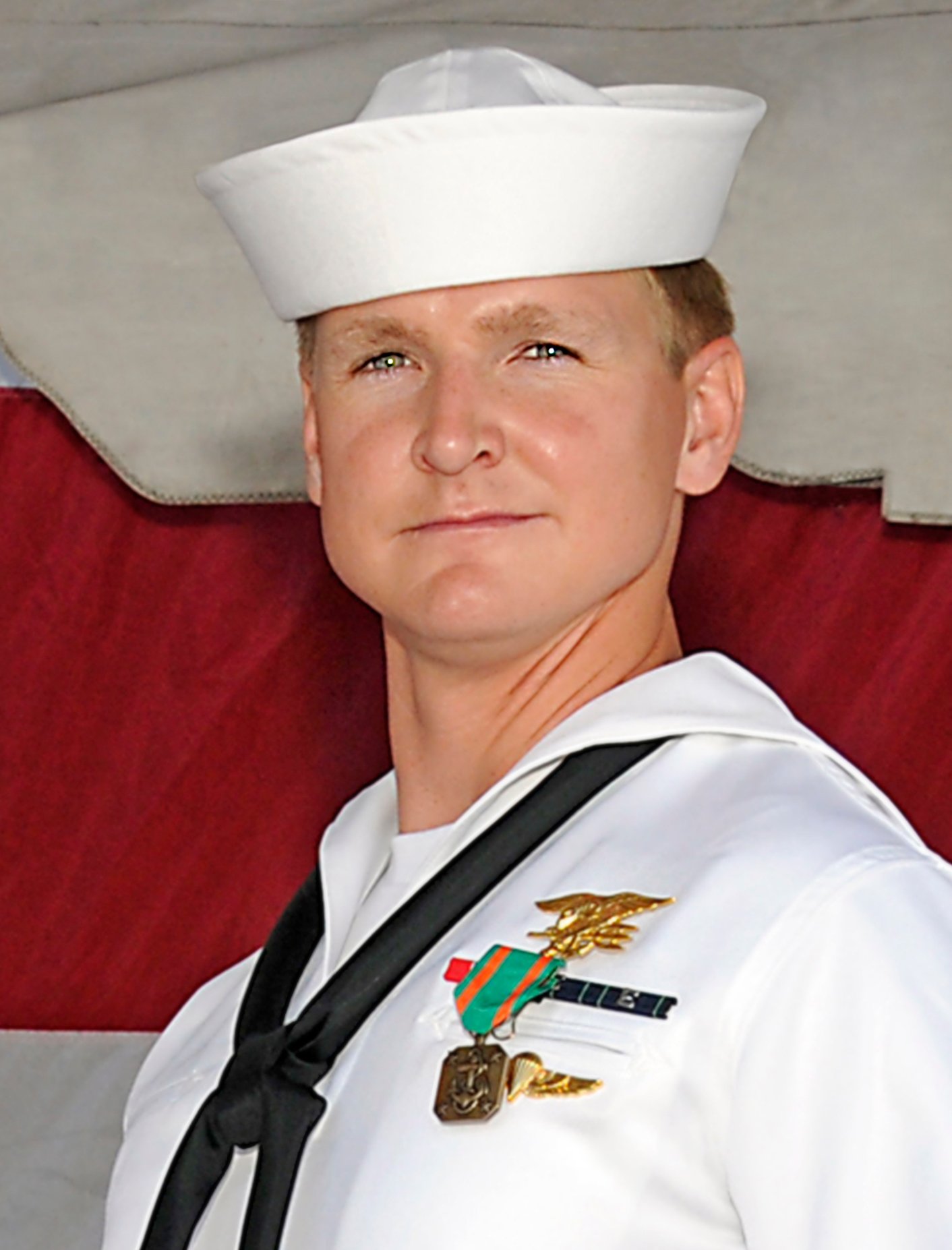 SAN DIEGO, Calif. – The Navy identified the sailor who died Wednesday in a parachute training mishap as Special Warfare Operator 3rd Class (SEAL) Jason Kortz, 29, of Highlands Ranch, Colo., officials announced Thursday.
Kortz, who was assigned to a SEAL team with Naval Special Warfare Group 1 in Coronado, Calif., died of injuries sustained when his parachute apparently malfunctioned during a training jump with other personnel at the Perris Valley Airport in Perris, Calif., about 70 miles east of Los Angeles. Emergency personnel with the Riverside County Fire Department found the SEAL just after 9 a.m. Wednesday in a remote area several miles southwest of the airport, and televised images showed someone had covered his body with a U.S. flag.
Officials haven't said yet just what might have caused the accident.
"There is going to be a standard Navy safety investigation board," Chief Mass Communication Specialist Chief (EXW) Brandon L. Raile, an NSWG-1 spokesman in Coronado, Calif., said Thursday.
Kortz enlisted in the Navy in October 2012 and had earned the coveted Trident pin – completing the grueling Basic Underwater Demolion/SEAL and follow-on SEAL Qualification Training courses – just six months ago, graduating Sept. 22 as the Honor Man with Class 303, the Navy said.
He had earned the Navy-Marine Corps Achievement Medal, the National Defense Service Medal, and the Global War on Terrorism Service Medal and is survived by his wife, his parents and brother.
"Jason distinguished himself consistently throughout his career. He was the epitome of the quiet professional in all facets of his life, and he leaves and inspiring legacy of natural tenacity and focused commitment for posterity," Capt. Todd Seniff, commodore of NSWG-1, said in a statement.
"Losing such a prominent special operator is a tragedy, not just for his family and the Naval Special Warfare Community, but also for this nation who needs men of such uncompromising character in these uncertain times."
The parachute death is the second to hit the NSW community just this year.
On Jan. 10, Special Warfare Operator (SEAL) 1st Class William Blake Marston, 31, was fatally injured in a hard landing during a training jump in Deland, Fla. Marston, of Concord, N.H., was assigned to an East Coast-based unit with Naval Special Warfare Group 2.
The community also suffered the losses of two men in separate mishaps in 2014 and 2013. On June 23, 2014, Chief Special Warfare Operator (SEAL) Bradley S. Cavner, 31, of Coronado died in a parachute training accident in El Centro, Calif. The decorated SEAL, a graduate of BUD/S Class 247, saw combat in Iraq and Afghanistan.
On March 28, 2013, Chief Special Warfare Operator Brett Shadle 31, was killed when he collided with another SEAL parachutist during a training jump in Marana, Ariz. Shadle, of Elizabethville, Pa., also a decorated combat veteran, was assigned to Naval Special Warfare Development Group in Virginia Beach, Va.