The Navy's forward deployed Littoral Combat Ship USS Fort Worth (LCS-3) has joined in the search for the missing Air Asia Flight QZ8501, the service announced on Sunday.
Fort Worth left its forward deployed port in Singapore to join destroyer USS Sampson (DDG-102). Sampson has been part of the search since Dec. 29.
The shallow draft and speed of the LCS, "allows her to conduct expeditious visual and radar searches in a congested, shallow water environment. Fort Worth is also outfitted with a MH-60R helicopter as well as two 11-meter rigid hull inflatable boats (RHIB) to further maximize efforts," read a statement from U.S. 7th Fleet.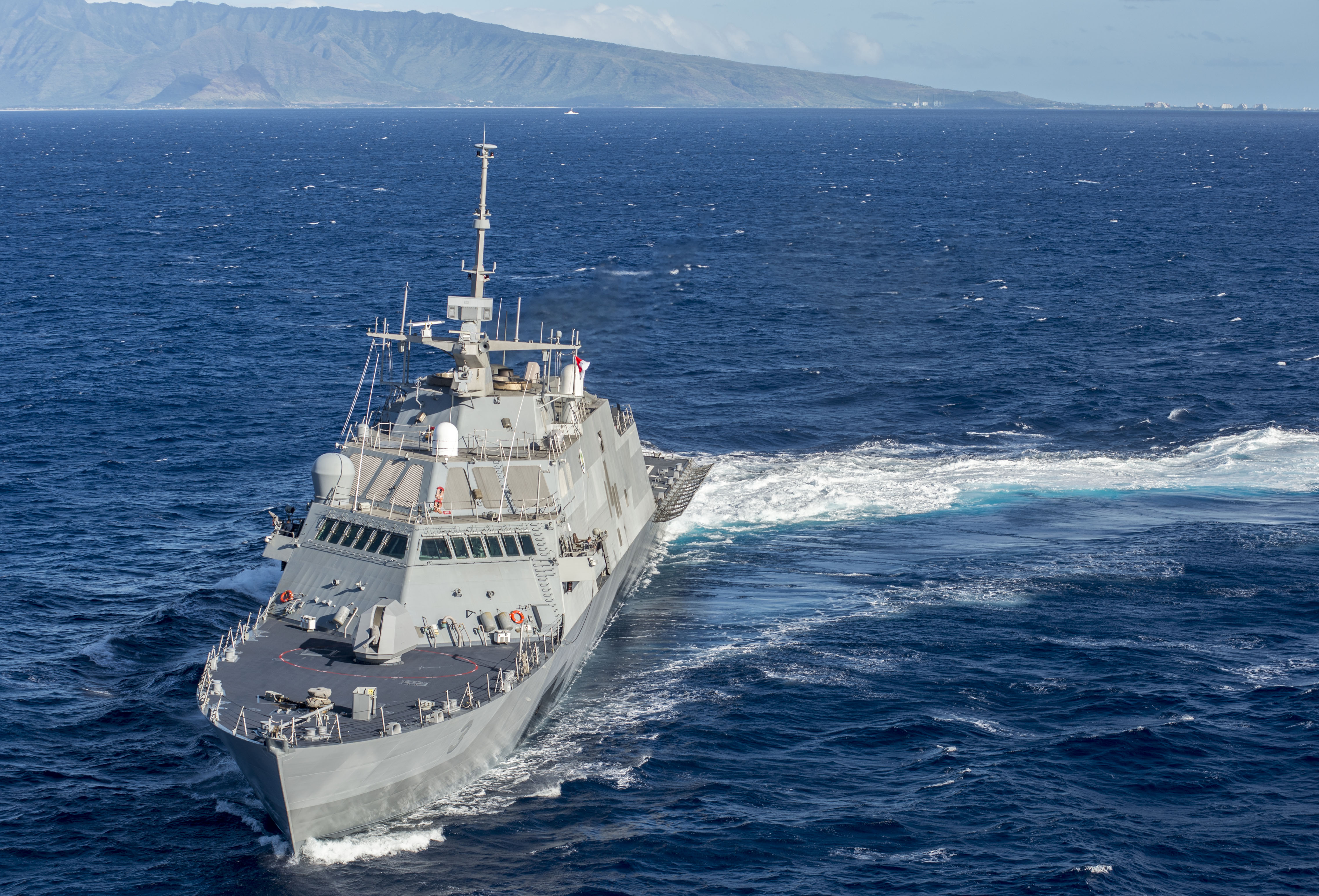 The ship had been made ready on Dec. 30 and was dispatched at the request of the Indonesian government.
On Thursday and Friday, Sampson's crew found debris from the flight and 12 bodies, which they transported to the Indonesian city of Pangkalan Bun via the ship's MH-60 Seahawk.
The search for the Airbus A320-200 in the Java Sea — that went missing on Dec. 28 — has been hampered by storms and rough seas.
"The weather has been a little rough with scattered thunderstorms," Sampson commander, Cmdr. Steven Foley told ABC.
"The seas have been about two to four feet, increasing to about four to six feet when the rain swells come in. And we've been operating in three specified areas that the Indonesian authorities have assigned to us."
So far, searchers have found 37 bodies and found four probable large pieces of debris believed to be from the missing plane on the Java Sea floor, according to a Monday report in the BBC. The debris is about 60 feet below the surface.
However, poor undersea visibility has made attempts to dive the possible wreckage impossible.
The flight — bound for Singapore from the Indonesian city of Surabaya — had 162 people on board.
Fort Worth entered the region in Dec. 4 to start a 16 month deployment.