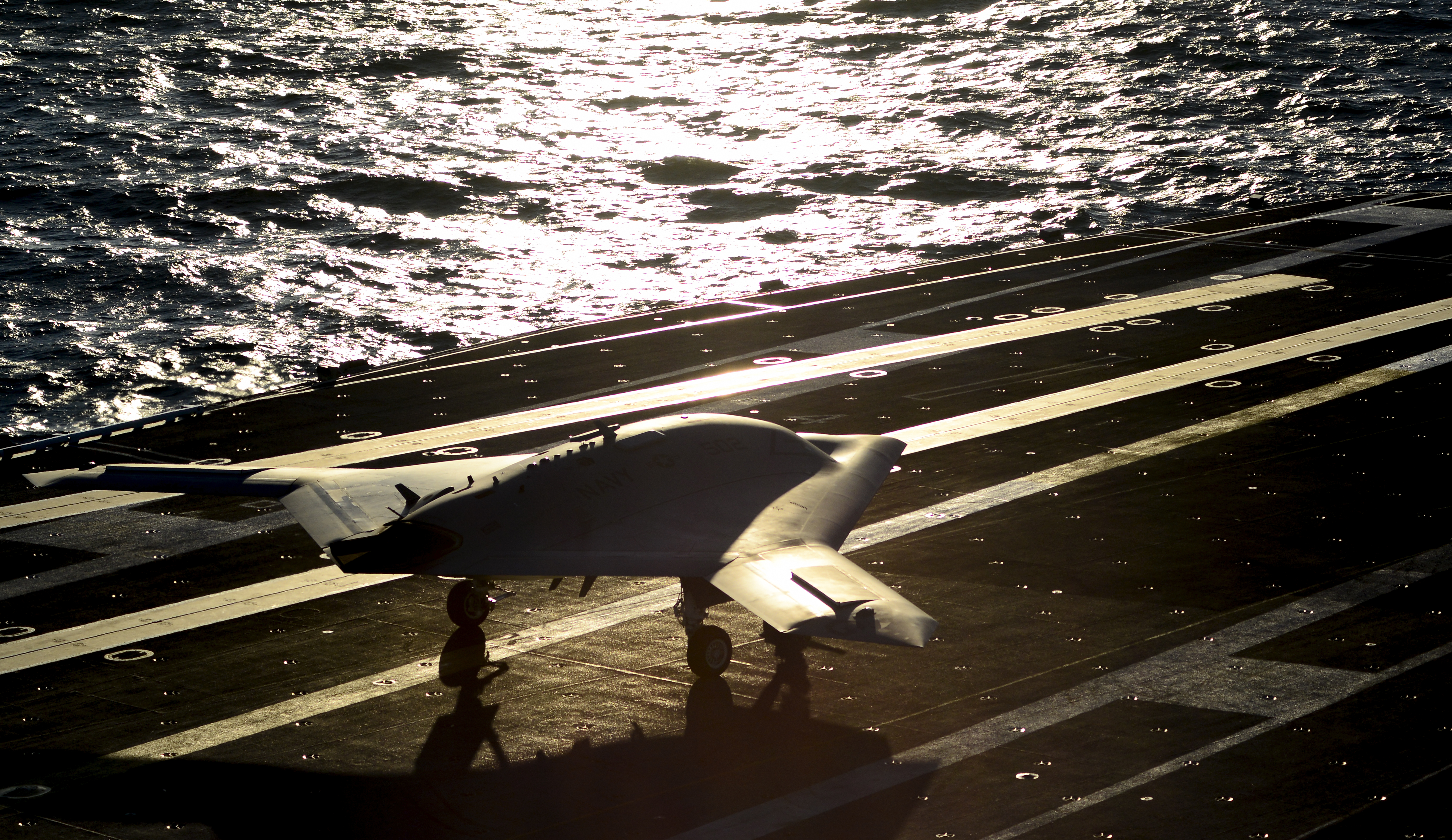 The Northrop Grumman X-47B Unmanned Combat Air System-Demonstrator was awarded the prestigious Collier Trophy during a ceremony on Wednesday night in Arlington, Va.
"We are honored the X-47B program was selected to receive the most prestigious award in the aviation industry," said Rear Adm. Mat Winter, Naval Air Systems Command's (NAVAIR) program executive officer for unmanned aviation and strike weapons in a statement released by the Navy on Thursday.
The joint NAVAIR-Northrop team was among nine finalists in contention for the award. The Collier Trophy was setup to recognize outstanding achievements in aeronautics.
The X-47B was considered a favorite to win the trophy because of its achievements during 2013, which included the first catapult take-off and arrested landing by an unmanned aircraft from an aircraft carrier.
"[X-47B UCAS is] a breakthrough technology that will impact naval aviation for years to come," Winter said. "It's a unique opportunity to be part of something that changes history and I can proudly say this team has done that."
The trophy will be formally presented to the NAVAIR/Northrop team on May 29.