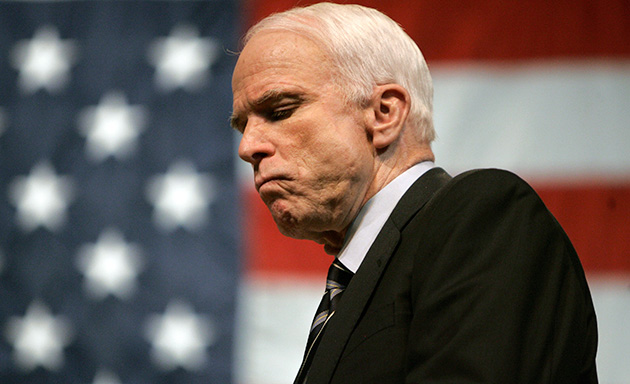 Sen. John McCain (R-Ariz.) is expected to place a hold on the nominations for Bob Work and Christine Wormuth for the positions of deputy secretary of defense and under secretary of defense for policy respectively. 
"Senator McCain plans to place a hold on Bob Work and Christine Wormuth because of their unsatisfactory responses during today's hearing," wrote Rachael Dean, a spokeswoman for the senator in a message to USNI News. "He obviously understands that the hold may not have the same effect now that the Senate has gone nuclear."
Earlier in the day, McCain had testy exchanges with the two nominees during their confirmation hearings. However, with the Democratic majority in the Senate having modified the parliamentary rules in that body, the hold may not be enough to stop Work or Wormuth from being confirmed.