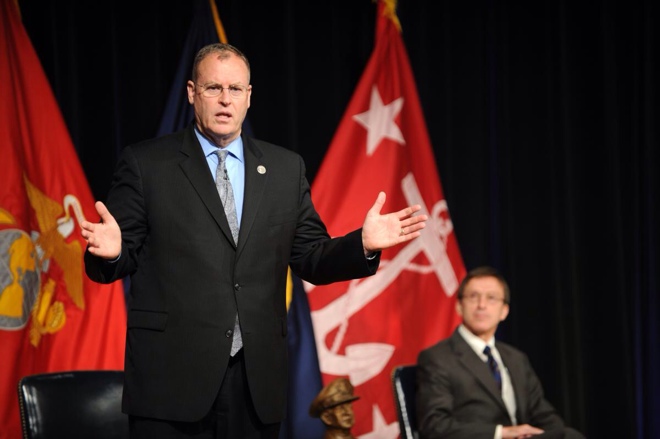 The U.S. Senate has postponed a hearing to confirm Bob Work as the deputy secretary of defense due to increment weather.
The Senate Armed Services Committee (SASC) stated on its website that the hearing will be rescheduled at a later date, but did not say when that might be. Washington, D.C., and the surrounding metro area has been blanketed with snow blocking many roads and effectively trapping many residents in their homes.
Prior to his nomination as the deputy defense secretary, Work was the chief executive officer of the Center for a New American Security and second highest-ranking civilian in the Department of the Navy.
He also previously served as a U.S. Marine Corps. artillery officer. If he is confirmed, Work would become the permanent replacement for former deputy defense secretary Ashton Carter.
Temporary appointee Christine Fox, the former head of the Pentagon's office of Cost Assessment and Program Evaluation, currently holds the position. Work enjoys bipartisan support in the SASC, and is expected to be confirmed with minimal fuss.