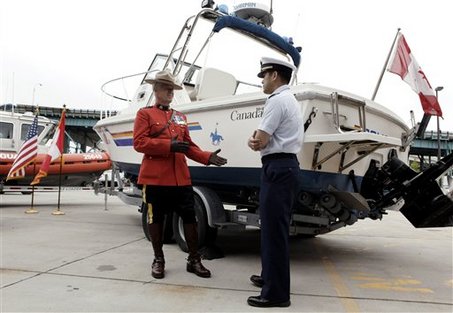 A Toronto man has been charged with attempting to sell classified information on Canadian naval shipbuilding to China, according to a Sunday release from the Royal Canadian Mounted Police (RCMP).
Qing Quentin Huang, 53, was charged with two counts violating Canada's Security of Information over the country's program to recapitalize its aging surface fleet.
"On Thursday the RCMP was informed that the accused was taking steps to pass on information of a classified nature to China," said RCMP Chief Superintendent Jennifer Strachan, the Criminal Operations Officer for the Province of Ontario in a press conference over the weekend.
"In these types of cases, sharing of information may give a foreign entity a tactical, military or competitive advantage by knowing the specifications of vessels responsible for defending Canadian waters and Canadian sovereignty."
Huang, a Canadian national, worked as a subcontractor in support of Canada's National Shipbuilding Procurement Strategy. The $36.01 billion strategy was put in place to recapitalize Canada's aging surface fleet — currently made up of a dozen 1990s era frigates and three 1970s era destroyers.
"It is important to understand that there is more to National Security than focusing solely on terrorism," said RCMP Chief Superintendent Larry Tremblay, Director General of the RCMP's Federal Policing Criminal Operations in Ottawa.
"It's about protecting Canadian interests and taking the steps we need to take to protect our sovereignty."