Lebanon is one of the few Middle Eastern countries left that hasn't been thrown into turmoil by the "Arab Spring."
But with Syria next door, that may not last long.
Lebanon's northern urban hub, Tripoli, has long been on the edge of stability. But now that it's both a destination for Syrian refugees and potentially a rear base for Syrian rebels it has fallen into tit-for-tat killings and urban warfare.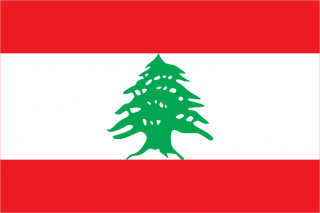 On Monday last week, the city was quiet with tension, and cars were backed up as far as the eye could see at military checkpoints.
At the Citadel, a formidable medieval fort that is normally one of Tripoli's biggest tourist destinations, there was hardly a foreign soul to be seen. Asked why attendance was so light, the government ticket-seller there mumbled, "Syria."
In the three days following, according to press reports, at least 10 people were killed— most gunned down by snipers on the aptly named Syria Street, which divides a Sunni – Muslim neighborhood from an Alawite one.
The death of 17 Lebanese would-be rebels two weeks ago seems to have pushed the city over the precipice. The men were ambushed by the Syrian army on their way into Syria from Tripoli and killed, and on Sunday Syrian state television aired footage of their bodies. Most here suspect that they were betrayed by someone within the city from a rival sect.
Tripoli is host to various sects of Islam, including Sunnis, many of whom support the rebellion in Syria, and Alawite Shiites, who tend to side with Syria's president, Bashar al Assad, who is of the same religion. Hezbollah, which is also Shiite, has thrown its lot behind the Syrian president as well. But the group's loyalties are complicated by the various factions represented within the Syrian insurgency.
So when the 17 aspiring rebels were killed over the border in Syria, they pulled not just their families into a war of revenge, but entire organizations. And that's when the shooting started.
A former Lebanese solider says the military has been backed into a difficult position as well. If the military finds out about rebels crossing into Syria and fails to stop them, Syria could hold the country's government responsible for Lebanon's role as a rear base for the Syrian rebels, he said.
The conflict has opened old wounds between Lebanon and Syria. In 2005, Rafik Hariri, the country's beloved former prime minister, was assassinated by a car bomb in Beirut.
Many believed Syria, whose fate has been intertwined with Lebanon at least since French colonization, was behind that assassination, and subsequent outrage forced Syria to withdraw all of its troops from Lebanon's soil.
Hariri's assassination echoed across the years on October 19, when another Beirut car bomb killed the head of the police's information branch, Brig. Gen. Wissam al-Hasan. Speculation abounds that partisans of Syria were responsible. The former-army source said al Hasan's replacement shows no interest in cracking the case.
The October tragedy led the March 14 Alliance, a group of anti-Syrian political parties, to walk out on Parliament in protest of pro-Syrian factions in the majority, demanding that the prime minister resign. Despite Hezbollah's pleas for them to come back to the table to preserve stability, the situation is unresolved.
The chaos in Syria is scattering refugees across other parts of the globe as well. On Thursday morning, a family of 14, descended from Palestinian refugees, waited to board a plane from Lebanon to Qatar, whence they would head on to the Dominican Republic. They had left their home and restaurant business in Damascus two days earlier.
One of the refugees said the Syrian capital is full of buildings turned to rubble by bombs and fires.
"It's like hell," she said.
The refugee said she never plans to return to Syria. She guessed that the war will last one or two years, but predicted that there will always be violence there.
One partisan of the Syrian government, a Syrian citizen now living at a hostel in Beirut, predicts that the fight will reach as far as Europe and the United States, citing Syria's missile capability and stockpile of chemical weapons.
Then again, he shrugs, with everything that has happened already, who can tell what's next?