The unexpected departure of David Petraeus as head of the top U.S. spy agency has opened up an opportunity for the administration to set the course for the CIA for the second Obama term. The following are likely choices for next U.S. top spy.
---
The Short List:
Michael Morell is the current acting CIA Director – a role he filled in the interregnum between directors Leon Panetta and David Petraeus.
Before taking the job in 2010, Morell served as the Director of Intelligence, heading up the CIA's foreign analysis wing. Morell is a tested — and by some accounts a heavily favored candidate. However Morell is a departure from the Agency's recent course and would likely shift its emphasis from kinetics back to intelligence analysis. His experience with Asia jibes with the President and current administration's so-called pivot to Asia.
John O. Brennan , Current Deputy National Security Advisor for Homeland Security and Counterterrorism, could be a contender for the job. Brennan spent nearly 30 years with the CIA. His work, ranging from the Near East to South Asia, gave him the regional backing commensurate with the range of U.S.'s most intense counterterrorism operations.
It would not be Brennan's first shot at the job. He was a rumored favorite in 2008, but his controversial statements in favor of rendition and accused complicity in torture as an advisor to former CIA Director George Tenet pushed the administration to nominate him for a position with lower barriers to entry. Since then he has been a key figure in the expansive targeted killing campaigns against al Qaeda and its affiliated movements, and a consistent defender of its practical logic. Brennan would be a strong choice for continuity, and maintains the President's confidence. But he would be as unappealing for those looking to give the CIA a fresh start from its counterterrorism focus. And after a long career in public service, Brennan may prefer retirement to promotion.
Michael Vickers, the current Under Secretary of Defense for Intelligence, is a strong option. Vickers was an instrumental figure in Operation Cyclone, the CIA campaign to arm the Afghan mujahedin, and served as part of U.S. Army Special Forces before taking on paramilitary operations for the CIA. He maintains wide influence among Washington policy intellectuals. He has an executive position at the Center for Strategic and Budgetary Assessments. His influential work as the Assistant Secretary of Defense for Special Operations/Low Intensity Conflict and Interdependent Capabilities (SOLIC) gives him policymaking experience that meshes well with the President's so-called "light-footprint" approach that focuses on special operations and unconventional warfare. SOLIC's bureaucratic purview includes Special Operations Command (SOCOM) that now works alongside the CIA's clandestine and paramilitary assets to prosecute U.S. counterterrorism campaign.
Vickers, along with Morell, played an important role in smoothing the integration of the Joint Special Operations Command into America's covert actions and counterterrorism campaigns. At a time when balancing and synthesizing the CIA and Special Operations Command's activities is vital, Vickers is a strong candidate. But a Special Forces and paramilitary officer may not sit well with those hoping for a refocus on strategic intelligence. The administration may consider Vickers more useful in another role.
Jane Harman, the first female Director, President and CEO of the influential Woodrow Wilson International Center for Scholars, has a long record of foreign policy and national security experience. Her long career as a House Representative gave her years of experience in the committees for Armed Services, Intelligence, and Homeland Security. As Peter Bergen notes, since Obama's re-election failed to dull Congressional interest in the Benghazi attacks, a director who can work with Congress could be a major asset. As the potential first female director of the Agency, she would be yet another historic first in an administration of many.
Harman has her critics. Her strong defense of the Bush administration's international warrantless wiretapping policies means she is no favorite among civil libertarians. Her ties with pro-Israel lobbying firm AIPAC and her hawkish views on Iran may give her bipartisan appeal for a top national security spot.
---
The Long Shots:
Rhode Island Senator Jack Reed, a veteran and frequent suggestion for top defense and intelligence slots, but says he prefers to remain senator for Rhode Island.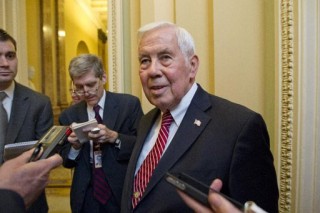 Richard Lugar is a candidate with congressional experience. The Indiana Republican is due to step down but has said he would prefer a university or think tank position to a cabinet position.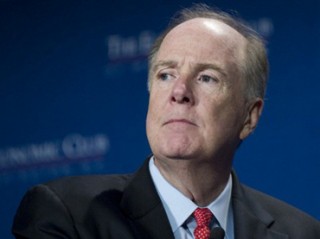 Current National Security Adviser Tom Donilon has the confidence of the president. But his current position could translate into more power and clout with the White House now, than as the CIA's director.