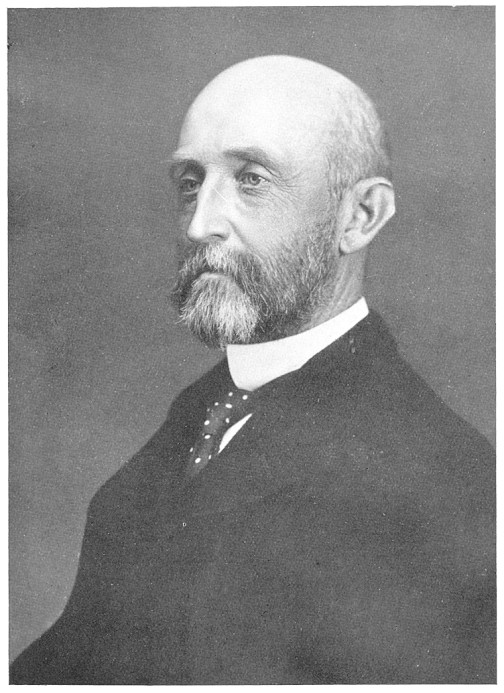 "It seems demonstrable, therefore, that as commerce is the engrossing and predominant interest of the world to day . . . [t]he instrument for the maintenance of policy directed upon these objects is the Navy."

— Capt. Alfred Thayer Mahan, USN
Much of today's discussion of international relations is based on the core idea that globalization has radically changed the political landscape of the world. Today's thinkers, writers, and strategists tell us that because the world is flat, and we are closer to each other than ever before, we are in uncharted seas. In 2011 LCDR Matt Harper suggested in an award-winning article in the pages of Proceedings that the economic ties between China and the United States, the "Walmart Factor," made military conflict almost impossible. Recently the discussion has once again been taken up in the pages of Proceedings. In the April issue, Lt. Cmdr. Rachel Gosnell and Lt. Michael Orzetti wrote a piece suggesting that a great power conflict was still something that should be planned for in the 21st century. LT Doug Robb responded in May with his Now Hear This . . . "Why the Age of Great Power Conflict is Over." He made a case familiar to readers of the contemporary writings of Tom Friedman or the idealism of Norman Angell early in the 20th century.
Both articles suggest that this is a new question and the question is a new challenge to be tackled. The dawn of the 21st century, however, is not the first time that the world has dealt with globalization. Alfred Thayer Mahan wrote about it in a number of his essays more than a century ago. In 1905 he published "Considerations Governing the Dispositions of Navies," which opened with what he called "an antecedent appreciation of the political, commercial, and military exigencies of the state." He believed that before he examined how and where naval forces should be deployed it was important to first discuss the condition and political state of the world, because the use and deployment of a fleet in peacetime should be done in anticipation of the needs of war. Mahan believed that any military policy had to be in tune with political and economic realities. This opening discussion centers around what readers in the 21st century recognize as globalization.
The adoption of steam power, transatlantic telegraph cables, and wireless telegraph technology had dramatically shortened the connections around the world. That created a global economic and political system that Mahan called "an articulated whole." He foresaw that as commerce and economic considerations increased in their power, there would be a desire to maintain the global status quo for reasons of economic power. The economic, political and military powers of a nation were all intertwined, Mahan wrote: "This is the more necessary to observe, because, while commerce thus on the one hand deters from war, on the other hand it engenders conflict, fostering ambitions and strifes which tend towards armed conflict."
In other writings he warned that "civilizations on different planes of material prosperity and progress, with different spiritual ideals, and with very different political capacities, are fast closing together." He saw the rise of new powers in Asia as a source of future conflict. Mahan saw the rising powers and the great powers coming into commercial and economic competition as a recipe for the development of armed conflict. With economic conflict leading to potential political conflict, which in turn would lead to military conflict, he believed that America required a solid strategy based in naval strength. Why? Because, "it seems demonstrable, therefore, that as commerce is the engrossing and predominant interest of the world today, so, in consequence of its acquired expansion, oversea commerce, oversea political acquisition, and maritime commercial routes are now the primary objects of external policy among nations. The instrument for the maintenance of policy directed upon these objects is the Navy."
There is a common tendency for us to look at our challenges and strategic questions as new, with more complexity, or wickedness—or whatever other trendy adjective we can think of—than ever before. However, history and the strategic thinking of the past frequently help us develop the right approaches to those questions, or can provide realistic starting points for debate and research. Reading and studying Mahan, who addressed globalization in his thinking and writing, can help add to our modern discussion, debate, and strategy formulation.