Tag Archives:
Congressional
The following is the Nov. 21, 2022, Congressional Research Service, Defense Primer: Special Operation Forces. Read More →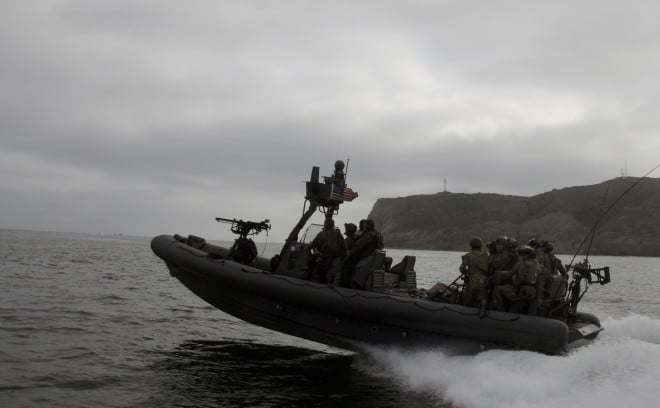 The following is from the June 27, 2013 Congressional Research Service report, Navy Irregular Warfare and Counterterrorism Operations: Background and Issues for Congress.
The Navy for several years has carried out a variety of irregular warfare (IW) and counterterrorism (CT) activities. Among the most readily visible of the Navy's recent IW operations have been those carried out by Navy sailors serving ashore in Afghanistan and Iraq. Many of the Navy's contributions to IW operations around the world are made by Navy individual augmentees (IAs)—individual Navy sailors assigned to various Department of Defense (DOD) operations.
The May 1-2, 2011, U.S. military operation in Abbottabad, Pakistan, that killed Osama bin Laden reportedly was carried out by a team of 23 Navy special operations forces, known as SEALs (an acronym standing for Sea, Air, and Land). The SEALs reportedly belonged to an elite unit known unofficially as Seal Team 6 and officially as the Naval Special Warfare Development Group (DEVGRU). Read More →