The Pentagon indicated it will pursue legal action against Matt Bissonnette for his first hand account of the raid that culminated in the death of Osama bin Laden, "No Easy Day."The retired U.S. Navy SEAL — who wrote the book under a pseudonym — now faces legal action for violating a series of Department of Defense non-disclosure agreements, according to press reports. Although U.S. Army PFC Bradley Manning's alleged leaking of information to WikiLeaks and Daniel Ellsberg's disclosure of the so-called "Pentagon's Papers," in the 1970s are the best-known actions against publishing sensitive information there have been several others.
Scientific American (1950)


U.S Atomic Energy Commission had the entire 3,000 copy run of the April 1950 issue destroyed on the grounds that an article by physicist Hans Bethe about thermonuclear fusion contained, "restricted data." The fear was that the article gave too much insight into the process for developing the hydrogen bomb. A similar case would emerge in 1979 when the Department of Energy attempted to block The Progressive from publishing an article with technical information about the H-bomb. The case was dropped when it became clear that the information had already become public.
Korean Tales by Lt.Col. Melvin Voorhees (1952)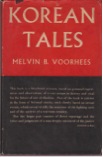 U.S. Eighth Army censor Voorhees was dismissed from the service after he was convicted by court martial in 1953 of violating regulations by not getting official clearance for his Korean Tales manuscript. The Army successfully argued that Voorhees' book contained proprietary information that was not approved by his military superiors.