Find out what naval professionals think about current strategy, their position on policy, & fresh insight on operations and tactics.
You'll receive:
12 monthly issues of Proceedings magazine
Anytime availability via the Proceedings app
Access to 14 decades of digital archives
Receive invitations to exclusive, members-only events and conferences
U.S. Naval Institute Membership included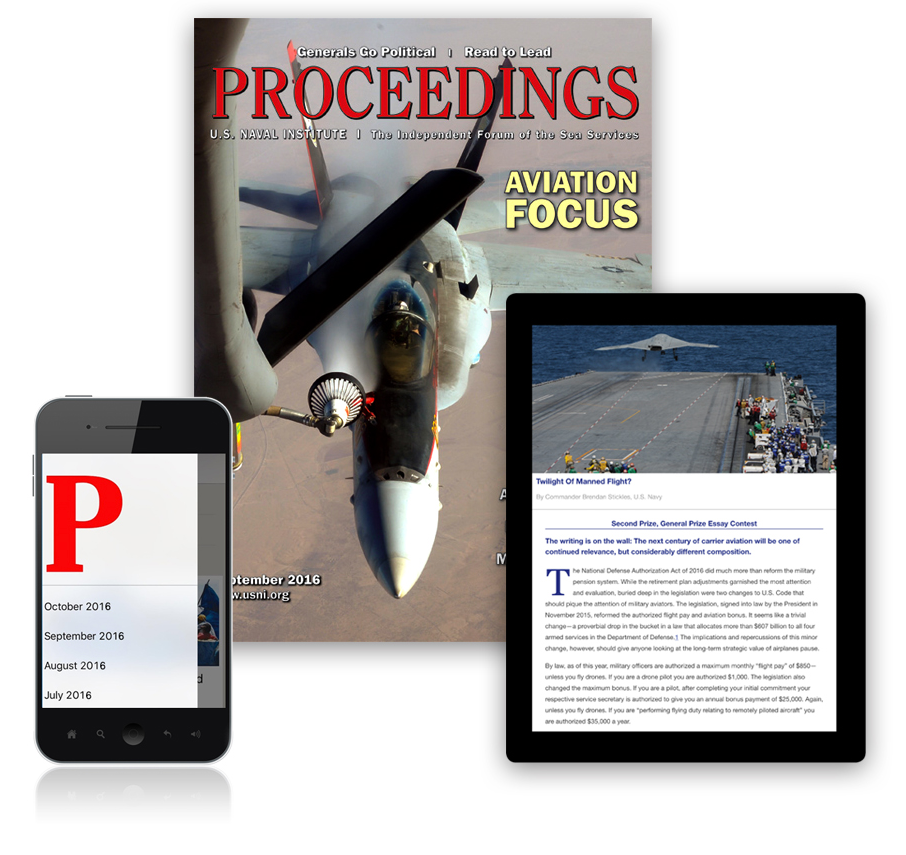 OUR MISSION is to provide an independent forum for those who dare to read, think, speak and write to advance the professional, literary, and scientific understanding of sea power and other issues critical to global security.