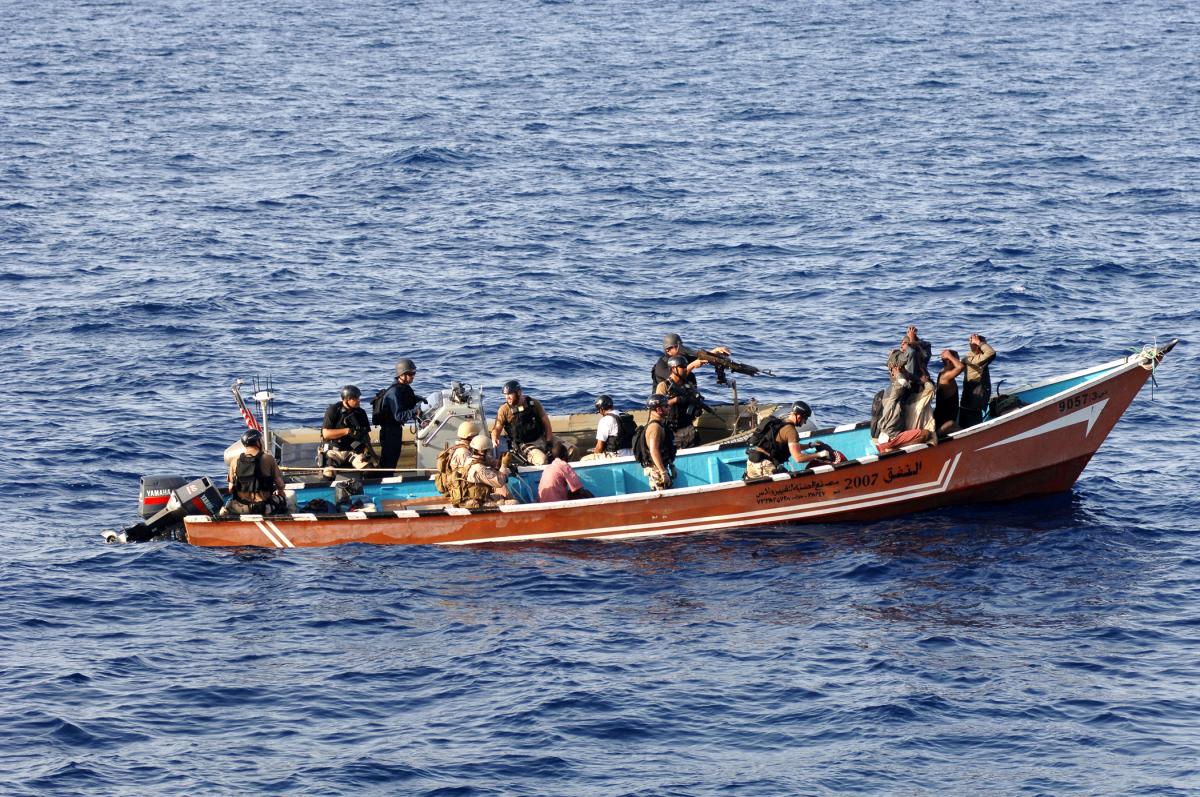 Force, or the threat of force, is an important factor in countering pirate attacks off Somalia.
That unsurprising conclusion can be inferred from the International Chamber of Commerce International Maritime Bureau's (IMB) global piracy report for 2011. IMB noted that incidents off Somalia increased in 2011, but the number of successful hijackings decreased from 49 to 28. Pottengal Mukundan, director of IMB's Piracy Reporting Center, credited "pre-emptive naval strikes, the hardening of vessels in line with the best management practices and the deterrent effect of privately contracted armed security personnel" with the drop in successful hijackings.
Vigorous action by international naval forces in the Gulf of Aden and northwest Indian Ocean, weather, and shipboard defensive measures likewise helped reduce attacks year-over-year during the first quarter of 2012. Increasingly, those defensive measures have included armed security teams embarked on merchant vessels; anywhere from 15 to 35 percent of the ships transiting the region now rely on them. And according to industry sources, no ship embarking armed guards has been hijacked to date.